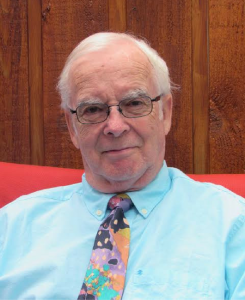 Ted was born and raised in Ottawa. He graduated with an Honours BSc in Geology from the University of Ottawa. Working in the field as a student in the Arctic, Northern Ontario, Alberta and British Columbia whetted his appetite for travel. He subsequently became a jet pilot with the Canadian Armed Forces, during which period he learned French, did post-graduate studies in Aerospace Systems, and became involved with the Air Force's international technical standardization programs.
After moving to a position with Public Works and Government Services (PWGSC) as a computer procurement officer, he was hired by the Canadian Commercial Corporation (CCC), where he quickly rose to become manager of the US Division. Seeing an exchange opportunity with Global Affairs Canada in Asia (while studying Mandarin as a hobby), he was posted to Beijing, Shanghai, Bangkok and Hanoi as a Trade Commissioner, retiring from an exchange position with the Canadian Space Agency to work with a large aerospace company in Richmond, BC. He returned to CCC to cover Alberta and BC from Vancouver, offering regional support to Canadian exporters through international contracting and financing.
In 2006, Ted retired from his career and moved to Vancouver Island. But even then Ted did not slow down his activities: he has been active with Innovation Island, assisting small high-technology companies, and serving for ten years as board member and president of the Comox Valley Economic Development Society. His current focus is on the educational work of the Forum for International Trade Training, with whom he has been involved for the past six years.
In addition to French, Ted is comfortable in Mandarin and Spanish and is currently studying Latin.