Immigration is a hot topic in Canada, not only from the perspective of immigrants but also from the perspective of those wanting to help those immigrants make the country their new home. Citizenship and immigration in Canada is incredibly busy and rewarding and as a result, the role of those working in immigration has never been a more popular career choice.
The interesting thing is that, from a job perspective, those looking to help others immigrate to Canada (via Express Entry, work permit, study permit or other means) can get into the career through a variety of channels with a range of outcomes. While each role is part of the immigration consultant world and may be part of an immigration office, the actual job description and the requirements to get there will vary.
If you love working with people, enjoy breaking complex issues into smaller pieces and managing a process from personal interviews to paperwork and interactions with various regulatory bodies, working in Canada's fast-paced immigration field may be the right fit for you. The most common options in the field include working as an immigration consultant, an immigration legal assistant or an immigration lawyer.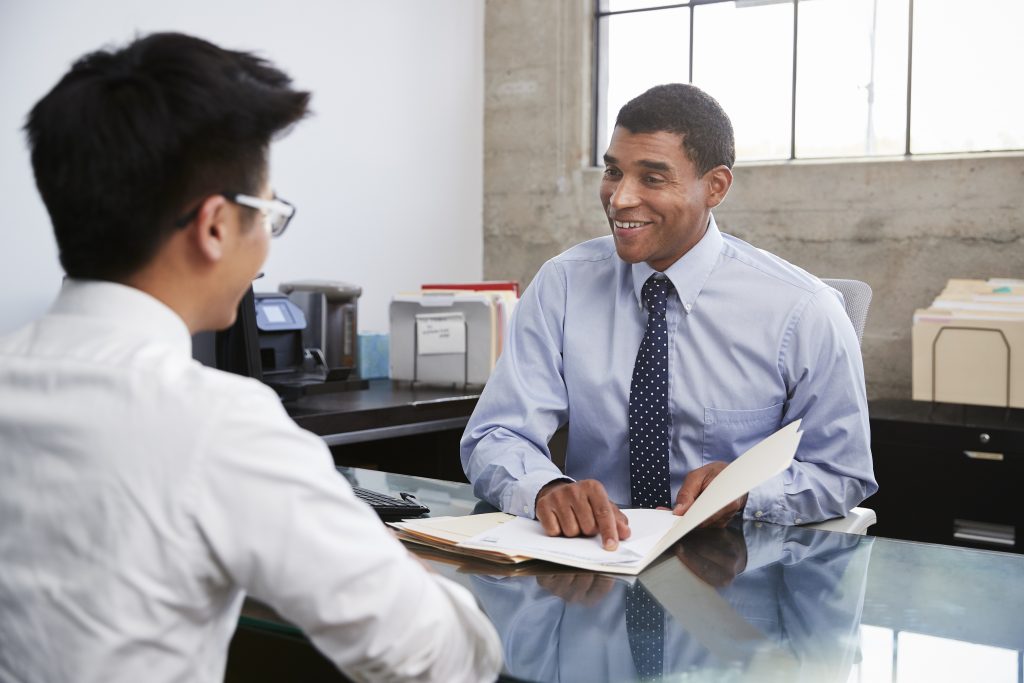 Immigration Consultant
Immigration consultants are regulated by the Immigration Consultants of Canada Regulatory Council (ICCRC) and the education and designation process to becoming a certified immigration consultant is managed by this regulatory body. Becoming an immigration consultant requires training through a course accredited by ICCRC which can be taught by a number of educational institutions.
Because the education for an immigration consultant is narrowly focused only on immigration matters (such as research and application, programs potential immigrants can apply under to come to Canada, provincial programs, immigrant status, managing an immigration consultant practice, business communication and ethics and professional conduct) it can often be completed in six months or less when students devote themselves to near full-time courses.
Once prospective immigration consultants have completed their education, they must complete an English language proficiency exam and pass the ICCRC full skills exam (FSE). Passing the exam, and fulfilling some basic personal requirements with ICCRC will allow you to move on to work as an immigration consultant in an immigration firm, at a law firm, at your own firm or as part of various organizations that need the help of immigration professionals.
Immigration Legal Assistant
For those looking to work in more of a supporting role, but still very hands-on in helping potential immigrants with their applications to come to Canada, working as an immigration legal assistant may be the right choice. The education program for immigration legal assistants can generally be accomplished in about half the time of that of an immigration consultant, and like the immigration consultant program, the immigration legal assistant programs focus solely on the work required in immigration practices.
Students looking to this program may be interested in exploring the field of immigration or they may already be working as legal assistants who want to add additional credentials to their portfolio of expertise. The focus of programs for immigration legal assistants is on the laws around refugees and inadmissibility; office procedures, communications and file management; research and documentation as well as immigration principles and understanding residency and citizenship.
Upon completing a program, graduates may choose to apply their skills in law offices, immigration firms or governmental offices, or they may choose to work part time and work towards becoming a Regulated Canadian Immigration Consultant.
Immigration Lawyer
While there are similarities between the education, process and job prospects for immigration consultants and immigration legal assistants, that similarity ends when it comes to immigration lawyers. Immigration lawyers specialize in immigration, however they are first and foremost lawyers, which means they attend law school, complete a three-year law degree (usually after an undergraduate degree is completed – thus a total of seven years of post-secondary school), pass the bar exam, become legally registered as a lawyer (attorney) and may go through an internship with a law firm. The education an immigration lawyer takes at law school is not focused on immigration, but it instead focused on the law.
Lawyers are not registered through ICCRC but instead are provincially legislated by a provincial or territorial law association. Of course, some immigration lawyers take the immigration consultant education programs while others prefer to study immigration from a law-based aspect and take immigration specialization in their legal training.
Upon completing their law degree and passing the bar, most lawyers work for a firm, build up their practice and may enhance their specialization. Some lawyers will branch out on their own creating their own law firm or may do so with colleagues. These firms may fashion themselves as immigration specialty firms, or immigration may simply be a part of the legal services the firm provides amidst a number of other legal services.
Immigration lawyers will often deal with the most challenging of immigration cases and therefore must have a thorough understanding of immigration laws and the changes to these complex laws. Immigration law changes quickly and constantly, both immigration lawyers and immigration consultants tend to stay on top of these changes as a regular course of their business, but it is perhaps even more important for immigration lawyers who may need to take immigration cases to federal court and represent their clients. Immigration consultants are not able to go to the federal court level with their clients.
Knowing the right choice for you
Each potential area of practicing immigration consulting is engaging and interesting in its own way. For those looking for entry-level introductions to the field and/or enhancement to their current education and skills, becoming an immigration legal assistant can be the right choice. Individuals who want to focus only on immigration files and want the opportunity to run their own immigration consulting firm are best suited as an immigration consultant. Those who wish to have a diverse view of immigration and law, have years of education behind them and the potential to work in or establish a law firm will want to look to becoming an immigration lawyer.
The options are yours and with the ongoing conversations around immigration, there are plenty of opportunities for immigration professionals.