It takes unique and special individuals to work with seniors. Some people simply excel at taking the time to listen while providing assistance to those who need more help in the later years of their life. If you love being with seniors – love their stories, love spending time with them and love helping them – now is the ideal time for you to craft your career as a health care assistant.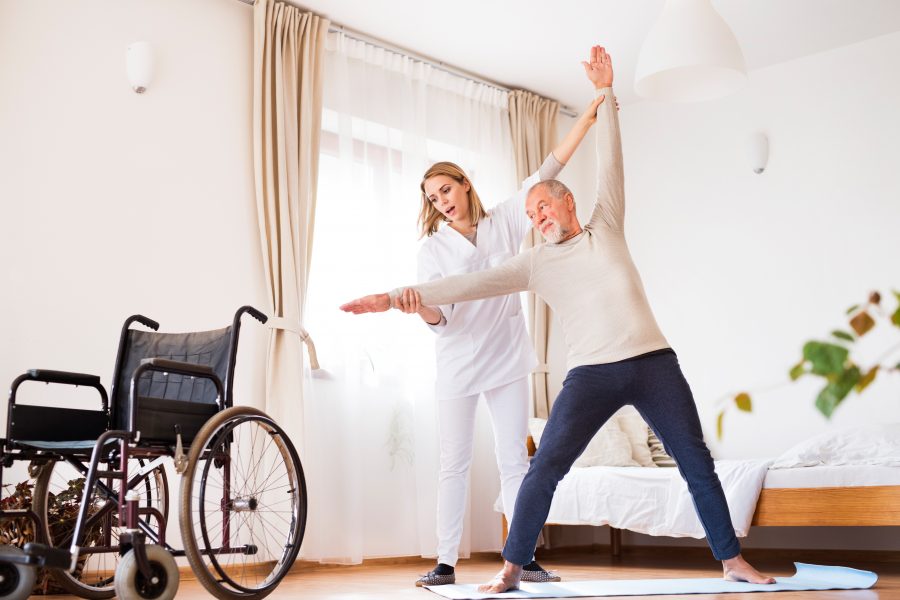 According to a June report from CBC, British Columbia is facing an acute shortage of care aides for seniors. This means that those who enjoy being around seniors are going find opportunities quickly because they bring that genuine interest to the table and there are many roles to be filled. In fact, CBC reports that according to the B.C. Care Providers Association (BCCPA), there is a shortage of about 2,800 caregivers in assisted living facilities and home health care programs around the province.
BCCPA is looking to new strategies to encourage more people into the field. This includes forgiving student loans, attracting more high school graduates and reducing barriers for international students in order to fill the gap.
Health Care Assistant Jobs are Important to Everyone
This shortage is hard not just on seniors, but also on their families and loved ones. For those looking to transition a senior loved one into an assisted living environment, there may be a shortage of availability due to the staffing levels. Alternatively, for those staying at home and "aging in place", the help needed for seniors to stay at home longer may not be available. This leaves seniors vulnerable.
The lack of health care assistants in the role of caregivers puts a strain on already busy families who may not have the time or ability to step in to take part in the level of care their loved one needs. It puts a greater amount of responsibility on friends and family to ensure the senior they love is being cared for, but the resources they need aren't available.
This kind of shortage causes a significant financial and emotional burden on families who may need to bring their aging parent or loved one into their own home, step up visits to the senior's home or otherwise make adjustments to their lives. It pushes that family member or friend into the role of caregiver – one they are most likely not able or equipped to fulfill.
An Alarming Problem in B.C.
According to the CBC report, by 2031, "close to 25 percent of BC's population is projected to be at least 65 years of age, with the number of those 80 years and older is set to double between 2011 and 2036." People are living longer, but they also need help as their bodies and/or minds deteriorate with the aging process.
The situation is most dire for seniors who don't have family or friends to turn to. With a shortage in care home spaces and no one to care for them at home, these seniors all too often slip through the cracks. The BCCPA is looking to find ways to increase the number of available health care assistants not just because of the current shortage, but also because of job burnout, retirement, and job-site injury.
BCCPA is asking the provincial government (which agreed to spend more than $1.5 billion on health care related spending for seniors in the last provincial budget) to:
– Raise awareness about health care assistant job opportunities
– Improve access to health care assistant education programs by providing partial bursaries
– Expand loan forgiveness programs in rural and remote communities
– Ensure international care aides have credentials recognized in a more timely fashion
– Expand work-permit eligibility for international students.
It's not a problem that can be resolved overnight, but it is one that you can help with if you are interested in working with this important demographic.
Health Care Assistant Program
By adding an education in a health care assistant program to your background, you'll be well positioned for hiring at facilities and programs looking for care aides. There are some in the industry that experience higher levels of job burnout because they don't love working with seniors, but rather tolerate it as a job. With a love for helping these members of society that need support combined with the education as a health care assistant, you'll be in the top ranks of valuable employees.
Find the best education program by looking for one with a practicum or other on-site internship component. This is the number-one best way to determine what the health care assistant duties and responsibilities are and to find out what niche you want to be part of. Also, look for an education institution that brings communication into the mix along with the practice of being a care giver and understanding various health conditions. Perhaps the most important element in choosing which program to take is one where the faculty consists of individuals who have actually worked in the field as health care givers. They will be your allies to understanding the role and determining your fit in it.
Health Care Assistant Salaries in BC
While the salary for a health care assistant or caregiver varies greatly depending upon the work environment, job specifics and region, the average wage for those in the field is a little over $20 an hour. The low is a little over $10 an hour with a high at more than $42 an hour.
If you can prove your passion for working with seniors and your skills and education match that training, in this current shortage of health care workers, you will be among those that facilities and programs seek out to fill their staffing gap. Be sure to express to future employers that you have chosen to work with seniors because you enjoy it – it isn't just a job – you look forward to spending time, listening and caring for those who need it. Seniors who need support aren't getting that help right now – be part of the solution that prevents another senior from slipping through the cracks.