Since its first introduction in 2015, Express Entry system has evolved significantly, becoming one of the main systems for the foreigners who would like to become Canadian permanents residents.
As of June 6, new changes were introduced to the Express Entry to ensure that more candidates are able to apply based on their skills, experiences and human capital factors.
Express Entry System: Short Overview
An electronic, point-based system, Express Entry welcomes the candidates from the Economic Programs category: Federal Skilled Workers (FSW), Federal Skilled Trade (FST), Canadian Experience Class (CEC), as well as some candidates applying through Provincial Nominee programs. The system was created to mainstream, ease and speed-up the immigration process for qualified candidates.
"Express Entry was created to invite new immigrants that are likely to succeed and establish themselves in Canada, as well as to positively contribute to the Canadian economy," –Nevena Djuricic, RCIC.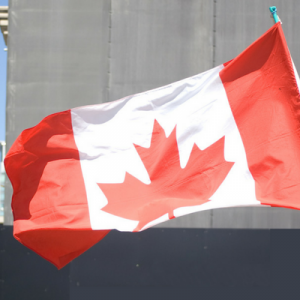 All the candidates enter the Express Entry pool, where they are ranked against each other based on their age, education, language proficiency, work experience in Canada, work experience outside of Canada, and a combination of those factors. They receive a Comprehensive Ranking Score (CRS) and are selected to apply by the Canadian government based on their CRS points, which are different during each round of invitations. Selected candidates receive an Invitation to Apply (ITA) for Permanent Residency.
There are also several ways to make additional points, including an employment offer, provincial nomination, or post-secondary education in Canada.
Express Entry Improvements: June 2017
As of June 6, 2017, several more ways to get additional points were introduced:
Siblings in Canada: Candidates with a sibling (or siblings) in Canada have an opportunity to gain extra 15 CRS points. The Canadian sibling has to be at least 18 years old and be a Canadian citizen or a permanent resident. The sibling relationship can be through blood, adoption, marriage or common-law.
French language proficiency: Additional points will be awarded to the candidates who have both English and French language proficiency. Prior to the change, English-speaking candidates were able to gain extra CRS points for French language (up to 124 extra points for the second language and transferability factors)

– and this remains unchanged

. Under the updated Express Entry, French speakers with basic English proficiency (CLB 4 and lower) are awarded 15 extra CRS points, and French speakers with intermediate or higher English proficiency (CLB 5 or better) can gain extra 30 points.
Another change that the candidates now see is not related to the CRS score, but to the Job Bank. Previously, registration with the Job Bank was mandatory for all Express Entry applicants without a job offer or a provincial nomination. As of June 6, registration with the Job Bank is optional for the candidates in the Express Entry pool.
The Effects of the Changes
We are still to see what effect the new June changes will have on the Express Entry pool. These updates are not reducing any points for the candidates in the pool, but have a potential to award additional points to the candidates. Even though the changes are not as drastic as the earlier improvements that were introduced to Express Entry, they still have a possibility to influence the minimum selection score for ITAs. Furthermore, as the Canadian government is gradually meeting the target number for 2017, the minimum scores may, in fact, increase.
So far, the most recent Express Entry Draw was 413, the lowest this year (apart from the May 26 selection of FST with a minimum CRS score of 199). The scores have been gradually dropping in early 2017 due to several factors, such as higher target number for immigrants in 2017 (as set by the Canadian government), decrease of paper-based applications (pending from before the introduction of Express Entry), and the November 2016 changes to the Express Entry CRS points and waiting times.