Canadian immigration policy, a topic rarely discussed in past election campaigns, has now moved to the forefront of the federal election debate.
On October 19th, Canada goes to the polls to vote in the 2015 Federal election. The topic of immigration policy has been a rare creature in election campaigns gone by due to fears of alienating sections of electorate. These fears appear to have been put aside over the past weeks as Canadian immigration policy has been brought into the electoral conversation by the opposition parties.
Canadian Immigration has been pushed into centre stage by the recent focus on Canada's response (or lack thereof) to the refugee crisis in Europe. Hundreds of thousands of refugees are fleeing the Middle East and Africa in search of better lives and the world despaired as images of a drowned Syrian toddler flooded the media. There has been relative radio silence from Harper's Conservatives, leaving the arena open for debate on refugees as well as the broader scope of Canadian immigration policy.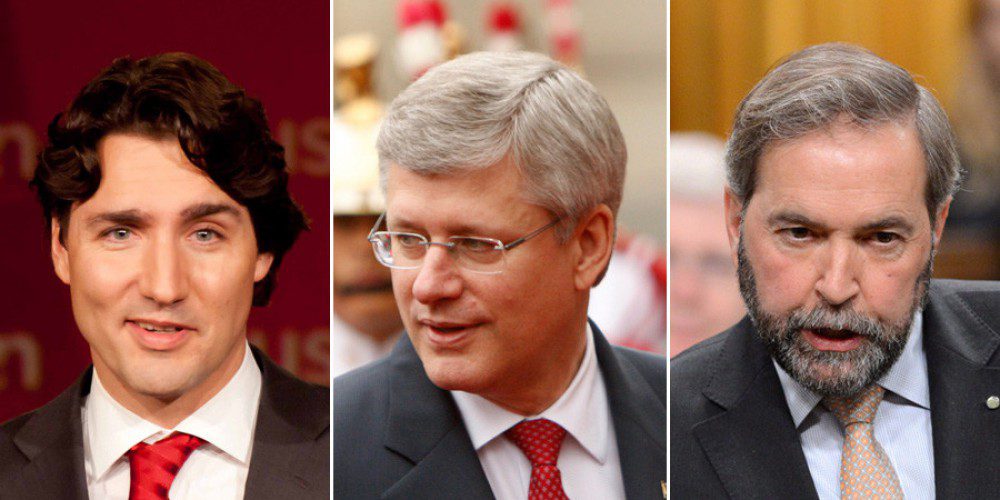 The Harper administration has taken steps to address the refugee crisis with an announcement in January of this year that the government would welcome an additional 13,000 refugees in 2015. However the "flatfooted" reaction by Immigration Minister Chris Alexander in the wake of the tragic deaths of the Kurdi family has critics labeling the Tory response as "pretty embarrassing".
Arguably changes to immigration policy under the Conservatives have made it harder for refugees and potential immigrants to call Canada their home. Despite opposition in Parliament, the Tories have defended their hard-nosed lined on immigration, claiming that their "changes have saved taxpayers money, streamlined processes, cut waiting times and stopped "bogus" refugees." However the opposition is quick to point to holes in immigration policy. Bill C-24, Strengthening Canadian Citizenship Act, is almost universally unpopular, the Startup Visa for Entrepreneurs has been touted by experts as having failed completely, and critics have called the Immigration Investor Capital Venture Pilot Program a "charade".
So with Canadian immigration such a hot topic for this federal election, where do the main parties stand? The major points on which immigration policy and the Canadian election turn are as follows:
1. Citizenship
The Conservatives are preoccupied with tying citizens to Canada, with criticism leveled at those who gain Canadian citizenship and then choose to live abroad. The case of Donald Sutherland earlier this year shows that Canadians choosing to live outside of Canada cannot expect to enjoy the same privileges as their in-country counterparts.
The Liberals have been vocal about their plans to break down the barriers to Canadian Citizenship erected by the Harper government, with Liberal Immigration Critic John McCallum arguing, "With an aging population we will need younger new immigrants more than ever." Liberal leader Justin Trudeau has promised a repeal of Bill C-24 and reversal of the barriers to citizenship, including the 50% credit for time spent in Canada as an international student, the requirement of a signed declaration of intent to reside in Canada, and the increase in required years of physical presence in Canada to qualify for citizenship.
Andrew Cash, NDP Multiculturalism Critic, criticizes the language requirements of the new citizenship act. Speaking to the Toronto Star he says, "We have successes after successes of communities that have flourished and help write the story of Canada essential. The Conservatives have sharply changed this direction and we're going to fix that." An elected NDP government would also reverse Bill C-24.
2. Temporary Foreign Workers
This immigration topic has featured highly in 2015 after the government's overhaul of the Temporary Foreign Worker (TFW) program earlier this year, and has continued to be an area of contention in the election debate.
The Conservatives have pledged to continue working on schemes to fill skill shortages in specific industries and areas of the country, whilst ensuring that temporary workers receive the same employment protection as Canadian workers. In fact employment standards for TFWs have permeated the manifestos of all the major parties. Trudeau's Liberals call for regular workplace audits and mandatory disclosure of federal employer compliance reviews. Similarly the NDP promises to uphold TFW employment rights, including joining a union and the right to collective bargaining. They also propose the creation of an effective monitoring system for employment conditions, initiation of registration of employers of TFWs, and expansion of the current system in Manitoba for licensing foreign recruiters across the country.
Indeed both the Liberals and NDP call for increased transparency in the TFW program. The Liberals want a mandatory complaints system and monthly disclosure of TFW numbers by region, NOC code and employer, and an NDP government would enact a transparent and impartial appeals process for non-status workers and their families.
However Thomas Mulcair, NDP leader, has been critical of the TFW program, calling for a moratorium of temporary foreign workers coming to Canada for low skilled positions that could displace Canadians in the workplace. Reflecting this sentiment, their election campaign prioritizes permanent over temporary immigration policies. However despite their apparent dislike, the NDP have indicated they would work with the TFW program. This contrasts with the Green Party's plans to scrap the Temporary Foreign Worker program and restructure a policy to tackle labour shortages.
3. Settlement & Immigrant Rights
Settlement is key feature of the Conservative's policy. Plans to improve settlement in Canada include collaboration with provinces and municipalities, a review of funding to allow for long term service planning and newcomer mobility, and highlighting the importance of language education and adoption of Canadian values.
The value of language education is mirrored by the NDP who pledge provision of language training in one of Canada's languages, and the Green Party who would increase funding for ESL and FSL training, including free night school programs. The Greens would also work with local government to improve immigrant integration into Canada and embrace multiculturalism by helping cultural organizations obtain charitable status.
The Conservatives, NDP and Green Party all address the issue of recognition or assessment of foreign educational/professional credentials. The Conservatives want fair education equivalency exams, further development of bridging programs to attain equivalent Canadian professional status, and pre-qualification of internationally educated individuals as part of the immigration process. In contrast, the Green Party wants to stop the valuation of foreign credentials for immigration purposes except in cases where the credentials are either recognized in Canada, or the path to Canadian accreditation is clear. The NDP address this issue in less detail by simply stating a desire to work with the provinces on a recognition system.
The NDP under Thomas Mulcair would revoke all application and landing fees for immigrants. This would perhaps not have as great a financial impact as on first glance, as the party would also reduce immigration levels to 1% of the population – a significant drop from the current government's 7% goal for 2015.
4. Family
NDP Multiculturalism Critic Andrew Cash says that an NDP immigration policy would focus on family reunification and community building as well as reversing Tory policy in this area. "We have moved from an immigration policy that was about permanence, building community and building life to one of impermanence and temporariness." To reach their goals of family reunification, the NDP would simplify the international adoption process and the visitor visa process for visiting family members. They would also allow Canadians a one-time chance to sponsor a family member not part of the family class, and fast track family class sponsorship from disaster areas.
The Conservatives also focus on family, with a promise to reverse the policy of separating couples whilst the non-status partner's application is processed, and options to provide higher acceptance rates for family and exceptional visits. Building on the NDP's international adoption pledge, a Conservative government would grant automatic citizenship for children adopted from abroad by Canadian parents.
5. CIC Processing
All the major parties advocate an improvement of processing times, with differing priorities. The Conservatives want to improve CIC efficiency and focus on reorganization of the application process to increase the quality of communication and service they provide to applicants. They highlight the Temporary Resident Permit (TRP) application process and propose a review of TRPs issued by the Minister.
Reflecting the Conservative's sentiment of providing better service to CIC applicants, Trudeau's Liberals want to increase funding for Canadian immigration for the purpose of fostering a more welcoming attitude by the government.
6. Refugees
The hot topic of the 2015 election debate right now, refugee policy seems to most evidently demonstrate the parties' one-upmanship. As mentioned earlier the Conservatives have committed to bringing in 13,000 more refugees from the Middle East. They also pledge to streamline the process of validating refugee claims, prioritize applications identified by the UN Convention Relating to the Status of Refugees, and develop a fair refugee appeals process.
Liberal McCullum has made a commitment to bring in "a larger number of refugees from Syria and other places" and ensure there is "due process for refugees". Party leader Trudeau has hit out at Stephen Harper on the decline in numbers of refugees to Canada, pointing specifically to the Syrian migrant crisis and the PM's botched handling of the terrorism trial of Egyptian-Canadian journalist Mohamed Fahmy. The Liberals have out-done the Conservatives with a target of settling 25,000 Syrian refugees and promising to give more victims of war the opportunity to start a new life in Canada.
With the largest refugee commitment comes the NDP. Mulcair has pledged to resettle 46,000 government-sponsored refugees in Canada by 2019, claiming that this surpasses the intake promised by the Conservatives. Mulcair says that although security concerns certainly exist, they are "not an excuse for inaction."
Summary
The Harper administration finally reacted to the global refugee crisis on Thursday with a somewhat vague announcement that the Tories would "take some concrete steps to expedite the process" of resettling Syrian refugees and their families to Canada.
The Conservative government has taken a hit in recent weeks, leading them to seek help from the "Wizard of Oz". But in an election hotly contested over the topic of immigration, perhaps it wasn't the wisest move by Stephen Harper to hire "raging anti-immigrant racist" Lynton Crosby to reboot their campaign.
Sources
Canada Election 2015: Where do the Parties Stand on Immigration? – CIC News
Immigration Policy will be Part of Election Conversation, Opposition Says – Toronto Star
"It's Pretty Embarrassing," Experts on Canada's response to Syrian crisis – CTV News
Immigration Consulting in Canada
To become an Immigration Consultant in Canada you first need to take an ICCRC accredited education program. Ashton College offers an Immigration Consultant Diploma in either in-class or online formats.
Subscribe
By entering your email below, you agree to receive articles from the Ashton College blog. We will not send you promotional materials or any other information. You can unsubscribe at any time.