Each and every day, all around the world, children with disabilities are told that they can't. That they're not able to. That they're not strong enough. Growing up, Heather Blanchard experienced this and more on a regular basis.
As a child with Cerebral Palsy, Heather faced adversity daily and learned from a young age that success meant bucking the odds and pushing harder than anyone thought she could. At 31, Heather is Ashton's Talent Acquisition Specialist but don't let that fool you into thinking she's become complacent.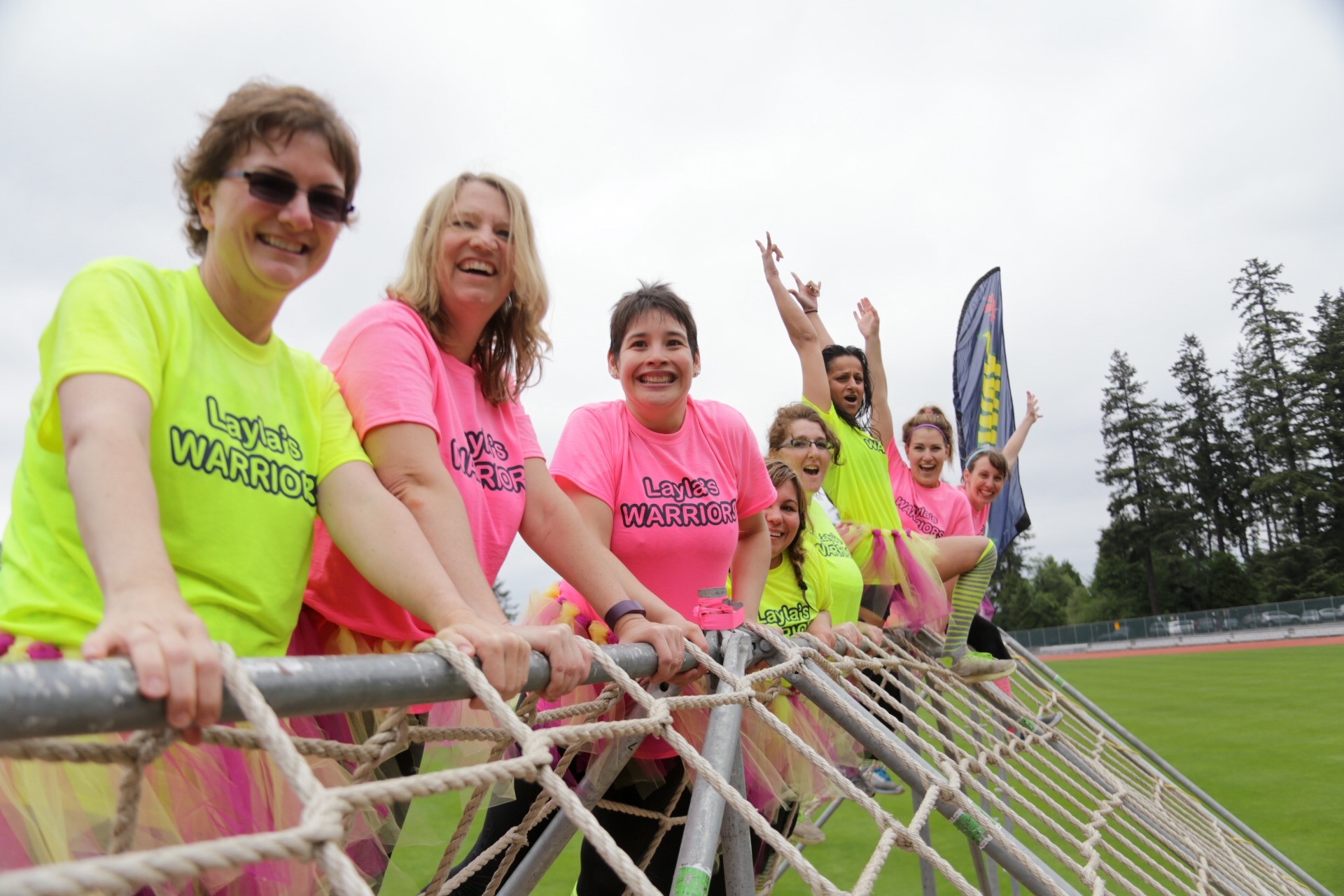 (Heather and Layla's Warriors. Photography by Jack Murray Photography, Dennis Whitfield Photography, and Bart Zieba Photography)
"Getting here was a tough road, really tough" she admits. "But I had help along the way and I like to give back."
Each spring, the BC Lions Society for Children with Disabilities hosts the Woman 2 Warrior event, an obstacle course and fundraiser to help send kids with disabilities to an accessible summer camp. With an estimated 1 in 7 Canadians having a disability, the need to give kids a summer they'll never forget is clear as an August sky. The Lions Club was founded in Chicago in 1917 with the goal of 'community betterment' with the BC chapter hosting three camps annually throughout the province.
Woman 2 Warrior is an all female team event aimed at unleashing the pure strength that all women have within. Individuals raise a minimum of $300 prior to the event and as team members they complete a daunting obstacle course through a variety of terrain including man made barriers, grass, and dirt. This year the event was held in Burnaby's Swangard Stadium and Heather's team, 'Layla's Warriors,' raised a total of $3,924 dollars for the Easter Seals charity.
"Our team was named after the daughter of one of the women," says Heather. "Her name is Layla and she has a rare genetic disability called Kabuki Syndrome. The eight of us, we're all friends and wanted to send her to camp this summer. She has a hard life and she deserves to spend summer like everyone else."
Together, Heather and Layla's Warriors braved the 5km obstacle course, a feat made harder because of her Cerebral Palsy. "Having CP, [the course] was especially difficult. It was very physically challenging. But I'd do it again in a heartbeat!" Heather returned to the Ashton office on Monday this week, a little sore and a little stiff but with a smile on her face. Everyone at Ashton is proud of her accomplishment and we know that Layla is too because she's going to have a great summer at camp.