Loving your job is great and something many people might envy, but what happens when your dream job ends up being on the other side of the country, or even the other side of the world? While it takes a lot of thought and consideration, many people move cities, provinces and countries to take that job offer and push on to create some really big dreams.
It sounds simple. Just pack up and move, right? Not so much. There are many considerations that go into relocating for a job. Family, friends, social ties, volunteer commitments, real estate, school, pets, the list goes on. Then there are considerations about the actual location. Moving within Canada to another province or territory requires changing drivers' licences, work certifications, school systems and possibly banks, but moving outside of the country is a much larger issue with immigration issues, new social and support systems, a possible career change for other family members and ultimately an entirely new way of living and looking at things.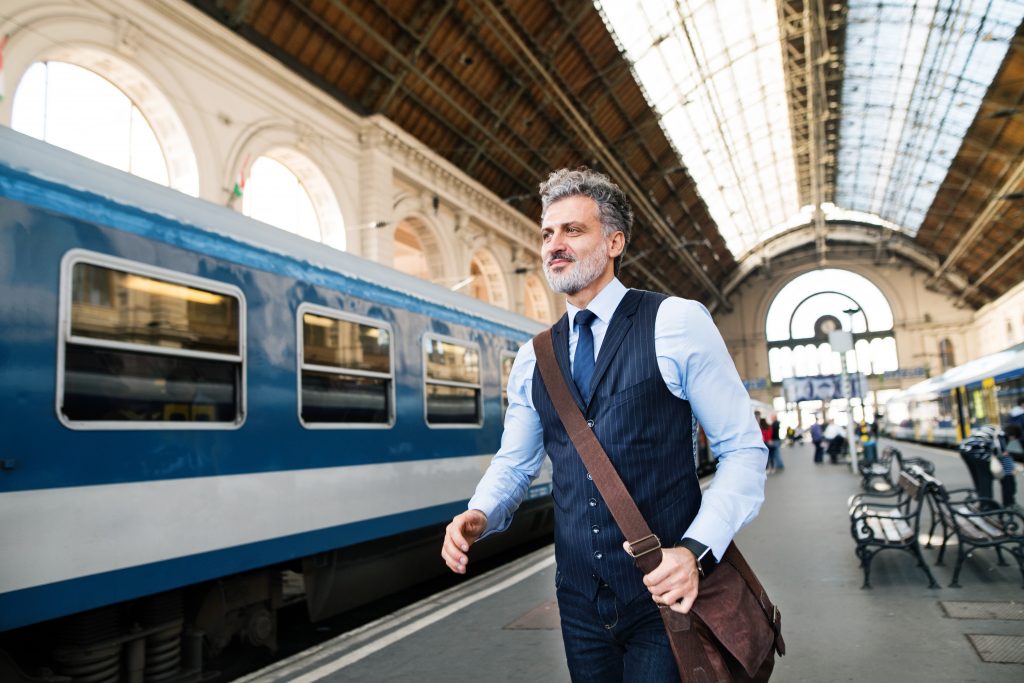 That being said, a 2018 study by Ipsos on behalf of the Canadian Employee Relation Council found that more than one in five Canadians would relocate to another city in their province for a full-time job, while 18% would relocate for a full-time job in another province. These responses came with the caveat that the job would need to be for a minimum of two years and come with a 10% increase in pay. With more incentives (more money, better living conditions, guaranteed employment, etc.) the number of people willing to relocate within their province jumped to 45% and those willing to relocate to another province or territory was 41%.
Plus, if you're thinking about moving for work and see B.C. as the ideal location, you're not alone. In the same survey, 38% of working Canadians noted B.C. as their number one preferred destination.
Risks and Rewards
Whether it's moving to Canada for a new job or changing cities or provinces, a large move is not as simple as you might hope. There are a variety of things to be aware of, plan for and organize. If you are staying with the same company while moving to another location, you'll have a certain amount of leverage and the ability to negotiate things that will make a move easier on you.
Consider asking about a relocation package where expenses such as packers and movers are included on both ends of the journey, ask about extra vacation days and if necessary, see if the company has a temporary accommodation while you find your new home.
If you're changing companies, the risks grow. You can still ask for relocation perks – and do include this in your overall negotiation – but you don't have a proven track record with the new employer, so not only are you an uncertainty to the new company, they are an uncertainty for you. What if you end up hating the job? Will you move back or stay in the new location? While no one wants to consider this option when making such a massive commitment, it's important to have an exit plan that you and your family can agree to.
If the job is right, all the headaches of a move will fade away and be part of the story of how you landed your dream job and continued to improve your career. If it's not right, the headache may turn into more of a migraine, but there will almost always be positive outcomes from the experience.
Moving Internationally
Making a change for job opportunities on an international stage will definitely increase the potential for headaches, but as a domestic move, things will be easier if you're moving to take a job with your existing employer. Immigration issues will be more efficient because you have a guaranteed and known employer. However, if you're considering making a move to a new country and don't yet have a job commitment from an employer, it's best to start familiarizing yourself with the immigration requirements. Having a job in your new country (whether an existing employer or not) is certainly going to make the immigration process easier, but you'll need to do work on your end to fulfill the Immigration, Refugees and Citizenship Canada requirements regardless.
Considerations on the Home Front
Changing jobs without moving isn't so bad – you come home to the same place every night and feel comfortable in your familiar setting. Moving to a new city takes that comfort and throws it out the window. Many people who are immigrating to a new country expect this "complete state of flux" and manage what comes at them knowing things will be challenging for a while. Those who are moving domestically can often underestimate the magnitude of change they will face because they are in the same country and don't recognize the differences between provinces and territories or even differences between cities. All of this comes at the same time as starting at a new job, meeting new people and familiarizing yourself with a new office. It can be overwhelming.
Keep in mind that in addition to the potential of immigration issues, any move requires the following:
– Selling or renting out your home or advising your landlord of the move
– Arranging for temporary accommodations in the new location
– Finding a new home
– Cancelling and setting up new utilities, banking (sometimes), home/renters insurance
– Arranging new schools/daycare
– Driver's licence, health insurance updates
– Change of address notifications
– Packing/moving logistics, storage
– Notifying and finding new doctors, vets and other healthcare professionals
– Updating professional associations, networking groups and other affiliations
– And a whole lot more.
Think about accessing services like Welcome Wagon and/or a home concierge which can help with the move itself, other moving to-dos and finding services within a new city. This might include arranging childcare, helping with mailing and shipping and even doggie daycare. These are the people who know who to turn to for various services, so they will make your life easier while you're busy trying to gain footing in a new place.
And remember, many moving expenses are tax deductible even if your employer isn't paying for them.
Moving for work is fairly common. If it's the right choice for you, don't let the big things, or the little things catch you off guard. Know what to expect before you make the leap and you're more likely to land safely in your new city.