Coming to Canada to study can be challenging, especially for a student who has never been to the country before. There are many things to consider and sort out, but perhaps the most important (after you've been admitted to a school in your program and sorted out immigration details) is finding a place to live.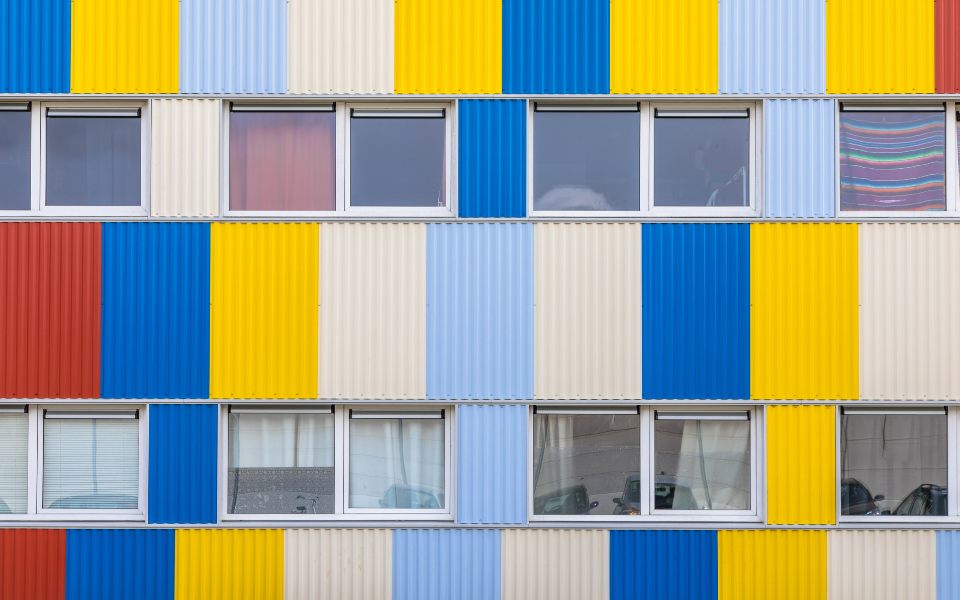 Accommodations are important for students. Often this element is overlooked, but having a place to live that is comfortable makes all the difference between a great school experience and a poor one. Fortunately, there are many different options for accommodations that will work for even the most particular foreign student. From on-campus, to solo apartments and home-stay programs, there are a wide range of options to explore.
Short-term accommodations
Ideally, you'll want to have your accommodations lined up before arriving in Canada so that you can get to know your school and community when you arrive. However, sometimes, that's not possible and occasionally issues occur where changes are necessary. If this is the case, a hotel or motel are an ideal short-term solution.
All Canadian cities have hotels and motels with private rooms (including bathrooms) and daily housekeeping services, much like the rooms in international hotels. Many have on-site restaurants and offer numerous amenities like fitness centres, pools and business service centres. Prices vary greatly, as do the actual rooms and rates tend to fluctuate during busy seasons as well as in tandem with special events. You're best off to book as early as possible if you know in advance that you need short-term accommodation.
Another alternative for short-term stays is a bed and breakfast or AirBNB type short-term rental. These tend to be more affordable than a hotel but the level of service and quality of rooms will vary greatly. Some share bathrooms so if this is a concern, be sure to inquire beforehand. Others provide a large hearty breakfast, while some offer a basic breakfast. The majority of these types of accommodations are in a private home so you will often have interaction with the homeowners as well as the possibility of seeing other guests if the home has more than one room to rent.
Hostels are perhaps the most affordable option and are usually only in the busiest areas of a city. These are truly shared accommodations where your bed will be in the same room as others. Ear plugs are therefore a must when staying in a hostel! You won't get much sleep if the person next to you snores. While shared accommodations are ideal for some in that it enhances English or French speaking skills and ensures companionship to help avoid loneliness and keep home-sickness at bay, it's not for everyone. Hostels may have amenities like shared kitchens and pools, but do need reservations and the experience of staying varies more on the nature of roommates than on the hostel environment itself.
On-campus choices
Depending on the post-secondary school you choose, there are often on-campus dormitories. Because many post-secondary schools recognize the value of communal living for those not familiar with Canada, dormitories often give first consideration to international students.
This type of communal living will vary depending upon the school's arrangements. Some units designated for more senior students (such as those in graduate studies) will be fully-contained apartment-style studios or separate bedroom suites. First and second year students are likely to be in more traditional communal living where they will have their own room but share bathrooms, kitchens and living areas with others in the house.
There are also living arrangements where two or more students will share a room along with a bathroom, kitchen and living area. Others require students to pre-purchase meal packages for a communal dining hall rather than purchase their own food and make their own meals. Ultimately, the way on-campus dormitories are setup is unique not only to the school but also to that particular building and the experience the school wants for students at various levels of their education journey.
Off-campus options
Perhaps one of the most popular accommodation options for international students is a homestay program which is generally organized by a program operator and the post-secondary school you will be attending. Homestays are ideal for international students because the accommodation is in the home of a Canadian family. This allows for practicing English (or French if you are studying in Quebec or certain parts of the country where French is common) and getting to know Canadian culture and customs.
Most families enjoy having international students in their home to broaden their own experience of the world and learn new things. Generally, students have their own room but share common spaces such as a bathroom and family room with the family and participate in family activities like meals and even the occasional outing. Many students develop special bonds with their homestay family and keep in touch years after their schooling is completed.
Homestay families pre-register with organizations to indicate their interests and preferences in homestay students. Students also register and indicate what they would like in a homestay accommodation. Through organizations like Yes Canada and Canada Homestay Network families who are patient and inclusive work with post-secondary schools to provide international students a positive off-campus Canadian family experience.
If privacy is important to you and you have a healthy budget for accommodations, you may be able to privately rent a room or apartment during your education period. Certain cities in Canada can be incredibly challenging in terms of finding rentals, while others may have an abundance of suitable student accommodations.
Rental pricing, pre-furnishing, comfort, amenities, distance to school and more will vary greatly depending upon a wide range of factors. While some rentals are close to post-secondary schools, others may be further away but have excellent access via public transit. It's important to know your needs before looking at and considering rentals. You don't want to tie yourself to a school-year rental agreement on accommodations that don't work for you.
Be sure to familiarize yourself with the area to get to know what shopping, restaurants and activities are close by the rental you are considering. If the rental is a room only and not a private apartment, find out what the others in the house expect before you sign an agreement.
Coming to Canada to study is both exciting and stressful. Have your accommodations booked as far in advance as possible to avoid any surprises when it comes to your arrival and being comfortable for your first day at school.