For new immigrants in Canada, the first step to building a successful career implies getting their foreign credentials recognized, upgrading their skills and earning professional designation or certification. All this entails a lot of time, dedication, work and money. And what if money is the issue? Going back to school is quite expensive, and unfortunately, some people have to give up their career dreams if they can't afford to pay for the training or certification. Luckily, there are quite a lot of resources in Canada designed to help newcomers with funding their education.
First things first. Before doing the research on how to get financial assistance for post-secondary education, you should set clear goals. Make sure you find out everything about your desirable occupation, whether it is regulated by a specific body or not if it involves mandatory certification and what the requirements to the job candidates in your field are. It will help if you explore career opportunities, properly evaluate the skills you lack and decide on what type of training you actually need. Also, it might happen that after this research you might consider an alternative career, and this will change your approach to education completely.
Once you know what education you want, start exploring how to get it. In BC different types of institutions offer a whole range of education and training options. There are colleges, universities, institutes and other types of post-secondary schools providing all sorts of education services. It's hard to choose but the most important thing to remember is to always check if the institution of your choice is accredited to provide post-secondary education in BC. Once you are sure about the program type and duration and have a preferable school it's time to look at the funding options.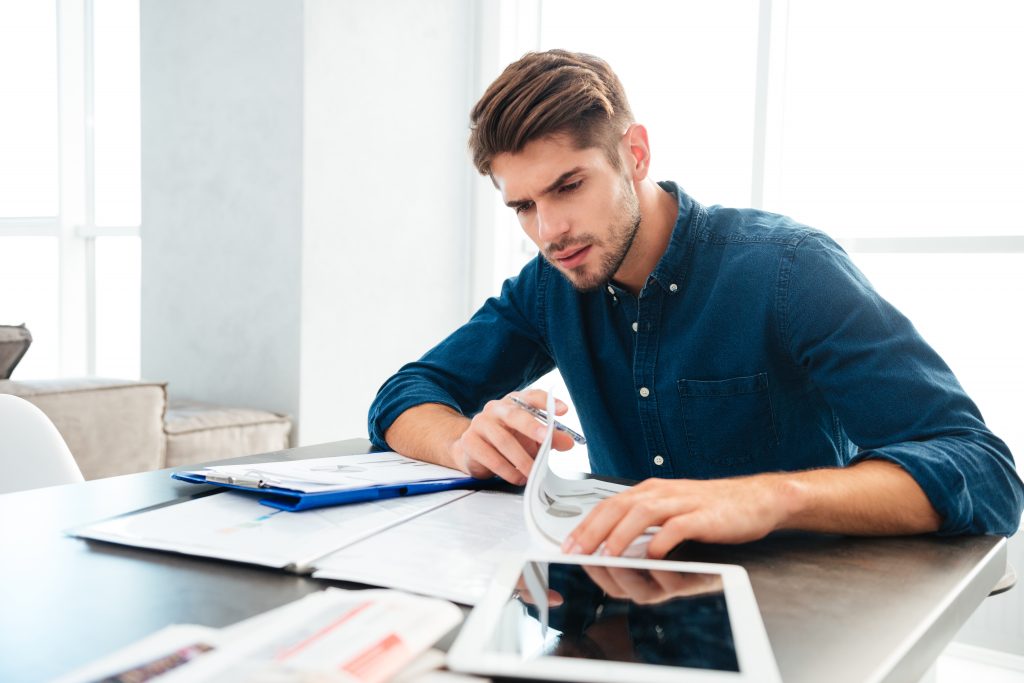 StudentAidBC
The best resource to start with is StudentAidBC. It lists the options for funding full-time and part-time programs through student loans, grants and scholarships provided by the BC and federal government. While getting a student loan is the most common practice for post-secondary students seeking financial assistance, you need to make sure you fully realize all the conditions of your loan, as for how and when you have to pay it back. This is a serious financial obligation and you might want to consult a professional education advisor for more details.
Another option can be applying for a grant or a scholarship. They are also available through government organizations, as well as different societies, foundations and agencies working with the government. Good news is that grants and scholarships do not have to be repaid. At the same time, they might have strict eligibility criteria and the limited number of applications. Their programs are designed for certain categories of people, for example, students with permanent disabilities, those having dependents or aiming for careers in the specified fields. To learn more do your research on the StudentAidBC website or on other resources to find out what special programs you qualify for.
Community Organizations and Non-profits
Canada takes pride in diversity and invests into helping new immigrants from various backgrounds better integrate into society. There are multiple agencies and community organizations in BC and Lower Mainland in particular providing settlement and employment services to newcomers. With the support of these agencies, you can build confidence, increase your job readiness, learn where and how to look for work, gain essential job search and interview skills and make yourself more competitive on the Canadian job market.
Improving your profile is exactly what you need to keep in mind if you are exploring the opportunities to upgrade your credentials, take short-term skills training and get a professional designation. This is where the non-profit agencies can help. There is a wide range of organizations providing financial support to newcomers to eliminate their barriers to employment. Here are a few examples of employment services providers and their programs tailored to the needs of Canadian newcomers.
MOSAIC
MOSAIC offers the Career Paths for Skilled Immigrants program that helps to bridge the gap and transition immigrants and refugees into the workplace. There are several streams in this program for professionals with education and experience in different fields. Career Paths is designed to provide advanced career planning and financial support to skilled newcomers, help them find a job that best suits their pre-arrival qualifications and gain Canadian work experience.
The financial support available to the clients of this program includes skills enhancement services. For example, financial assistance might be provided for formal credential assessment, technical and academic skills upgrading, exam preparation, professional membership and recognition. The amount of funding available to the clients differs depending on the occupational stream they belong to, as per the priorities and the demands of the Canadian labour market for certain professionals.
ISS of BC
ISS of BC is also running the Career Paths for Skilled Immigrants program, but for other occupational streams and catchment areas. Apart from it, they also offer Skills & Supports for Job Success – a program designed to help with job search and work experience. One of the program's elements is short-term certificate training that can help you enter the workforce and gain valuable Canadian work experience to overcome barriers in your job search. Receiving a professional designation or certification might help you find a job meeting your pre-arrival qualifications.
Skilled immigrants can also benefit from the Global Talent Loan Program that is designed to provide access to a low-interest loan for the credential recognition process and/or alternative career and training activities. The loan is provided to cover the costs of evaluation of foreign credentials, short-term training, examination fees, membership fees, books and course materials. This program will help you to verify your foreign credentials to ensure they meet the standards established in Canada.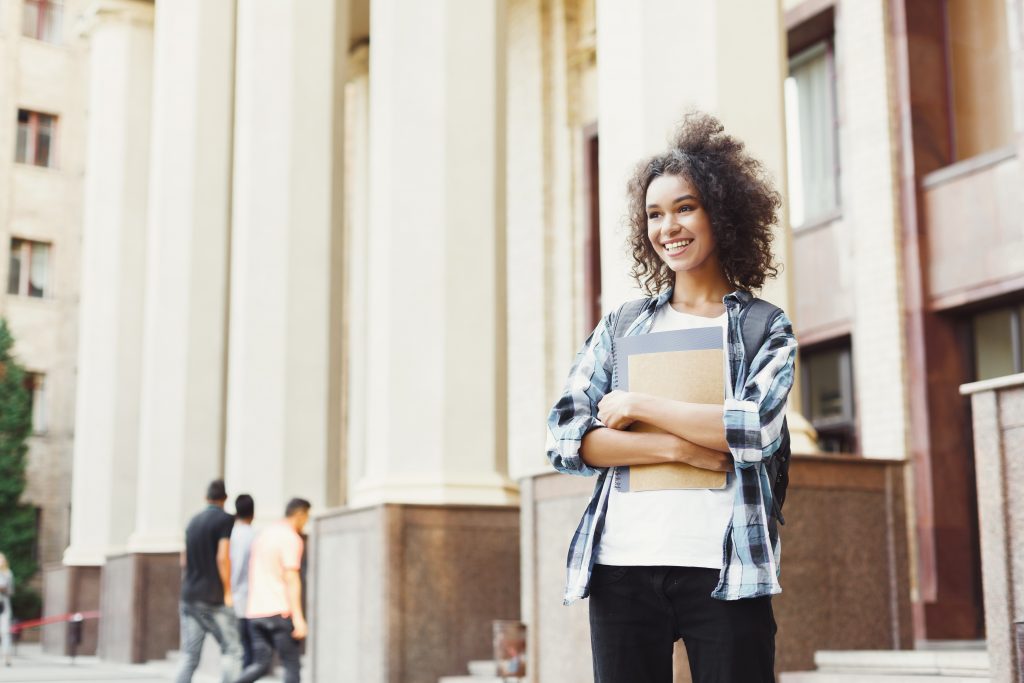 DIVERSEcity
DIVERSEcity offers Immigrant Youth Employment Programs that provide a combination of life and employability training to prepare you for success in a career of your choice. The program is designed to help young newcomers get ready for the Canadian job market, learn valuable skills that will make you succeed in the workplace and earn employer recognized certifications. The program provides financial assistance for education and training courses. Training is based on a client's needs and assessment performed by the employment specialists.
In partnership with financial organizations, DIVERSEcity also offers Microloans Programs in order to support Canadian newcomers who may not qualify for loans through the traditional banking network. The goal of the programs is to breakdown the financial barrier and to give new immigrants access to funds which will help them take education programs and training courses to establish a career in the same field they were successful in their home country. These loans might also help you with self-employment and purchasing the necessary equipment for your own business.
Other agencies providing employment services include YMCA, Family Services of Greater Vancouver, S.U.C.C.E.S.S., Back in Motion and many more. Make sure that the eligibility criteria can differ from one program to another, however, the main ones include the following: you must be a permanent resident or a Canadian citizen, unemployed and have barriers to your employment. Note that some programs can be designed for people of a certain age or specific occupation, but there are quite a lot of the general ones as well.
Ashton College Bursaries for Immigrants
Some private educational institutions, foundations and societies have their own financial assistance programs. Recognizing the need to support the newcomers facing challenges in Canada in regards to their employment and career development, we launched our own Ashton College Bursaries for Immigrants program. The program is designed to provide the immigrants with access to career-ready education that will allow them to adjust their knowledge and expertise to Canadian standards and secure stable employment.
The bursaries are offered every year to newcomers who would like to take full-time diploma programs at Ashton College in business, immigration, human resources, finances, international trade and other professional fields. Ashton College Bursaries for Immigrants, offered in partnership with Canadian Immigrant magazine, is a great solution for those people who have recently immigrated to Canada and would like to go back to school to upgrade their skills and credentials but struggle with finances. The main goal of the project is to empower the immigrants with career-ready education and to facilitate their pathway into the Canadian job market.
To qualify for the bursaries applicants must be permanent residents or Canadian citizens who arrived in Canada for the first time within the last five years, and who wish to enroll in a program at Ashton College. The winners are chosen after all the applicants submit an essay detailing future career plans, past education, financial struggles and community involvement. A reference letter from a previous instructor or employer is also required. The application process starts in summer, and the winners are announced in the fall annually.
In addition to all of the listed above, there are other options to get financial support to pay for your post-secondary education. There are loans, credit lines, plans and accounts available at banks and financial institutions, there are also training and skills development resources provided by some of the employers. If you are looking for the ways how to pay for your post-secondary education, plan your costs carefully and do proper research, and you will definitely come up with the education funding options that will work for you best.