Decades ago, bringing high-quality team members into a company's sales and marketing departments stopped being a "nice to have" or something "big companies do" and became an essential business element. Do you like deadlines and unique challenges? Are you encouraged by solving other people's problems? Does looking at situations creatively and from multiple points of view get your motor running? A career in sales and/or marketing may be just the thing for you.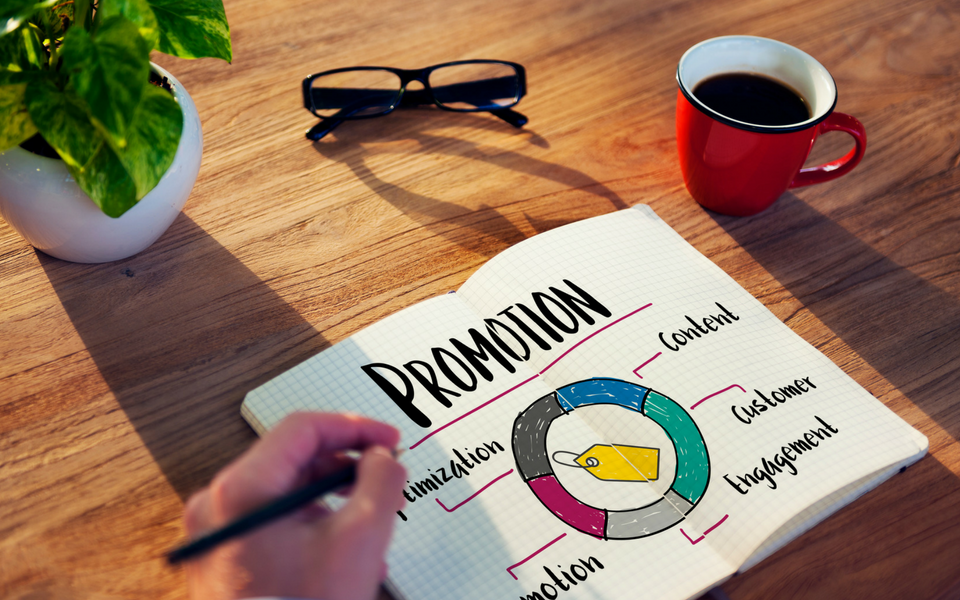 Sales and marketing work closely together though they are distinctly separate disciplines. While both focus on education, information and ultimately getting the right product or service into a client's or potential client's hands, they come at it from different points of view. In sales, the job is most often face-to-face (or phone to phone) with the customer, where in marketing, the role is at a greater distance from the customer.
What is sales vs marketing?
A sales person is someone who interacts with the person or organization who wants a product or service. They do this by meeting, talking with and educating the client on a one-to-one basis (or sometimes in a group situation for larger purchases). Sales people must have outstanding communication skills, great time management and a positive, outgoing personality.
The sales strategy involves identifying the right target markets who are likely to need the product or service and then explaining how the product or service fills that need. Overall sales strategies include sales targets and tactic to reach those targets.
Sales is a job for people who enjoy being face-to-face with others, solving problems and spending time developing relationships.
On the flip side, someone in marketing positions products, services and companies in the best possible light. They create a wide range of information that may be used directly by sales people, populated online or even broadcast by other forms of media.
The marketing strategy is plan that touches all aspects of marketing identifying the goals of the department and the tactics to reach them.
Marketing is a job for people who like details, enjoy being creative and innovative and can handle multiple deadlines.
Sales and marketing jobs
The jobs in sales and marketing are diverse, from entry-level coordinators and assistants up to senior level managers and VPs. Sometimes, certain companies will combine the sales and marketing departments in order to create synergies between the similarities in what these groups do.
For example, when a sales person feels they need a sell sheet that explains certain features of a product, they can work together with the marketing team. Likely, they will discuss what needs the sales person has in their role and why they need the sell sheet. The marketing team will balance that with features and benefits of the product while bringing in elements of branding, positive language and imagery to make the sell sheet stronger and more beneficial to the sales team.
Or, another example may be the website the marketing team creates. By having a "contact us" section, people who have read and watched what the marketing team has created and are interested in learning more about a product or service, will be connected to sales people in order to create a relationship and discuss sales opportunities.
From these two examples alone, we see that sales people need to have the ability to focus on what their customers' needs are and know the best way to deliver that information within the relationship. Marketers must be able to take ideas and turn them into applicable concepts that not only support the sales team, but also generate interest, deliver information and drive leads into the company to be shared with the sales team.
Diploma in sales and marketing management
It's easy to see that an awareness of how both sales and marketing work is beneficial for those in either role. For this reason, some educational institutions will combine the two disciplines into one program, like a certificate in sales and marketing. While a diploma isn't always essential, it can make the difference between landing the job and not landing it. Plus, for the roles above entry level, a formal education will definitely be expected and one with a focus on sales and marketing is clearly the best option.
Combined programs like this ensure students learn overall business concepts like communication, information technology, finance, management and business law, but they will also explore the narrower topics such as sales fundamentals and overall marketing principles. A great college will ensure the theory learning will be paired with real-life examples to give students a taste of what to expect upon graduation.
In both cases, students should understand how they can contribute to an organization's success through the application of sales and marketing tools and techniques. This education should include topics like "The 4 Ps" – Price, promotion, product and place (distribution). By exploring these basics, global marketing, wholesale vs. retail vs. online, not-for-profit and other issues are much more easily explored and discussed to help students learn how marketing differentiates one company and their products or services from another.
Sales-specific topics should include an understanding of modern selling techniques, like electronic sales funnels, value-added selling, automation and CRM systems.
The popularity of the field
Knowing the basics of sales and marketing doesn't give the whole sense for why jobs in these areas are so popular. For the most part, people within sales and marketing are aware that the job is the right fit for them because of the nature and speed of the job. Both sales and marketing are extremely fast-paced occupations that are suited to certain individuals.
On the job search site Indeed, a search of "sales jobs" turned up a wide range of options. When compared, the majority of jobs have similar requirements: ability to take initiative, ability to multi-task and prioritize, strong problem solving skills, comfort in a fast-paced environment and exceptional communication skills.
Much the same in the field of marketing, again using Indeed, positive attitude and work ethic, strong communications skills, ability to juggle changing tasks, highly organized and detail-oriented and ability to thrive in a fast-paced environment are all noted within a number of the job postings.
So, is sales and marketing for you? If you like a dynamic, ever-evolving environment, are positive, able to look at the world through a customer's eyes and are willing to take extra education to achieve the next level in the field, this might be just the right fit.