Immigration continues to be a very hot topic (and activity) in Canada. With a number of federal and provincial programs and streams to allow immigrants to come into the country, it's hard to stay on top of all the latest news especially when other countries – like our neighbours to the south – are making international news with their efforts to slow their immigration.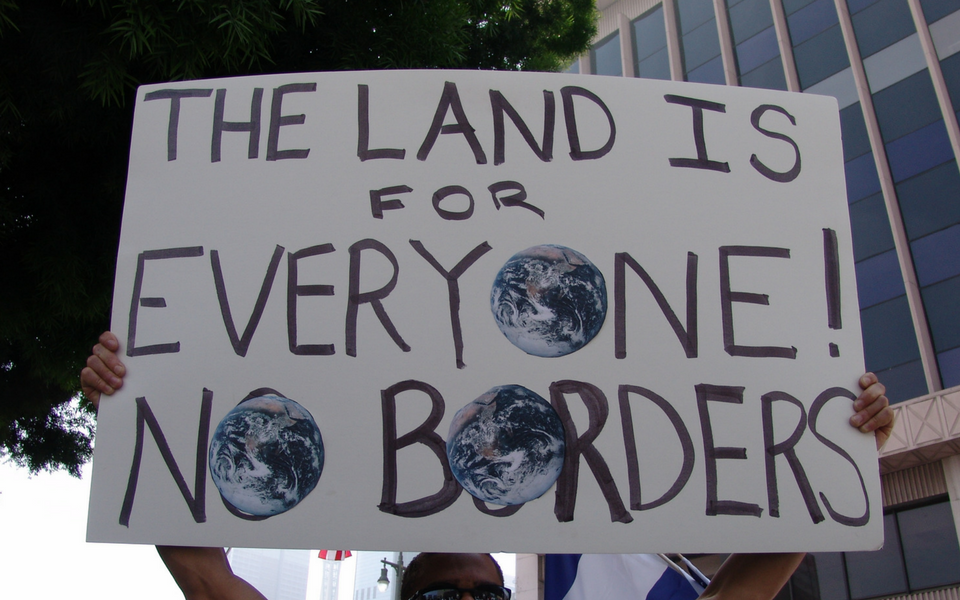 Canada's Express Entry program has been especially popular. Express Entry Canada is that allows potential immigrants from the Economic Class programs to apply for Canadian Permanent Residency and then citizenship. Citizen and Immigration Canada (CIC) has Express Entry in numerous programs: Canadian Experience Class, Federal Skilled Worker, Federal Skilled Trades and some of the Provincial Nominee programs (PNP).
Why CIC Express Entry is important
PNP programs like BC PNP, Ontario PNP (also known as Ontario OINP) and Manitoba PNP were established to allow provinces and territories to specify and select those immigrants with skills to help move the province forward economically. By bringing in-demand workers in through PNP Canada programs under Express Entry Canada, businesses receive the qualified help they need that much quicker, giving provincial economies a push in the right direction.
Obviously the Provincial Nominee Program in Canada is important for the well-being of individual provinces and territories and this, in turn, benefits the country as a whole. According to the CIC website, Statistics Canada reported that "job vacancies increased across Canada in the last three months of 2017 by nearly 25 per cent over the same period in 2016."
This means that companies throughout the country are in need of skilled workers quickly. Through the Express Entry points program, candidates can apply to enter the country online and from their answers are assigned a point level. The Express Entry points calculator makes use of the information given in the online Express Entry profile (such as language skills, connection to Canada [if relatives live in the country], work experience and nationality). If points are among the highest in the pool of applicants, the potential immigrant may be selected in the Express Entry draw and will be sent a more extensive application to submit. Provincial programs will differ slightly depending upon how their programs are set up.
Canada's Express Entry Draws
CIC issued the greatest number of invitations to apply to candidates in the Express Entry pool in more than six months when 3,500 were allotted in the April 11, 2018 draw. The lowest Express Entry points level required for an invitation in the round was 444 which is two points lower than the previous invitation round.
The 3,500 invitations contributes to the total of 21,000 since the start of 2018. The larger draws, like that of April 11, help the government reach the Express Entry target numbers for 2018 and 2019. The Express Entry points average since the start of the year is 446 with a high of 456 and a low of 442.
Provincial Highlights
Express Entry in Ontario
Recently (mid-April 2018), Ontario issued 142 Notifications of Interest to candidates in the Express Entry pool of that province's PNP. Of the 142 notifications, 55 candidates were applicants of the French Speaking Skilled Worker Stream (FSSW), while the other 87 candidates were through the Skilled Trades Stream.
While the Canada Express Entry program was launched in 2014, it was 2015 when the FSSW stream was launched to help Ontario find skilled workers who speak French and want to live and work in Ontario.
Ontario had the busiest PNP in the first quarter of 2018 with seven invitation rounds prior to the mid-April draw and a total of 2,587 Notifications of Interest issued in the same time period.
Eligible jobs in the Ontario PNP include: residential and commercial installers and servicers (NOC 7441), heavy equipment operators (NOC 7521), general farm workers (NOC 8431), nursery and greenhouse workers (NOC 8432), harvesting labourers (NOC 8611), construction trades helpers and labourers (NOC 7611) and industrial butchers, meat cutters, poultry workers (NOC 9462). Find the list here!
BC PNP
Also busy in the first quarter of 2018 was BC's PNP. Six draws were conducted by this province through the Tech Pilot initiative to support BC's tech sector and another six draws were conducted for the Skilled Worker and International Graduate categories. The total 12 draws saw the province issue 2,034 invitations to immigration candidates.
The list of in-demand jobs for the BC PNP program includes 15 occupations.
Saskatchewan PNP
Saskatchewan's unique first-come, first served International Skilled Worker Express Entry program opened on January 10 to the first 400 applicants. The intake limit was filled within just 24 hours. In this stream, a candidate's score is not part of the process. Instead, the province's 35 in-demand occupations (23 of which are regulated) are the standard for an applicant's success.
The province also invited 251 international entrepreneurs to apply as the result of a January 17 draw.
Saskatchewan's in-demand list for 2018 features 36 occupations.
Express Entry in Manitoba
Manitoba held four draws in the first quarter of the year with a total of 556 Letters of Advice to Apply from three of the draws. An additional 777 letters were sent to candidates in the province's Skilled Workers in Manitoba stream and 623 to the Skilled Workers Overseas stream.
Manitoba's list of in-demand occupations for 2018 is extensive, falling under nine categories.
Prince Edward Island PNP
PEI held two draws from its newly changed PNP in the first quarter of the year for a total of 131 invitations issued to Express Entry candidates. An additional 16 candidates in the province's Business Impact category were sent invitations.
PEI's Critical Worker stream notes truck driver, customer service representative, labourer, food and beverage server and housekeeping attendant as eligible occupations. Find the list here.
With a wide range of immigration programs both federally and provincially, potential Canadian immigrants have a wide range of choices not only of where they live but also how they apply to come to Canada. The programs are ever-evolving and those in the industry must stay on top of the trends and changes in order to be conscious of how changes may impact a candidate's application.