Chances are you came to Canada (or are considering it) because you wanted a better life, wished to reunite with family members or had a job opportunity. However, not everyone is fortunate enough to have a job waiting for them when they first arrive in Canada. Finding work can be a daunting experience in a new country where everything is different. Not to mention, there's the added challenge of Canada not recognizing non-Canadian credentials and work experience.
The Canadian job market is currently very active, so there are plenty of jobs available, but it can still take time and strategy to get into the types of roles you seek. There are a number of ways to create job readiness that will enhance your chances in the Canadian job market. Showing active participation in job-related activities after immigrating is an important step in that it will indicate to human resources professionals, and others involved in hiring, that you are willing, able and excited to work in Canada.
Here are five things new immigrants can do to enhance their resume and their Canadian job market search experience to get ahead in life.
1. Consider taking courses at post-secondary colleges in Vancouver specific to the field you want to work in.
Perhaps your background is in healthcare where you worked as a medical office assistant or receptionist. While your training and experience may not be officially recognized in Canada, you can take courses and programs to gain a diploma in the field or to enhance your background. Mention your work experience on your resume with any courses you may complete as it proves your ability to do the job and desire to stay in the field.
Alternatively, if you worked in business and finance, you may find that jobs that require the knowledge of Quickbooks. Consider taking finance courses that teach this software, or something similar. You might also want to enroll in a bookkeeping program to prove your knowledge and experience are applicable in the Canadian business market.
If you are interested in human resources, taking courses in Canadian employment practices or understanding Canadian labour laws will prove your dedication to the field and will show your interest in learning about the Canadian human resources field.
If you are in the process of taking a post-secondary course you haven't yet completed, if it is relative to your desired field of work, list it on your resume to show potential employers that you have been continuing to enhance your knowledge after immigration.
2. Get to know others in the field by networking and participating in professional associations.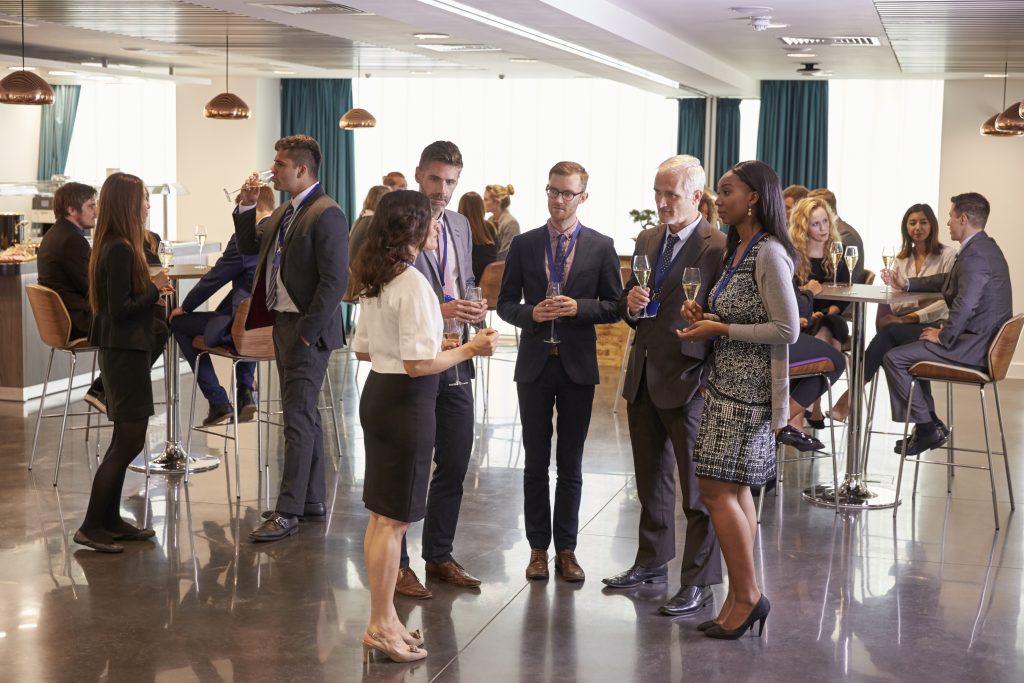 When you don't know anyone in your field, it can be hard to find out what the current hiring practices look like. In immigration, business, healthcare, finance, human resources, and other fields, it is impossible to know if jobs are being filled through job postings, recruitment agencies or word of mouth when you don't have an inside connection in the industry. Get to know people in your area by seeking out a local professional association. Attend events to meet others in the field in person and find out what current, common hiring practices are.
Additionally, by contacting a professional association, you can learn what it requires to become a member. Perhaps your experience will be enough, or maybe a post-secondary course or program will allow you to become certified, designated or a member of the association. While there may be a fee to join or attend events, doing so will prove to potential employers that you are focused on and dedicated to your field.
If you are taking courses from post-secondary colleges in Vancouver, are in the process of becoming licensed or certified or are becoming an association member, be sure to mention it on your resume.
3. Seek out a mentor.
By participating in networking events, you may find someone who can serve as a mentor to help you gain a footing in the Canadian job market. Alternatively, many government-funded mentoring programs match local professionals with those who have recently gone through immigration. Often these mentors can help you find the associations and events in your field as well as educate you on job requirements in Canada.
4. Take an internship or entry-level job.
While your ambitions are likely set on a progressive career with a good salary, sometimes, to gain experience, it's worth taking an internship or entry-level job in the industry to prove your knowledge, work ethic and desire to learn about being an employee in Canada. Many post-secondary colleges in Vancouver have internship opportunities as part of their programs.
Other ways to find internships or entry-level jobs are through online job postings such as those on Indeed.com or through the BC government site: workbc.ca. You may also be able to find opportunities through a mentor or a professional association. Let your contacts know that you are willing to work without pay for a few weeks, or that you are looking for an entry-level position to gain experience in Canada and they may have ideas that you can put into action.
5. Take on a volunteer role with a community program or charitable organization.
There are many ways to contribute to your new community in Canada and committing to volunteering not only looks good on your resume but also proves a commitment to your new country and your willingness to help others. Seek out a non-profit organization and put your skills to use. For instance, if you worked as a bookkeeper in the past, you might be able to review their books. This will also give you valuable experience in performing these duties in a Canadian organization while helping you learn what it's like to work with others in your new country.
There are many ways to enhance your resume and job experience when you are an immigrant. Seek out one or two options to explore and create opportunities for your future.