For Rhona Konnelly, challenging societal standards and striving for excellence is not just a one-time achievement – it's a way of life.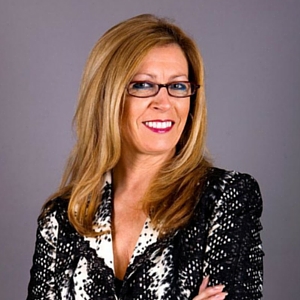 A Senior Insurance Specialist at Edward Jones, Rhona is a pioneer in the field of Financial Services: she was one of the first women in BC to enter the industry and start to challenge the market.
"I joined the industry before the world of brokerage even existed," she shares. "When I started out, the world of financial services was most associated with either insurance or stocks, so I was part of the revolution of the industry."
Rhona conducted thorough research before she decided to join the profession, including interviewing different insurance firms. She was determined and deliberate in her decision, but it was not an easy road. "Joining the financial services field wasn't an easy decision to make. I had a lot of people doubting me, telling me it was not the best career choice."
"Being taken seriously was a challenge at first. But I also had people who supported me and helped with any questions or difficulties I had. So I focused on my studies and on building and expanding my financial practice. This is what it took to become successful."
Only a few years after Rhona entered the field, more women started joining the industry. For Rhona, her priorities shifted slightly. "I wanted to spend more time with my family and my newborn children, so I sold my practice. However, I knew I would be back after my kids grew up."
And that's exactly what happened. In fact, Rhona was one of seven financial services professionals in Canada involved in creating the insurance division within the mutual funds environment. "It was certainly an interesting time getting started on this project: I was the one who designed all the insurance training and presented it to the banks. I was basically the 'blueprint' of how the system operates now."
Rhona has achieved considerable professional success. But never one to rest on her laurels, she wanted to continue to improve her knowledge through learning about different areas within financial services. "I believe that education is an ongoing process. There are always industry-recognized courses that financial advisers should take – the CLU and CFP, for example. Another one to consider is the EPC – I think this program should be a standard for anyone working with an aging demographic, or even with a client who has an aging parent."
Currently, Rhona is a Senior Insurance Specialist, working with both clients and investor advisers in the Lower Mainland.
"I enjoy the diversity of the work that I do: you never know what each day will bring. But the best part is still getting to know the people around me. Whether as a colleague, as an adviser or as a trainer, I enjoy building long-lasting relationships with different advisers and clients."