Spend a day with Jim Pan and one thing you'll notice is that he is the embodiment of the entrepreneurial spirit.
With a strong desire to forge his own path and make a real difference in people's lives, Jim set his sights on the financial services industry at an early age and with a zest of spirit, went right after what he wanted. "I've been with my job [FS Financial Strategies] for about 6 years now. It's always been my first career choice and I'm glad that I got the job I wanted!"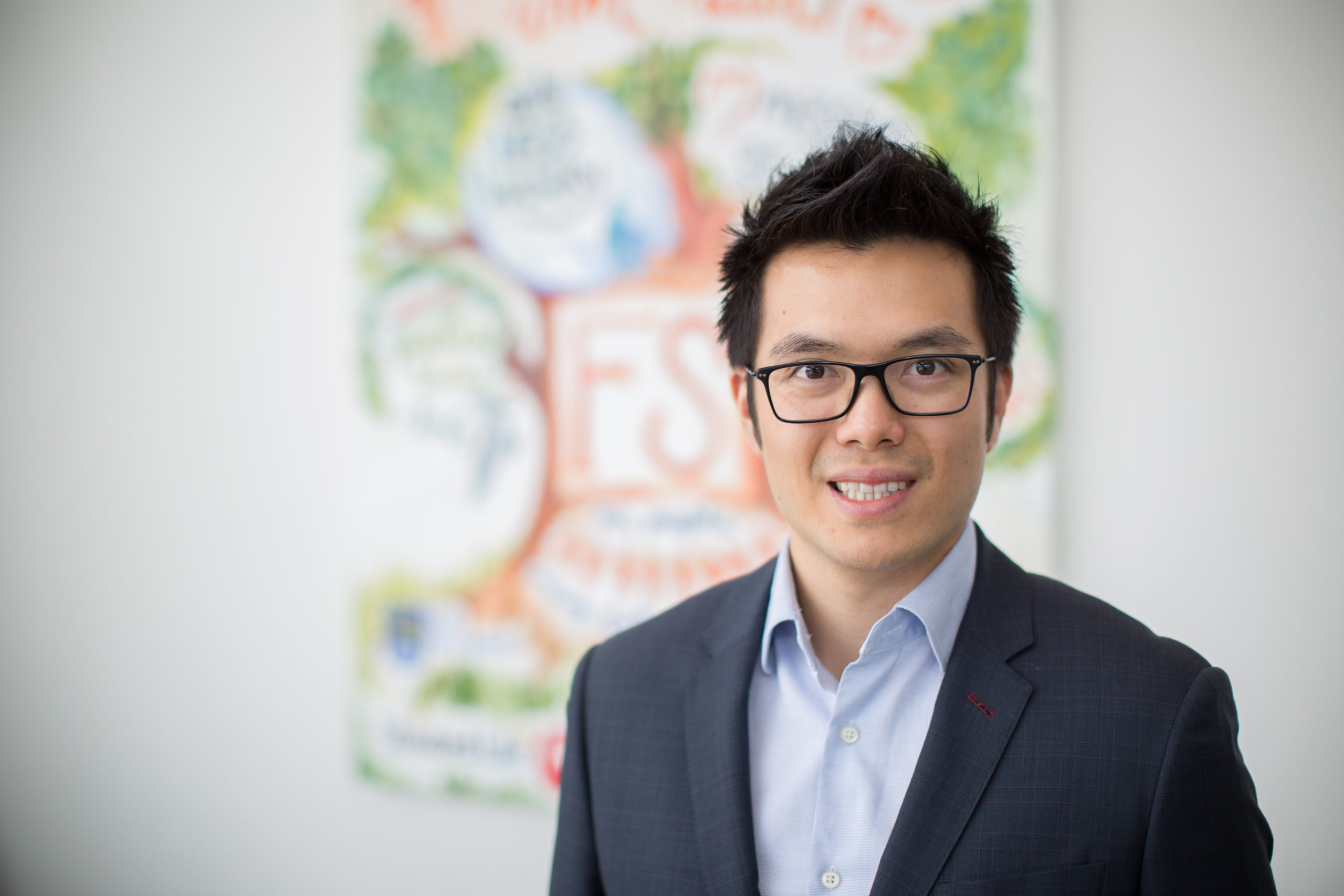 Jim joined FS Financial Strategies soon after the completion of his LLQP designation. As a Lead Insurance Strategist, Jim's area of expertise is insurance brokerage, investments and insurance analysis. "At FS Financial we work very hard to deliver innovative and unique plans to our clients: we want to ensure they're confident in their investments and are building their wealth." In addition to working with clients, Jim also mentors other insurance specialists about insurance products.
"In order to give the best advice, I know I need to have sufficient knowledge of both the insurance products and the client's specific situation. That's why as a mentor and as a professional in my field, I do my best to continuously improve my own knowledge and skills."
Continuing his learning isn't a chore for Jim – it's an investment. "I'm a busy professional, but I need to be in a fast-paced environment to do well – this is how I thrive" he smiles. When Jim realized that he was ready for more he decided to go after a CFP designation because having a professional designation is the key to success in the financial services field. "Designations put you above the general advisers and your knowledge base is enhanced tremendously," he says.
Jim started studying for the CFP on his own but quickly realized that studying by himself was less effective than he'd hoped it to be. "It was less motivating for me, studying with no discussions or feedback. So I decided to go to Ashton for the remaining CFP courses, as well as the Capstone course."
Working and attending school full time isn't easy and maintaining a good work-life balance is a skill that takes time to acquire. But for Jim, it was almost automatic.
"What I enjoy most about my work is the freedom I have, being in business for myself. I want to have that flexibility and be able to spend time with my friends and family."
As important as down time is, Jim also values hard work – even more than that: he embraces it. "I love having to face challenges: I learn the most from overcoming them, and it also gives me a sense of achievement."
"When you put your heart into your work, you get great results, and you are also able to build amazing long-term relationships," he adds, smiling.
For his future, Jim aims to continue to learn and grow. "I want to continue being an independent financial planner: this is the path I chose long ago, and it has been a great journey so far and I'm excited for the future!"