Anthony Margery Cantil is originally from the Philippines, and arrived in Canada with her family in 2012.
In 2012, Margery held two degrees, a Bachelor of Science in Nursing and a Bachelor of Science in Computer Science. In the Philippines, Margery worked for over three years as an Operations Officer at a government-owned financial corporation.
Margery then became a Registered Nurse in the Philippines and upon arrival in Canada, completed the International Education Health Professional Course at Kwantlen Polytechnic University.
"After arriving here in Canada, there was a honeymoon stage, being new to a developed country where almost everything seemed like a paradise. I love Canada, but it was very difficult for me to find work that matched my skills and experience."
Frustrated with being underemployed, Margery applied for the 2014 Lilian To Bursary, presented by Ashton College in partnership with Canadian Immigrant magazine. "Ashton College is known for quality education, and I saw the bursary as an opportunity to explore a new industry and begin building a career in Canada." After being selected as one of four recipients of the 2014 bursary, Margery chose to enroll in Ashton's Diploma in International Trade program. "Although it was a completely different industry than my previous education, I have always been very passionate about international business, sales, and marketing."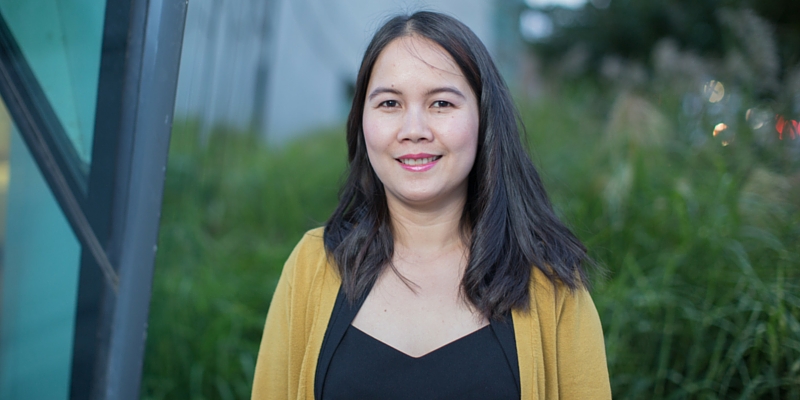 During the five month program Margery studied topics ranging from global supply chain management to international marketing. "The program provides a great foundation for individuals looking to break into the trade industry; there was a lot of emphasis on real-world experience and practical knowledge."
After completing the DIT program Margery began applying for positions with freight and logistics companies, and is now serving as a member of the Surrey Immigrant Advisory Roundtable (IAR), a group of 18 immigrants who review research and community consultation findings and provide their insights to further shape the Strategic Plans of Surrey. Along with the other members of the IAR, Margery serves as a cultural ambassador, helping community leaders to reach out to ethnic communities. "It's important for me to give back to my community and to this country. I love that Canada welcomes all cultures and religions, and I really feel a sense of belonging here."
Margery advises newcomers to Canada to consider obtaining Canadian education in order to enhance their skills and increase their chances of securing meaningful employment.
"With the right training, there are better opportunities that await."
Subscribe
By entering your email below, you agree to receive articles from the Ashton College blog. We will not send you promotional materials or any other information. You can unsubscribe at any time.