When struck by adversity, Ivan Chen realized he had a desire to make a difference in the lives of others. He chose to change his career and found his life purpose: to help people get out of debt and take control of their own finances.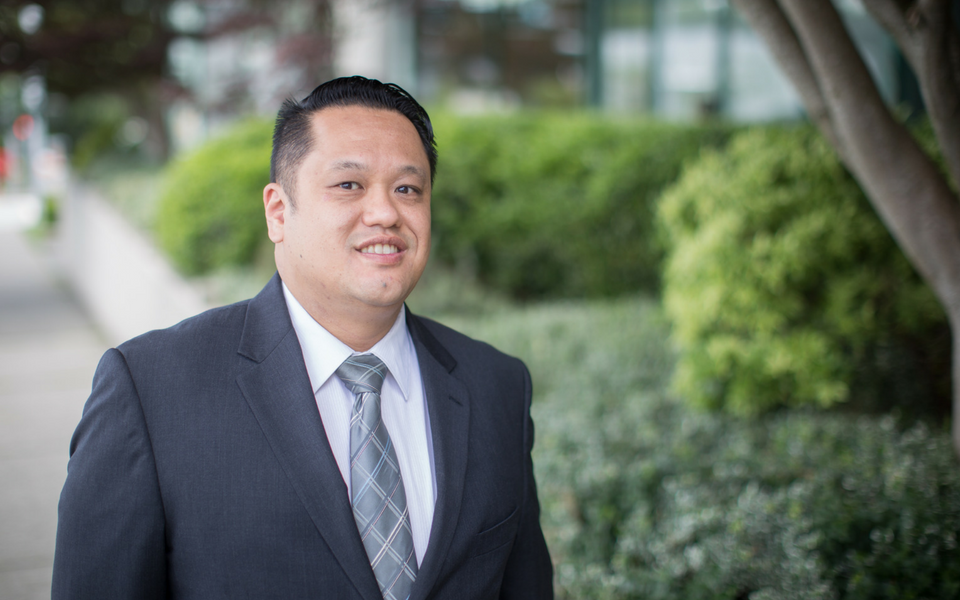 Setting a Goal
Right after high school Ivan made a decision to start working. "I didn't really go to university," he shares simply. "Of course, I valued education, but I didn't think that getting a four-year degree at the time would have helped me be successful in life. It was not the most popular choice, but I didn't want to take the popular route. I wanted to pave my own way, and it didn't make sense to get a degree at the time."
But Ivan's career path and goals for the future changed when adversity hit someone very close to him. "My best friend passed away in a car accident," shares Ivan. "I was shocked. It was not the easiest time for me; but it was an even more difficult time for his family. Looking at all the loans and debt that his mom had to take on made me really think about my future, both in terms of what I wanted my own future to look like and what I wanted to do for others."
"I realized how detrimental debt can be, and it saddened me that I couldn't do much to help. This was when I made a decision to quit my job and look into the profession in financial services."
Starting out in Financial Services
"I was looking for the ways to get into the industry," shares Ivan. "I didn't have any background in business or finance, so I knew I needed to start with education to get my foot in the door." Soon after he started taking courses, Ivan was able to find his first job as a financial adviser.
Little by little, Ivan continued to expand his knowledge and expertise. He took the Elders Planning Counselor (EPC) designation in 2006, after which he took his Certified Financial Planner (CFP) and Certified Health Insurance Specialist (CHS) designations.
"I believe that knowledge is power," says Ivan. "Different designations in the industry give us enough knowledge to deal with different clients and scenarios."
"Designations have helped me understand what I need to know to succeed in the industry," he adds. "Especially the CFP: this is a designation that helps establish instant trust with the clients. Without it I didn't have the same level of credibility, and I honestly don't think you can call yourself a financial planner without it."
Current Role
Ivan continued to expand his knowledge with other designations, including LLQP and CLU. "I took many financial courses at Ashton College, and I'm thankful to them for the opportunity to gain more knowledge and expertise in my field," he shares. "Having access to great instructors was especially useful for me."
Right now, Ivan has over 10 years of experience in the financial services field, and he is working as a Sales Manager with the Sun Life Financial. "I've had a lot of different roles in the industry, in insurance, banking, management," shares Ivan.
"Through my work I was able to not only take care of my family, but also to impact the lives of many other people by providing them with the financial solutions they needed the most. This is the cause that is very close to my heart."
Ivan is especially passionate about helping people who get themselves in debt. "A lot of people nowadays are in debt, and many of them don't know how to manage their finances. Getting out of debt is a frequent goal among my clients, and I do my best to help them achieve that. Of course, it is a gradual process, but the results are definitely rewarding. In fact, seeing my clients' progress is the most rewarding part of my job."
The Future is Bright
Ivan describes his role as busy, but extremely rewarding. Now he has a new goal: to help train and educate new advisers. "I continue to work with my clients, but I also spend a lot of time recruiting and training new advisers. It is a great way to share knowledge and experiences with others."
"Mentorship is very important in our industry. A licence without a mentor will make it more difficult to be successful at your work. And for financial services professionals, it is not only their success that's at stake, but also the success of their clients."
"This is why I do what I do. If I can help an adviser on their road to success, like I was helped by many instructors and mentors in my life, then I think I am doing a good job," says Ivan, smiling. "I definitely want to continue working in the industry, and will do my best to continue making an impact for my clients and the advisers I work with."
Outside of his work, Ivan spends most of his time with his family. "I have a young son, and I do my best to spend time with him, be it on the playground or eating ice cream together. Kids grow up so quickly, and I definitely don't want to miss that."