The 2015 Winter Ashton Achievement Awards (AAA) took place on Saturday, December 12th, 2015. This biannual event is an opportunity to celebrate our students' successes through a gathering with their classmates and the faculty, to give students an opportunity to meet the program advisers and staff behind the College, and most importantly, to recognize every single graduating student for the completion of their program.
This year's Winter AAA was a wonderful opportunity for graduates to network with their peers and faculty. It was exciting to see our online graduates meeting their classmates and instructors for the first time, and to welcome Ashton graduates from across the country.
A selection of the day's highlights is included below and additional photos can be found on Ashton College's Facebook Page.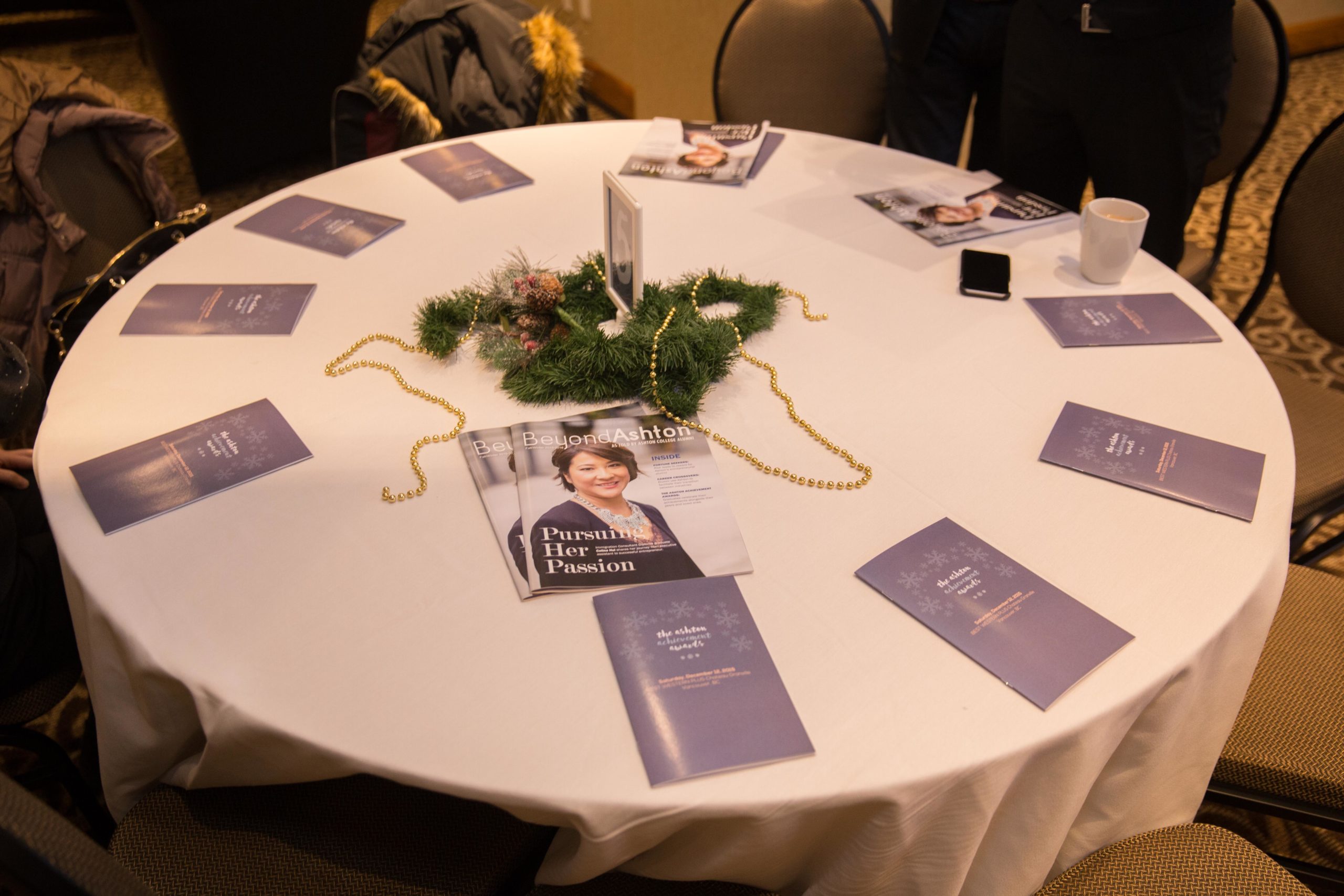 Held at Vancouver's Best Western Plus Chateau Granville, the theme for the event was "Let it Snow". Complimentary copies of the most recent edition of our alumni magazine were available for all guests.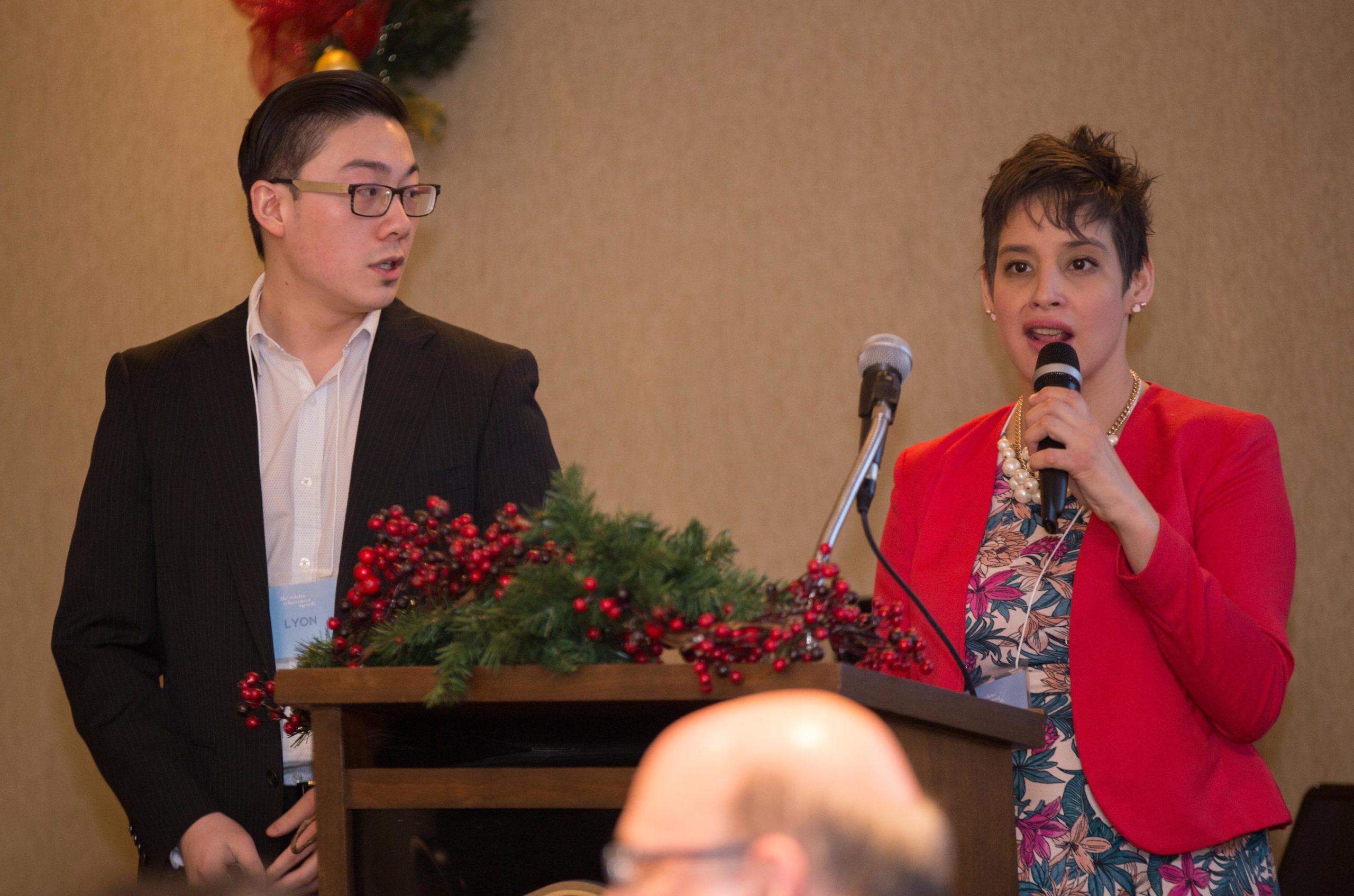 Ashton Online Course Design Assistant Lyon Tsang (left) and Talent Acquisition Specialist Heather Blanchard served as the afternoon's emcees. The pair did a wonderful job keeping our event on schedule, and managed to sneak in a few jokes.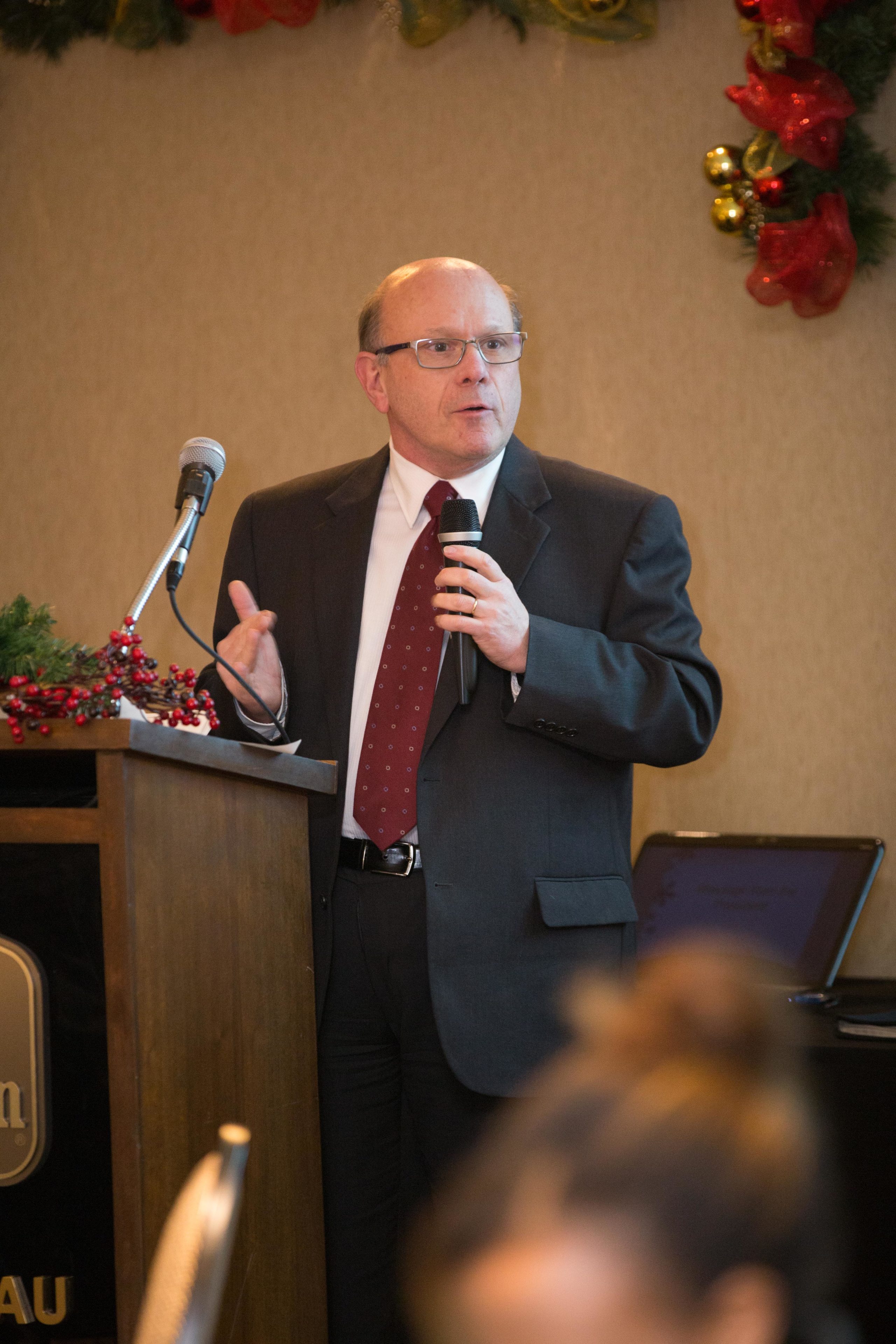 Every organization needs someone with vision to lead the way. At Ashton College, the one who builds the blueprint and helps turn vision into reality is our president, Colin Fortes. Colin was welcomed to the podium to give an inspirational speech. "You have worked hard to get to where you are today, and I am happy for you. Remember how accomplished you feel today and use that same motivation to succeed in your career goals," he told our graduates. "Don't be afraid to go the extra mile, and try hard everyday."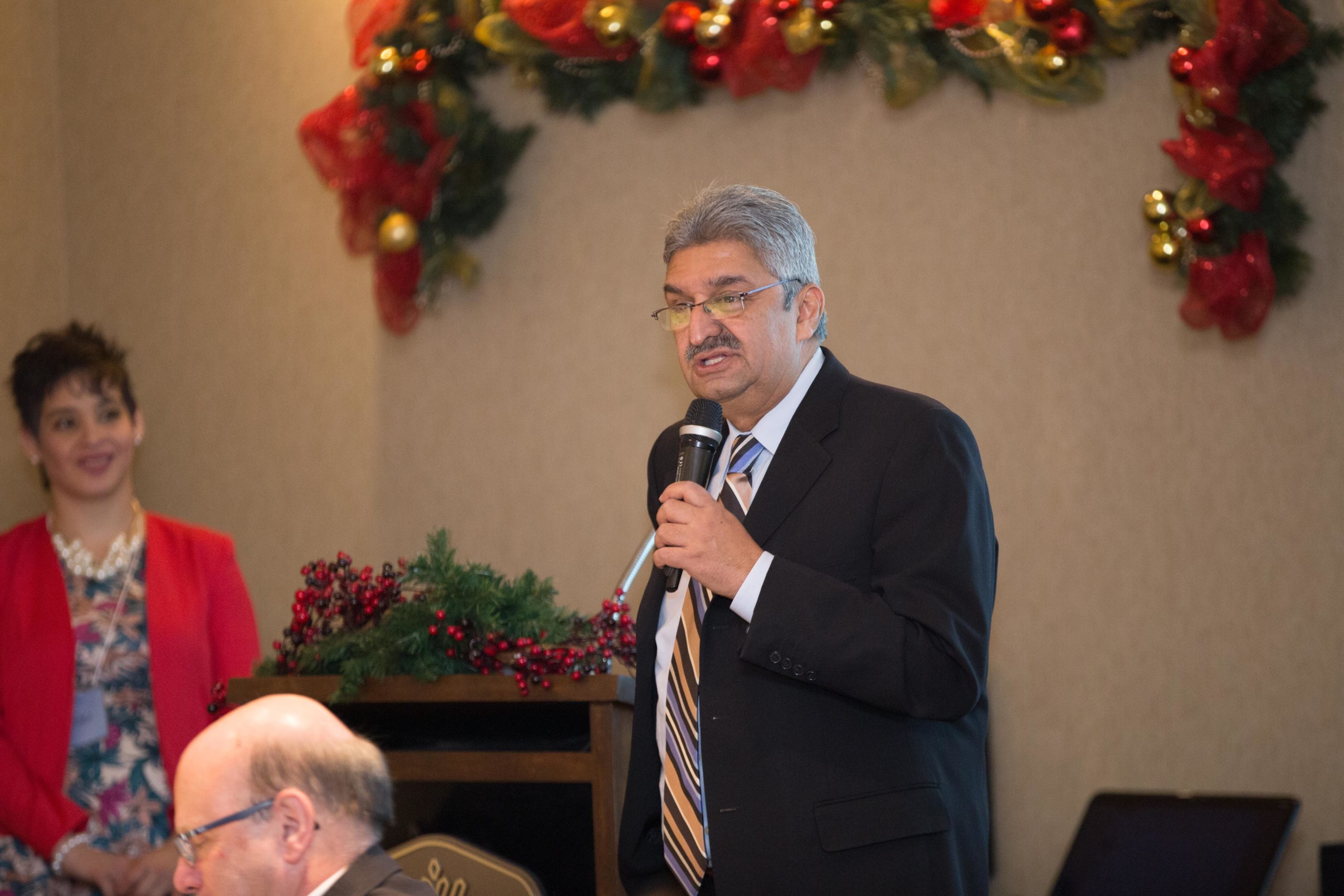 Immigration expert Nick Noorani, the founder of Canadian Immigrant magazine served as the event's keynote speaker. Nick's compelling speech focused on the three P's:
Purpose. What is it that you want to accomplish with your life? How do you want to be remembered? What is your vision? These are questions we must periodically ask ourselves in order to ensure we are on the right track.
Passion. Passion is something you have to grow, some days are harder than other to pursue your passion, but this is the key to having a full and rewarding life.
People. Who are the people in your life? You are the sum total of the 5 people closest to you, so choose your friends and partners carefully.
Finally, Nick spoke about the importance of cultivating a mentor who can guide you and provide advice and support, in both a professional and a personal capacity.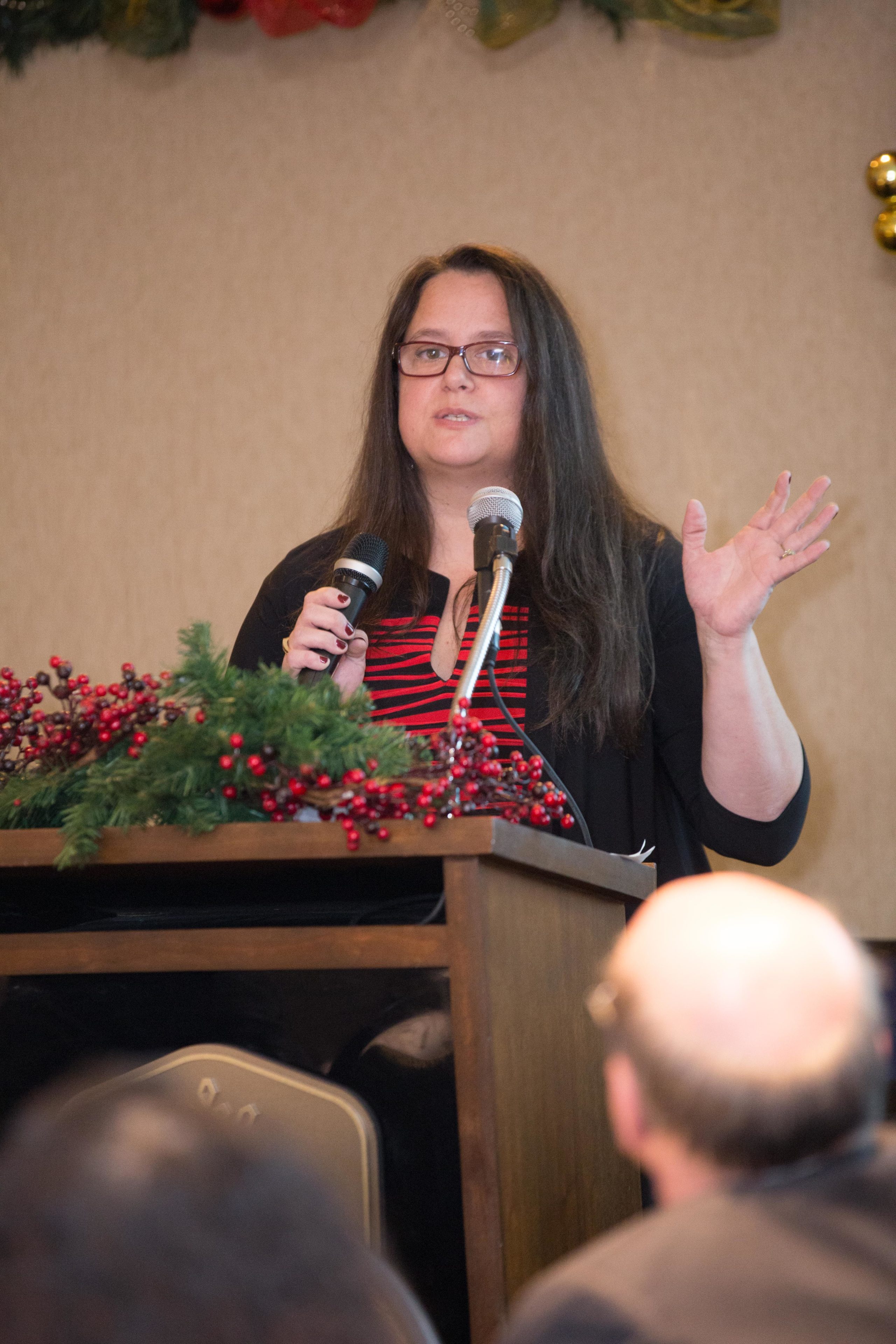 Ashton alumna Vitoria Correia gave the alumni address at this year's AAA. A 2014 Immigration Consultant Diploma program graduate, Vitoria now owns her own immigration consulting firm. Vitoria's speech focused on the importance of perseverance, especially for recent Canadian immigrants looking to begin a new career.
After all the inspirational speeches, the Ashton Achievement Awards reached its climax: the recognition of our graduates and special awards presentation. On Saturday our graduates were recognized for successful completion of the following programs: Certificate in Bookkeeping, Certificate in International Trade, Diploma in International Trade, Diploma in International Trade Management, Certificate in Sales and Marketing, Diploma in Sales and Marketing, Diploma in Sales and Marketing Management, Diploma in Human Resources Management and the Immigration Consultant Diploma. Family, friends, faculty, and staff gave graduates a big round of applause to recognize their achievements.
The Academic Achievement Award is presented to a highly-motivated candidate who has achieved outstanding academic performance, earning the highest grade average at Ashton College during their program. The 2015 Academic Achievement Award was presented to Mark Liew.
The Perseverance Award is presented to an individual who has overcome challenges during the pursuit of his/her education, is viewed as a role model and is perceived by others as possessing a true sense of leadership. The 2015 Perseverance Award was presented to Spencer Isaac.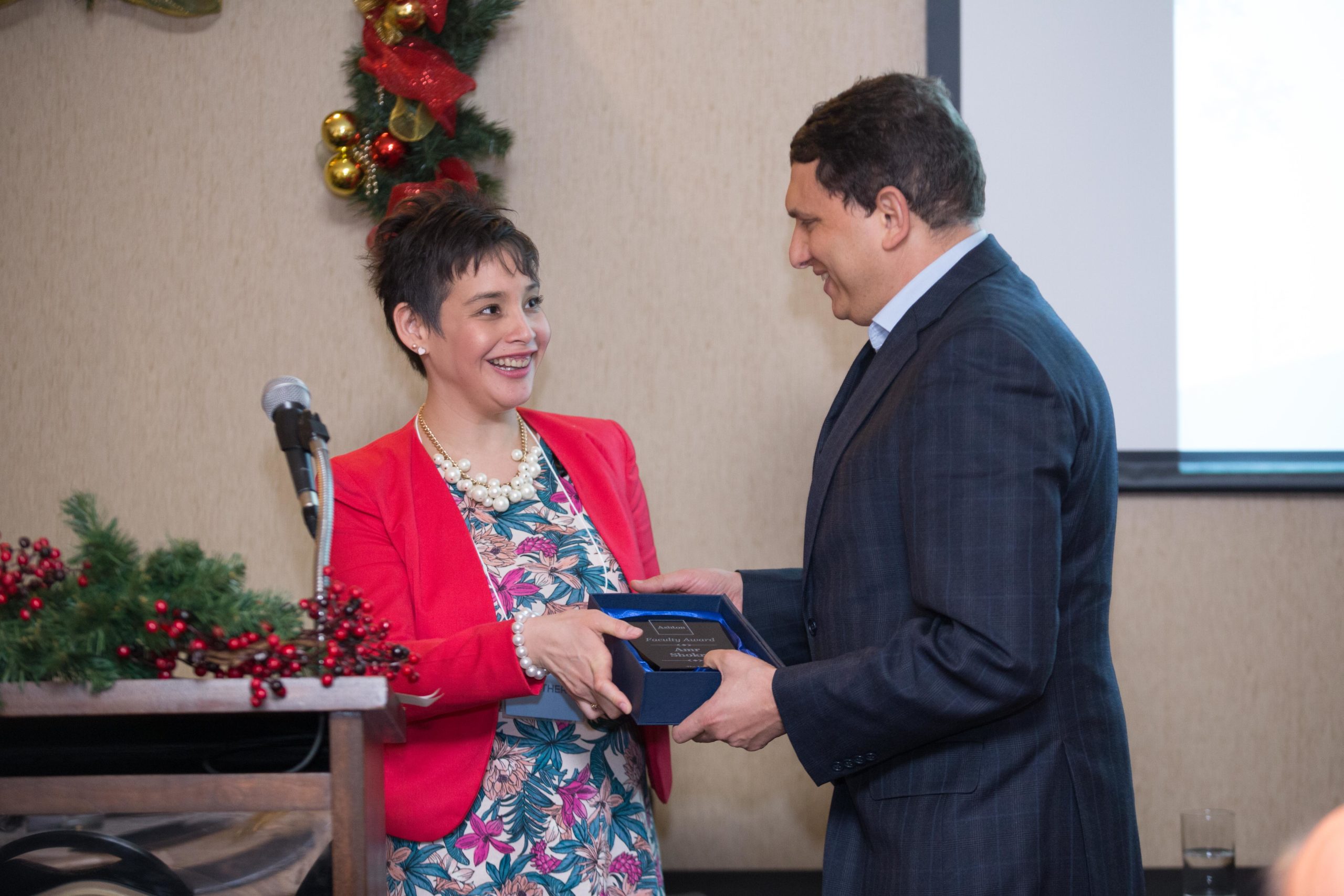 The Faculty Award is chosen by students and presented to a faculty member who demonstrates a sense of leadership within the school community. The 2015 Faculty Award was presented to HR instructor Amr Shokry.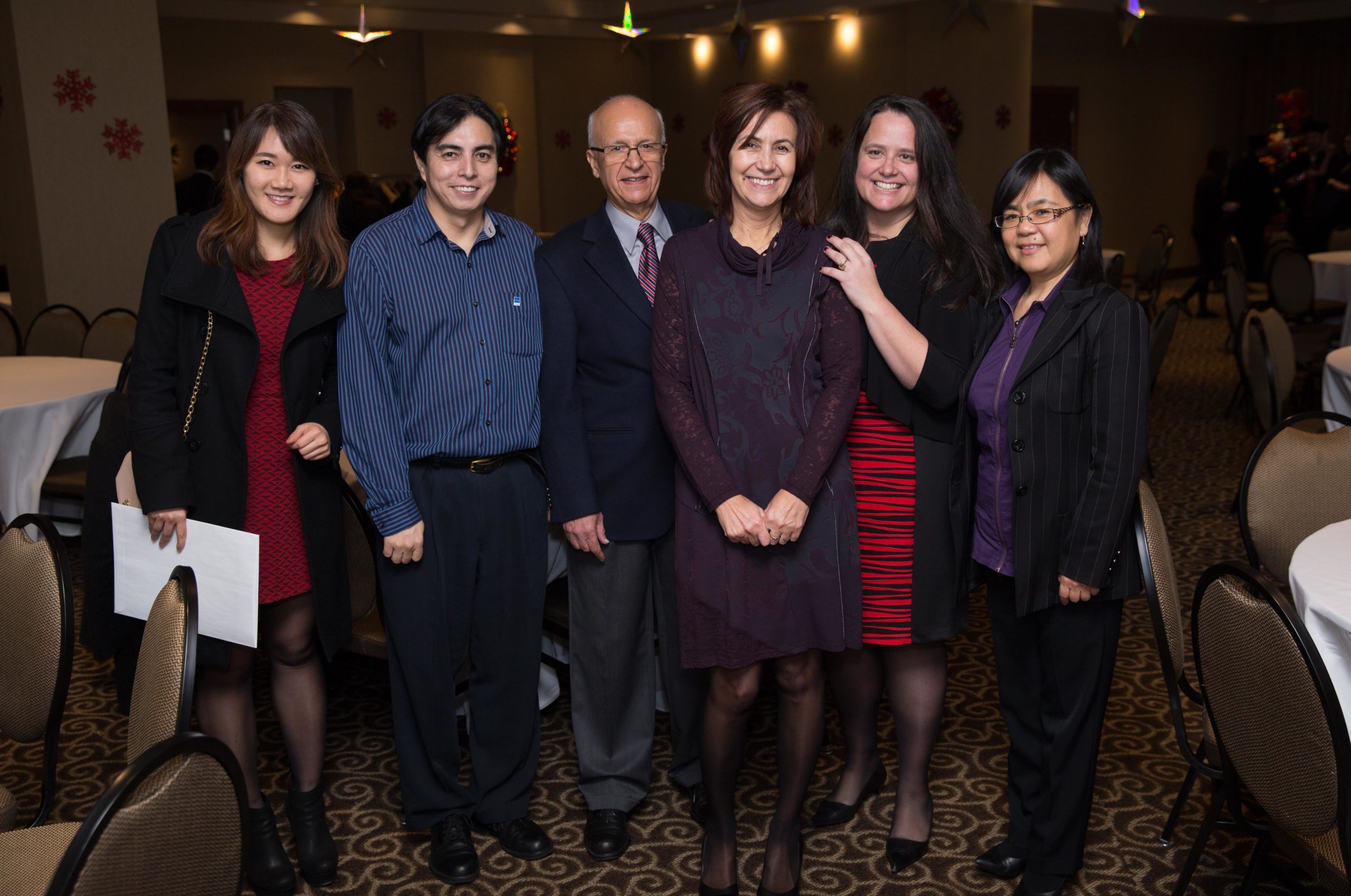 From left: Immigration Consultant Diploma (IMCD) graduate Jing Jing Fan, IMCD graduate and 2015 Perseverance Award winner Spencer Isaac, CAPIC – Canadian Association of Professional Immigration Consultants British Columbia Chair Mansour Motamedi Lanjani, IMCD instructor Nevena Djuricic, IMCD alumna Vitoria Correia, and CAPIC Membership Committee Representative Jennifer Ding. CAPIC was on hand to present an award to Trish Forrest, the Immigration Consultant Diploma graduate with the highest overall GPA. Trish was also the recipient of the President's Award, presented to the individual with the highest overall academic standing.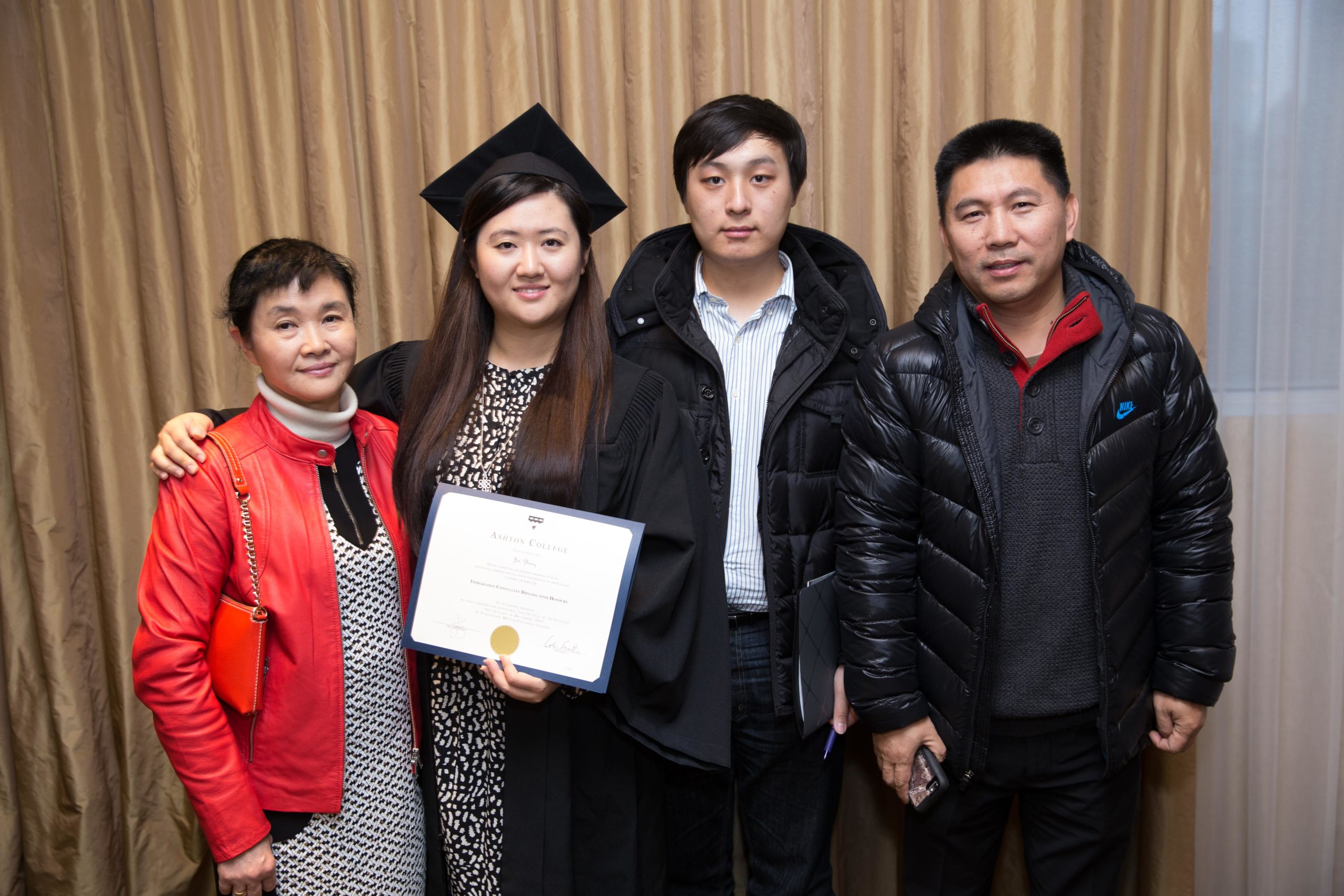 Graduates had the opportunity to pose in an Ashton cap and gown with their guests throughout the ceremony.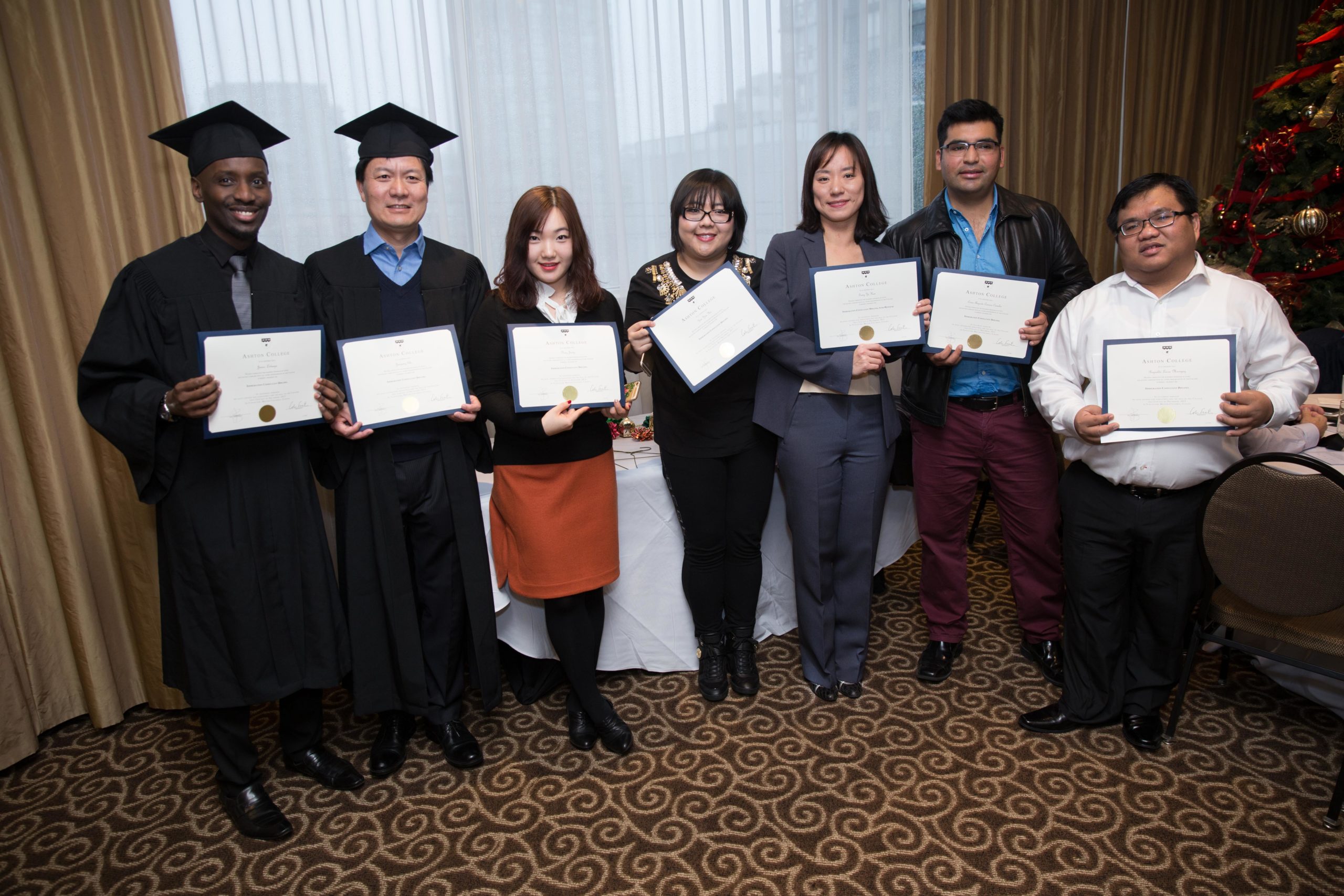 Congratulations again to all of our graduates and may you have a lifetime of fulfilling adventures!
We've already started planning for the next Ashton Achievement Awards! The date is set for June 18, 2016. Stay tuned for more details!
Subscribe
By entering your email below, you agree to receive articles from the Ashton College blog. We will not send you promotional materials or any other information. You can unsubscribe at any time.