The CFP® Certification Education Program Capstone Course is designed for students intending to complete the requirements for the CFP® certification. The Capstone course builds on the foundation of technical knowledge and skills which have been acquired from the first four core curriculum courses of the CFP® Certification Education Program. The Capstone course focuses on the financial planning practices, professional skills and integration of all planning components.
Course Structure
This Capstone course is made up of four sessions, each occurring on a Saturday, over an extended number of weeks. The total hours of these sessions is 28 hours. In addition to participating in classroom sessions, students are required to complete four mandatory online quizzes and complete a Financial Plan that will be submitted to Advocis.
We recommend that students assign a minimum of 15-20 hours a week to study for this course.
Learning Outcomes
Upon successful completion of this course, students will be able to:
Apply and integrate technical knowledge gained from core curriculum courses in the identification and analysis of issues relating to personal financial planning.
Collect all qualitative and quantitative information required to develop a financial plan.
Evaluate client's objectives, needs, and values that have financial implications.
Analyze and synthesize personal financial situations.
Identify potential opportunities and constraints, assess information to formulate strategies.
Formulate and evaluate strategies to develop a financial plan.
Prioritize and consolidate recommendations into a financial plan.
Communicate information, ideas, and concepts to clients and others in a written and verbal manner that is understandable.
Evaluation
M20 The Financial Planning Industry
Students will practice identifying and negotiating the nuances of financial planning as part of the integrative process of developing strategies to help clients manage their financial affairs. This course also focuses on professional skills, the six-step financial planning process, the FPSC Code of Ethics and continuing education requirements.
M21 Taxation
Taxation deals with income tax on a personal and professional level, capital gains, deductions and tax planning.
M22 Risk Management and Insurance
This module reinforces previous introduction to risk management and insurance. Students will enhance their understanding of insurance contract elements, characteristics of different insurance contracts and government-sponsored health and medical insurance program plans and taxation.
M23 Asset Management
In this module, students will focus on investments and the theories and strategies behind them. Topics include investment vehicles, derivatives and investment structures in addition to investment risks, portfolio management techniques and the selling and buying of such techniques.
M24 Retirement
Students will re-examine the three pillars of the Canadian retirement income system. Registered pension and profit sharing plans, registered retirement, education savings plans and retirement incomes will all be revisited.
M25 Estate Planning
Estate planning is significant for people from all walks of life. Students will re-focus on the how estate planning is a pillar of the CFP designation. The protection and distribution of assets in accordance to the wishes of the deceased is a critical process of estate planning and one that requires tact and knowledge.
M26 Financial Management
This module deals with financial calculations, ratios and government benefit plans.
M27 CFP Examination
Review of the CFP Certification Requirements and preparatory work for the CFP Professional Competence Examinations will take place during this module. Students can solidify their knowledge and begin to prepare for the next step.
M28 Case Studies
Case studies are the fundamental basis for a well-rounded and practical knowledge of what you have learned. There are six case studies reaching across a wide range of scenarios, all designed to test your ability to identify, formulate and execute a financial plan with your client's best interests at heart.
Evaluation
The final grade is computed as follows:
To pass this course, a student must obtain a minimum grade of 60%.
Successful completion of this course is required to be eligible to write FPE2 exam.
Partners
The CFP® Certification Education Program Capstone Course at Ashton College is offered in partnership with Advocis and is an FPSC-accredited Capstone course.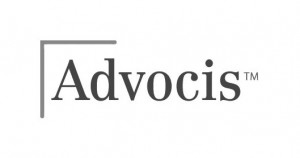 Prerequisites
In order to register for this course students must:
Hold FPSC Level 1 Certification in Financial Planning™
Be an FPSC-Registered Candidate.
Complete at least one year of qualifying work experience.
Fees
The cost of the Capstone course at Ashton College is $1,180.00 and includes the cost of course materials and registration with Advocis.
Note: Tuition fees do not include the required case study. Please see "Course Materials" section below for more details.
Course Materials
Each student must purchase the required case study directly from the FPSC. The cost of each case study is $47.99 + tax.
To purchase the case study, please CLICK HERE.