| | | |
| --- | --- | --- |
| | | |
| Vancouver | (604) 283-2028 / admissions@van.ashtoncollege.ca | Send Inquiry |
| | | |
The CFP® Certification Education Program Capstone Course is designed for students intending to complete the requirements for the CFP® certification.
The Capstone course builds on the foundation of technical knowledge and skills which have been acquired from the first four core curriculum courses of the CFP® Certification Education Program. The Capstone course focuses on the financial planning practices, professional skills and integration of all planning components. Upon successful completion of the Capstone course, students can apply to the Financial Planning Standards Council to write the Financial Planning Exam 2.
Prerequisite: FPSC Level 1™ certification
Partners
The CFP® Certification Education Program Capstone Course at Ashton College is offered in partnership with Advocis and is an FPSC-accredited Capstone course.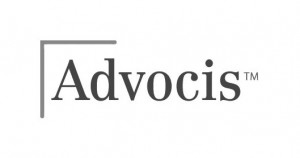 Admission Requirements
Course Formats and Duration
Upcoming Dates
Topics
Technical Requirements
Fees
Applicants must be:
High school graduates or 19 years or older at the start of the applicant's program or course; and
Proficient in English

(please see

policy 1002

).
For more details, please see related Admissions Policy.
Format
This course is delivered in-class from our Vancouver campus.
Duration
27 hours.
Vancouver
July 15, 2017 – September 8, 2017
Classes are held on Saturdays (July 15, July 29, August 19 and September 8), 9:00am – 5:00pm. Last class is 6 hours long.
Prerequisite: FPSC Level 1™ certification
M20: Fundamental Financial Planning Practices

M21: Taxation Planning

M22: Risk Management and Insurance

M23: Asset Management

M24: Retirement Planning

M25: Estate Planning and Law

M26: Financial Management

M27: CFP Certification and Examination Review

M28: FPSC Financial Plan and Case Studies
All Students
Please note the FPSC Approved Calculator Policy. The approved calculator models are:
Cassio

(

FC-200V)

Hewlett Packard

(

HP10B / HP10BII / HP10bII+ / HP10BLL (or 11) + financial calculator)

Sharp

(

EL-733 A / EL-738-C (packaging notes the model name as EL-738C) / EL-738FC / EL-738S / EL-738F)

Texas Instruments

(

TI BAII / TI BAII+ / TI BA II Plus Professional / TI30 XA)
Please visit the FPSC website for more details about the FPSC Approved Calculator Policy.
The registration fee for this course is $1,180.