Home inspectors are professionals who examine the property and give a full, unbiased report on its conditions. Have you ever thought of a career as a home inspector? Here are a few things to keep in mind!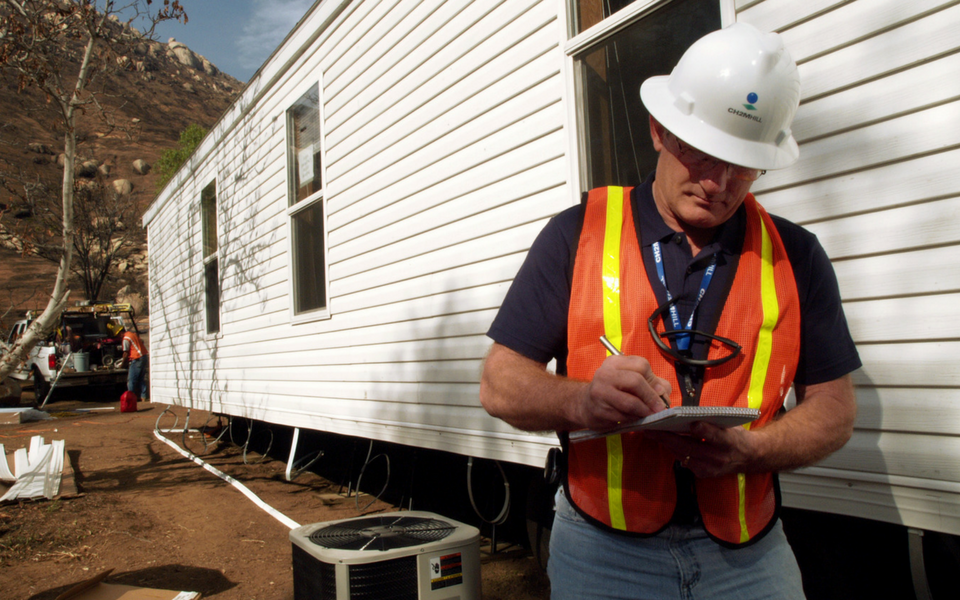 Is Home Inspection the Right Career for You?
Have you previously worked in the construction, electric or plumbing industries? Do you already have an interest in construction or trades? Are looking for a stable, in-demand career that allows you to step away from hands-on work while still using your knowledge and skills? Do you have an eye for details and a desire to learn more about house structures?
If you answered yes to any of the above questions, a career in home inspection may be a great fit for you.
Many home inspectors come into this profession with previous experiences in plumbing, construction or trades. This can definitely be an advantage when starting out as a property inspector. At the same time, anyone can become successful in this profession. The key is having an interest in the field, a willingness to learn, and a desire to help clients make informed decisions about their property.
Why Choose Home Inspection?
Growing Industry
As the real estate market continues to grow, property inspections are becoming essential to the house and home purchases. A home is a big investment, so it is not surprising that customers want to make sure that what they are buying is worth the money they are paying. Beyond that, customers are looking for confirmation that their new apartment or home is safe: there are no mould issues that could negatively impact their health; no foundation issues that would require repairs; and no major problems with plumbing, roofing, electricity or any other area of the home.
Although property inspections are more prevalent during the warmer season, home inspectors definitely do not spend much time without work.
Fast Path to a New Career
Starting a home inspection business is relatively easy and cost-effective, especially when comparing to other self-starter opportunities. Currently, there is no nation-wide regulatory body for home inspection; it is regulated by the provinces. British Columbia, for instance, requires home inspectors to go through 6 steps in order to become a licensed member of Consumer Protection BC, an organization that promotes a fair marketplace for BC consumers and businesses by regulating different business sectors. The steps include completing 150 academic hours with a Consumer Protection BC-approved Home Inspection Course, writing a designation exam, going through practical training and peer evaluation, and obtaining insurance and license. You can become a practising member as soon as you complete those steps! The whole process usually takes about 1 – 1.5 years.
Control of Time
The best part of being self-employed is having more control over time and money. Home inspectors can have the freedom of working flexible hours, setting their own prices, and choosing which clients to serve and work with (be it in terms of servicing specific properties, or simply choosing to say "yes" or "no" to an individual). Many home inspectors choose to work on a flexible part-time basis, some prefer to work seasonally, and some do home inspections full-time. The freedom and flexibility of the work is what makes this field so attractive.
Significant Income Potential
On top of being a rewarding profession with room for flexibility and growth, home inspection is also a promising field financially. The median annual salary for home inspectors in the province of British Columbia is $75,207, and they can earn anywhere from $22.67 to $44.37 per hour, according to welcomebc.ca. In combination with a relatively low start-up cost and an annual licensing fee just under $500, home inspection is a great income source for self-starters.