It is not uncommon to change careers in the 21st century. Some people do it out of disappointment, or because they find something else they are passionate about. Some change careers out of necessity, be it immigrating to another country, getting laid off or needing a better income.
Whatever your reason might be, changing careers is not an easy task. All of us fear the unknown; however, it is still up to us to make a decision to overcome those fears and follow our goals and aspirations.
Vanson Field did exactly that: he chose to follow his heart and to completely change his career path – and he never regretted his decision.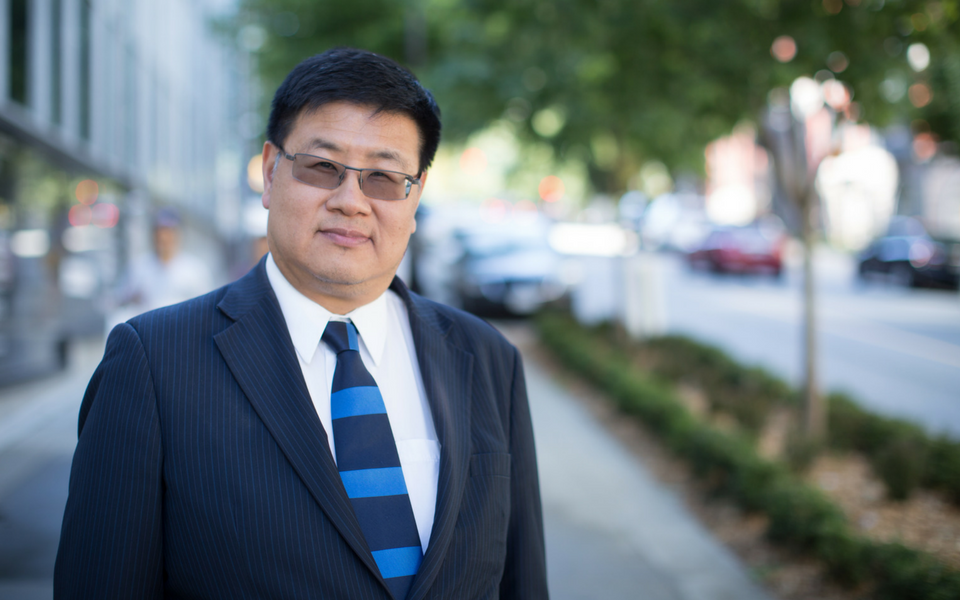 Doing What Matters
Vanson's early career path started in the engineering and technology field. "I have a Bachelors degree in Engineering and a Master of Business Administration," shares Vanson. "I have worked for many different organizations in the area of high technology, including Glenayre Electronics, Digital Dispatch and Deloitte Consulting."
After over a decade in the industry, Vanson started wondering if he made the right career choice.
"I was never afraid to work hard, but what I realized was that I was not always working smart. So I began to wonder: what kind of legacy was I going to leave behind? What was I going to be remembered by?"
For Vanson, the questions of meaning and purpose for his life and his vocation became a prominent concern once his father passed away. "I had to think about mortality," shares Vanson. "And when I thought about it, I realized I wanted to do something meaningful, something that had an impact on other people. I wanted to help others. So I made a decision to walk away from my career and pursue a different opportunity."
From High Technology to Financial Services
Thinking about a potential career switch, Vanson was looking for an area that would combine his interests and passions with an ability to impact others. "I have always liked numbers, and I had experience handling money," says Vanson, thinking about his career switch. "My dad was a private investor, so when he died, my mother and I had to handle the family finances. This was when we were really able to see how helpful good financial advice can be. So I thought: this would be a great career opportunity for me as well."
Making the decision to walk away from an established career was not easy.
"I had to think about it for a long time," says Vanson, smiling. "But I decided I would rather take a risk than live a life of regret."
Vanson walked into a new career in the financial services field in 2003, and by 2010 he transitioned into doing investment. "I am currently a Certified Financial Planner with Manulife Securities Incorporated, and I really enjoy what I do," shares Vanson. "My work involves a lot of problem-solving for my clients: I work collaboratively with them to make sure we meet their financial goals, and I always have the support of the team here."
Continuing Learning and Development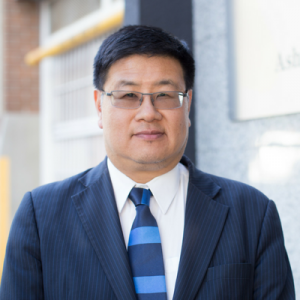 Having worked in the industry for a few years, Vanson decided to upgrade his qualifications. "I am a believer that if you are serious, dedicated and business-savvy, you can learn what you need to be successful by following the right people and staying updated with the industry. Experience is a great teacher," says Vanson. "At the same time, formal education can be very helpful, especially in such a packed field as financial services."
The first professional designation Vanson pursued was the Elder Planning Counselor (EPC) designation. "Right now is the time when the number of retirees is increasing," says Vanson. "But retirement planning is a difficult and a stressful subject for many people," says Vanson. "So I thought to myself: if there is something I can do to help them with their needs, I want to take it on."
The subject of helping the elderly was also close to Vanson because of his family. "When you are talking with the elderly people or their families, there is always a potential topic of loss. And this topic is very close to me because of my father's passing. I wanted to be able to handle this topic when I talked to my clients and their families – and this was one of the things I learned in my classes at Ashton."
Vanson has also taken the Certified Financial Planner (CFP) designation. "There are different levels of complexity in our industry, and CFP courses allowed me to look at various situations from a broader perspective."
For Vanson, CFP designation also held a different meaning: it was a testimony to his professionalism. "My biggest goal in my work is to be an expert in what I do and provide the best service to meet my clients' needs. I spend a lot of time learning and studying to achieve that. But I did have a few cases when a potential client would ask me if I had a CFP certification, and would refuse to work with me if I said I did not."
"I did not want to be disqualified on the basis of not having an official designation. So I embarked on a learning journey to make sure that I presented myself as a professional in the industry."
Rewarding Career
The most rewarding part of Vanson's job is being able to help people with unusual or complex financial tasks. "I am a problem-solver, which is why I like taking on complex cases," he shares. "But in its essence, my goal is to help my clients the best I can."
"If my clients feel more confident in their finances and have a peace of mind, then I know I did the best I could. This is the best part of my job and the reason I chose this profession."
Outside of work, Vanson is looking forward to the future, excited to see what else it can bring. "I am big on travelling and communicating," says Vanson. "So when I am not with clients, I am likely attending Toast Masters, playing sports or enjoying a walk along the beach. These are the small pleasures of life, and I make sure I take the time to enjoy them."