Chances are you've heard the quote, "Choose a job you love, and you will never have to work a day in your life." which was apparently was first spoken by Confucius. It's pretty commonly used and can be a bit misleading, making people think that if they are doing what they love, it won't ever feel like work.
I'm not going to go up against someone as wise and enduring as Confucius, but I think there is a modern take on the quote. While there will always be days when you work (and work really, really hard), the point of the quote is that the work won't feel quite so daunting when it's doing something you love. This is often the case for those in community support worker positions. Everyone in this field works hard, but the majority do it because they genuinely love what they are doing and believe in the difference they are making to individuals, the community and the world. The hard work is worth it.
What organizations need community support workers?
In the Metro Vancouver region, there are numerous organizations looking for community support workers in a wide range of roles. From mental health support to child support, disabled individual care to substance abuse care, there are lots of opportunities for those curious about community support work, and being in the community support assistance (CSA) field.
For example, in the sector of mental health, according to the website Indeed, workers can expect to make a minimum of $10.15 an hour up to a maximum of $59.45 an hour. The average wage is $27.80 an hour. Obviously, this is a wide range and getting into the higher end of it will depend upon having the right education, background and experience. Community support work is definitely a field where there is an opportunity to "work your way up" and earn more as time and experience progress.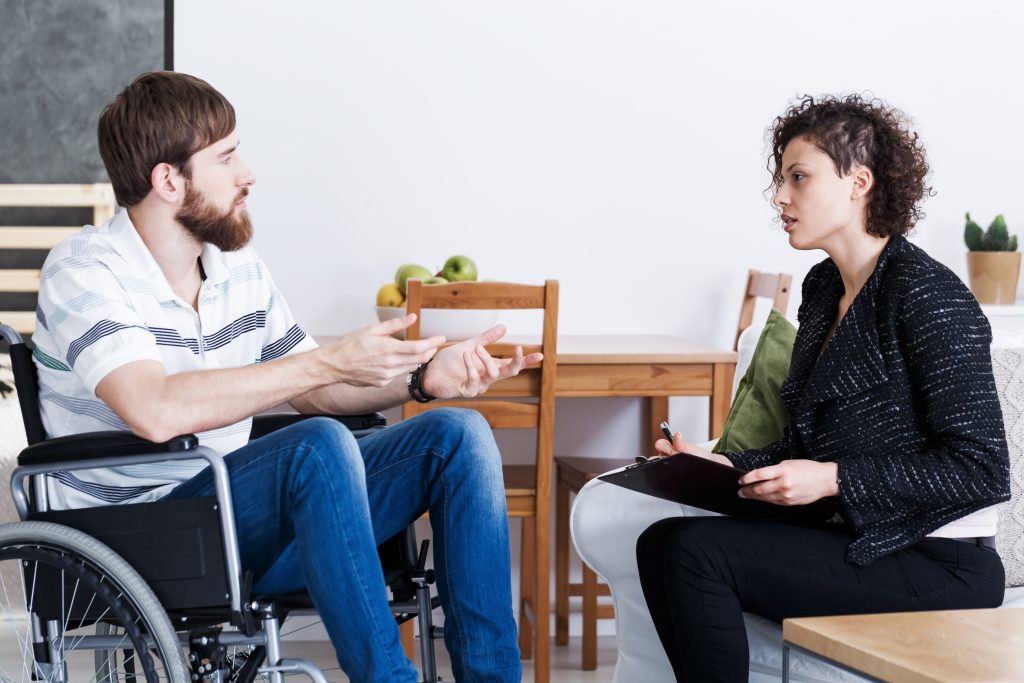 Continuing into the mental health sector of community support work, postings on Indeed include options like: mental health specialists for a no-fault worker insurance company to provide supportive interventions for workers and family members who may be at risk of suicide; community health workers for a mental health society to provide support for the organization's programs and activities; and mental health support workers for a community services society to provide support to residents in a transition house environment.
Looking at other areas within the field, the sector of respite care can include roles with private or publicly-funded organizations that provide home-support as well as those that provide in-facility support. These types of roles can include working with those with developmental, emotional or physical needs, or a combination of these. There are also numerous roles that fall under general categories of a social worker or social services providers that may include private, charitable or governmental organizations that offer everything from advocacy and intake, to guided support and hands-on therapy.
Ultimately, what this means is that for people who like working with others and want to make a difference in the lives of those around them, there are jobs available here in the Lower Mainland of BC that focus on community service and community support services.
Career paths to community support worker roles
Not everyone comes to their job in community support work the same way. Some have had a family member who experienced a condition or had a disability, others may have experienced certain conditions themselves, while still others have the drive to make a difference but don't necessarily have any personal or hands-on experience with the types of situations they may encounter. All of them see a need in their communities and believe they can make a difference.
Obviously one of the first places to start the career path can be education, but it can be a big commitment of time and money, especially if you're not sure if this is the right job field for you. Consider becoming a volunteer for one of the many organizations looking for assistance. Volunteers are in demand for many roles like helping at hospice or respite homes, working with new immigrants as part of community settlement programs, providing support in person or by phone to those with mental health issues, working with those who need victim support and providing fundraising, advocacy and other non-client facing help to charitable and non-profit organizations. These are just a few of the volunteer options for people interested in community support work.
The benefits of volunteering are many. However, for those looking to create a career in the field, volunteering allows you to try out a sector of the community support work arena without the commitment of taking a job. While volunteers must still be reliable, trustworthy and have a high level of integrity (and treat volunteering as seriously as a job), they generally will find it easier to leave the role if it isn't the right fit. Think of it like shopping and trying on shoes. You may have thought you were a boot person, but when you try them on, you realize what really works for you are runners, or moccasins or something completely different. Plus, volunteer work is a wonderful addition to your resume.
By trying out volunteer opportunities you'll be exposed to those who work in the field and may have experienced other sectors of the field. These professionals can often help you determine the sector best for you (or identify if community support work isn't the right job after all) and can help with tips about what schools to look into, which employers are looking for help and may even be willing to provide a reference for future job searches.
Challenges community helpers face
Community support workers are the helpers in the community who work to keep vulnerable people and their loved ones supported. It's not an easy job, but it is incredibly rewarding when it's the right fit – remember that quote from the start of this post? You'll need to love the job for it to be right. In return, you'll receive thanks, appreciation and an outpouring of emotion. Sometimes that emotion can be one of the biggest challenges. The jobs can be physically and emotionally draining for workers and there can be risks involved with those you work with who may have physical and emotional outbursts.
If you love people and want to see them thrive by lending a helping hand, chances are community support work could be right for you. Take you time to learn more and maybe volunteer to find the right fit and launch your new career.