On June 12, 2017, Immigration, Refugees and Citizenship Canada (IRCC) released a new Global Talent Stream that will help Canadian business to fill employment gaps and attract skilled foreign workers.
Our Immigration Consultant Diploma alumni, Douglas Zorrilla, shares key insights into the Global Talent Stream that can help employers and potential immigrants have a better understanding of this new initiative.
Global Skills Strategy
IRCC's indicates that the Global Skills Strategy can help employers get workers faster due to the following factors:
a two-week processing time for 80% of work permit applications;
work permit exemptions for highly-skilled workers on short-term work assignments and for researchers involved in short-duration research projects in Canada; and
a dedicated service channel for companies looking to make large, job-creating investments in Canada.
The Global Talent Stream (GTS) has two categories:
Category A
A high-profile employer that is in need of a unique and specialized talent may be eligible for this category. They need to be referred to the GTS by one of the Employment Social Development Canada's (ESDC) designated referral partners.
It is important to note that foreign workers must meet the following "unique and specialized talent" definition to qualify for this category:
Advanced knowledge of the industry;
Advanced degree in an area of specialization of interest to the employer; and/or
Minimum of five years of experience in the field of specialized experience; and
A highly paid position with a salary of usually $80,000 or more.
The list of designated partners includes the following organizations (as of June 12, 2017):
Atlantic Canada Opportunities Agency
BC Tech Association
Business Development Bank of Canada
Communitech Corporation
Council of Canadian Innovators
Federal Economic Development Agency for Southern Ontario
Global Affairs Canada's Trade Commissioner Service
ICT Manitoba (ICTAM)
Innovation, Science and Economic Development Canada – Accelerated Growth Service
MaRS Discovery District
National Research Council – Industrial Research Assistance Program
Ontario Ministry of Citizenship and Immigration
Ontario Ministry of Economic Development and Growth
VENN Innovation
Category B
Alternatively, employers may hire a highly-skilled foreign worker without a referral from the above-mentioned organizations, provided that the foreign worker is a highly skilled worker in one of the following occupations:
Things to Consider
A mandatory requirement for both categories is for the employer to prepare a Labour Market Benefits Plan (LMBP) rather than a Labour Market Impact Assessment (LMIA).
In addition, foreign national workers will be eligible for priority processing with a target of two-week processing if they submitted their e-application on June 12, 2017 or later and met one of the following criteria:
either they are applying from outside Canada and as part of the International Mobility Program and have an employer-specific job offer in an NOC code 0 or A position (IEC applicants are ineligible);
or they are applying from outside Canada and have been identified within ESDC's Global Talent Stream (regardless of NOC code).
Given that the GTS has been released recently, it remains uncertain how easy it will be to obtain a referral to the GTS from one of the above-listed designated partners. Also, greater compliance will be expected from the employer with the new LMBP, as the employer will need to commit to greater obligations than those established under the LMIA. While this stream is restricted to certain occupations, it will certainly benefit labour shortages in high-tech sectors.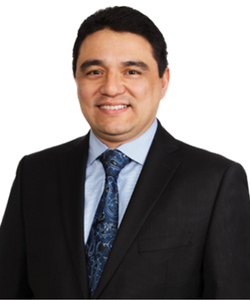 Written by Douglas Zorrilla
Douglas Zorrilla is a foreign-trained lawyer, currently working as a senior paralegal for a national law firm in Vancouver. Douglas is also an RCIC, having worked for a boutique immigration law firm and previously for a large law firm (both located in downtown Vancouver). Douglas is assisting corporate and individuals clients in a variety immigration matters. He is a National Committee on Accreditation (NCA) candidate, working on meeting the requirements for a Certificate of Qualification to seek admission to the Law Society of British Columbia.