Anyone who met Sara Chokre would be impressed and inspired by her go-getter attitude, encouragement and love for people, and cheerful personality. A true lifelong learner, Sara's biggest goal is to make an impact.
Training the Mind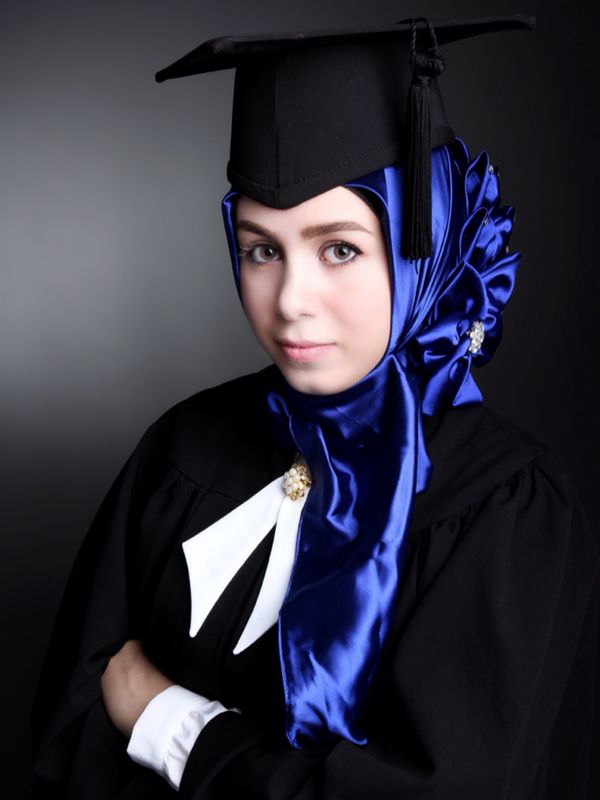 Sara holds a Business Management Diploma and an Accounting Certificate, and she has also completed a degree in immigration law. On top of that, she obtained various certificates for different skills, including certificates in psychology, sociology and nutrition. If that is not impressive enough, Sara also speaks four languages fluently: French (her native language), English, Spanish and Arabic. "I also study Mandarin to help me in the future."
"For me, education is not the learning of facts but the training of the mind. It is the most powerful weapon that you can use to change the world."
"I would like to have diverse knowledge in different relevant fields," shares Sara. "Education helps me advance my career as I learn more about the workforce, business operations and, of course, about the people around me."
When Life Gets Busy
Sara's love for education is so strong that she is continuously looking for more opportunities to learn and grow, even when life gets busy. Sara has recently finished her Immigration Consultant Diploma at Ashton College, and is currently pursuing an online Diploma in Human Resources Management.
The most impressive thing about Sara is her humble personality and positive attitude. A mother of two young children and a full-time employee, Sara is still able to study for her HR diploma and get excellent grades.
"Is it difficult for me? Yes, of course it is," shares Sara. "But I never look at it as a burden. I am making progress with every experience, and I love to learn from everything I do – and then teach it to my children."
Life Goals
Sara has had a variety of work experiences, including training in sales and banking. "I worked in different areas over the last seven years: bookkeeping, accounting, administration, banking and teaching," she says with a smile. "My career has always revolved around helping people: I like trying to understand people's needs and help them solve those issues and problems."
"I want to impact people through what I do. My goal is to help busy professionals like me achieve their dreams."
Right now, Sara wants to grow her own immigration practice. The idea first came to Sara when she was 18. "I was raised in Montreal, Quebec, and is now living in Toronto; but my hometown is actually in the Middle East. I didn't know that my family was from Lebanon until I was 18 years old! That was also the first time I travelled there, right after my grade 12 graduation."
Since her first travel home, Sara grew in her desire to help immigrants in Canada; but she does not simply want to be an immigration consultant or immigration lawyer. "I hope I can help as many people as I can with their immigration journeys, be it assisting them with their documents, answering their questions, giving advice on education and business, or helping them with translation."
"All of my experiences and education can be used to help the people around me. The best reward I can get is seeing people smile and knowing that I did something to help them."
Success and Happiness
When asked to share an advice with other students, Sara tells people to learn to listen. "Listen more than you talk, as being a good listener helps you learn. I've noticed that I grow the most when I have knowledgeable and successful people around me. I like to surround myself with people like that and listen to them. That's one of the keys to success!"
When speaking about success, Sara reminds us to think about the journey as much as about the end results.
"Success is not the key to happiness. Happiness is the key to success. If you love what you are doing, you will be successful," Sara quotes Albert Schweitzer. "That is why I find inspiration in everything I do."
And we definitely find inspiration is Sara's attitude and dedication.