Life is, if anything, filled with uncertainty. We start in one place and end up in another that is not even close to what we initially expected. This can present a challenge when a student sets out to earn a certificate, diploma or degree in a post-secondary education program. What if life changes and they have to move, rely on a different form of transportation or need a different style of education?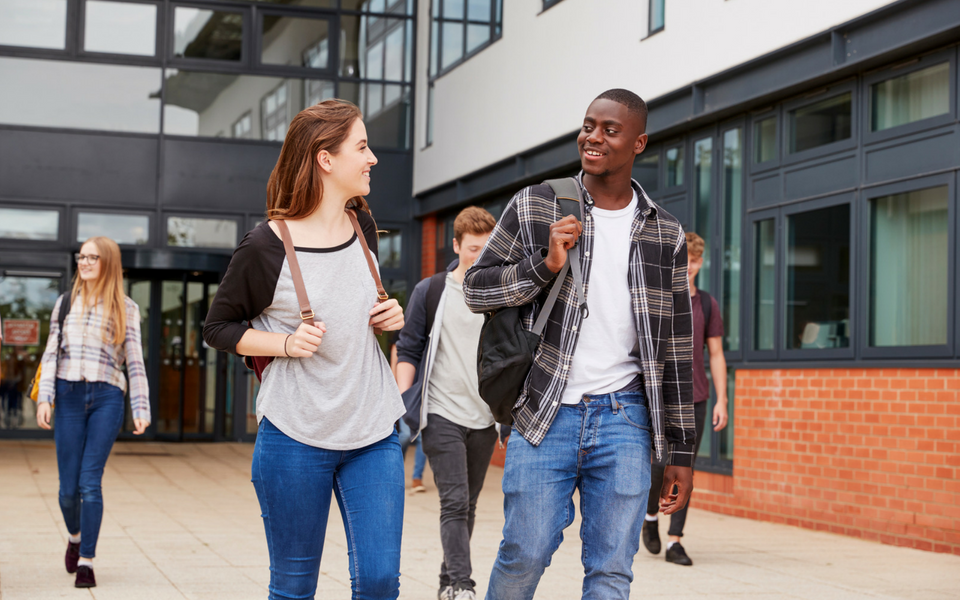 Fortunately, the majority of post-secondary schools understand life can be uncertain and they offer the ability to transfer education and credits from one post-secondary institution to another. To help guide students in the process there is the BC Transfer Guide at bctransferguide.ca, The Canadian Information Centre for International Credentials (CICIC) at cicic.ca and a number of other credit transfer information sources you can turn to in order to find out how the idea of transferring may work for your unique situation.
Prior to 2002, transferring from one post-secondary school in Canada to another wasn't exactly easy. Not even close. With a number of schools, provinces and territories each doing their own thing, a student wouldn't know what their options were without connecting with the institution they wanted to transfer to. Fortunately, a statement (the Ministerial Statement on Credit Transfer in Canada) on credit transfers was adopted by provincial and territorial education ministers in 2002 to help improve the transfer system and set a standard guideline.
Course transfers are exactly what the name implies. It's where one educational institution recognizes the similarities of their program or courses to another educational institution's program or courses. By looking at the similarities, schools may agree to transfer the course accomplishments and education status of a student. This may also be known as course equivalency or course articulation depending upon the courses, program, school and common standards applied to the courses. Ultimately, the goal of educational institutions involved in this process is to ensure a student doesn't have to retake the same course work that they have already completed.
It's a way to give students more flexibility in their studies allowing for more options than through the direct admissions route.
Understanding College Course and other Post-secondary Course Transfers
The first thing to understand is that having a prior amount of education does not guarantee admission into another educational institution. When transferring colleges, universities or other schools, a student may be eligible for the school they want to transfer into, but that school must determine if there is room for the potential student in the program they want and if they are a fit for the courses.
Secondly, it's up to the student to initiate the process and contact the schools involved. Unlike public (and most private) secondary schools, the transfer isn't necessarily a matter of completing standardized forms, stopping at one school and starting at another. There is more that needs to be done in the process of a post-secondary transfer.
Credit Transfer in Canada
For those students looking to transfer to another province or territory, it may be advisable to start with the Association of Registrars of Universities and Colleges of Canada to determine initial steps. If your current school is in Western Canada and you'll be staying in Western Canada, you can contact the Western Canadian Association of Registrars of the Universities and Colleges of Canada about your college course transfer. If your current school is in Atlantic Canada and you'll be staying in Atlantic Canada you can discuss college transfers with Atlantic Association of Registrars and Admissions Officers.
If you're in BC and plan to stay in BC, the BC Transfer Guide (as noted above) is an excellent resource. As noted on this website, education open to the possibility of transfer includes:
Individual courses: all courses listed in the BC Transfer Guide (unless otherwise noted), Adult Basic Education courses, Advanced Placement and International Baccalaureate courses (subject to minimum grades)
Completed programs: An Associate Degree guarantees 60 transfer credits (2 years) towards an Arts or Science degree, Many diplomas receive block transfer of one or two years credit towards a specific degree program
Other courses: those that have not yet been assessed for transfer credit and those outside of BC – these cases will potentially require extra information in order to determine if a transfer is possible. This will require direct contact with the education institution you wish to transfer to in the earliest stages of the process.
Obviously a course that you failed won't transfer for credit, nor will one where you didn't get a high enough grade. There is also a time limitation on transfers, so if the course you took was too long ago to be relevant, you won't receive the credits for it. There are a variety of reasons a post-secondary institution may deny your transfer request, so definitely do the administrative work to get to know more.
First Steps
Check the BC Transfer Guide to see if your courses are transferable

Apply to the institution you wish to transfer to.
Review admission guidelines to know the minimum number of transferable credits required (usually 24 or higher) and grades required (usually a minimum of a C, 60% or 2.0 average). Have your current institution send your transcripts to the school you want to transfer to.
Not all educational institutions manage the transfer process the same so it's best to reach out in these early steps to learn what the process is for the school you want to be admitted to. Depending upon the program you want to be admitted into or the school's own policies, there may be additional paperwork required, so get to know this upfront.
Even if you are transferring from within or outside of BC, the first steps are still the same. Start with applying to the school you wish to transfer into and have your transcripts ready along with the questions you may have about the transfer.
Transferring is a great way to take advantage of various opportunities in the post-secondary school environment. Students can start at one school to begin their education journey and end at another. It's all about what best meets your needs at the time and as we know, life changes. It's good to have options in education that can help you move along with those changes.