Not every career that may appeal is easy to get into. Consider doctors or lawyers. Not only might the volume of schooling required feel daunting, but getting started in the career after graduation can be a challenge as well, what with setting up a practice, finding the right firm and becoming established in both a community and the professional community.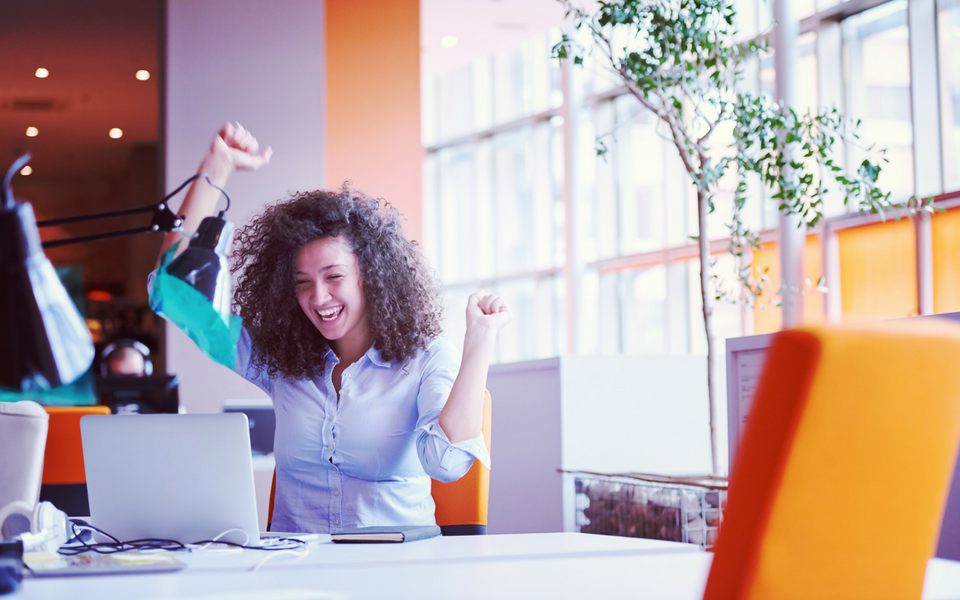 There are a number of careers that are incredibly rewarding, don't have an excessive amount of educational requirements and are easy to get into. We've chosen our favourite five and depending upon your interests and skills, one may become your favourite too.
Sales
For those who excel in chatting to others and helping to solve their problems, sales is a career with a high potential for income, yet generally has no specific educational requirements. However, for those who want to rise to the top of the hiring pool (and the top of the sales team), a number of sales and marketing-specific courses exist.
Even in the realm of economic uncertainty, sales positions continue to be relatively insulated from downsizing due to a company's needs to sell product to remain viable. However, during economic challenges, pressures in this role will increase, but as a rule, companies reward top sellers well so those who like the environment, this could be an ideal position.
Know what kind of sales position is right before applying for "just anything" because there are varying degrees of selling involved when it comes to a more cold-call based job versus an inside sales role. Those in the pharmaceutical industry, advertising sales, vehicles and other sectors are likely to have greater demands to perform and make great strides quickly. Entry level positions in sales are often great training ground for someone who wants to learn the industry and get tips and tricks to help them succeed as they advance through their career.
Medical Office Assistant
The role of medical office assistant is ideal for those who want to work in the healthcare field helping others, but don't want the educational or professional requirements of a doctor or nurse. Education is usually a requirement for those becoming a medical office assistant, but these courses tend to be fairly short in nature – a few months is standard including a practicum component.
Once a medical office assistant course is completed, the job opportunities in the field are quite diverse including working in a hospital, clinic or physician's office, providing care in nursing homes or community centres, working as a medical clerk, transcriptionist or even taking the role to a more administrative aspect by working in the insurance/governmental realm with medical billing.
These types of roles require someone with a passion for helping others, solid communication skills and attention to details. For those who are the right fit, it can be an incredibly rewarding career without much time to get up to speed when a medical office assistant course has included working with modern systems and procedures.
Real Estate Agent
Helping others find a new home they can live in happily and comfortably is a fulfilling profession for many individuals. While being a real estate agent doesn't require years of training, it does have some educational requirements as well as being a very competitive business environment. Those successful in real estate will often have the same attributes as those who excel in the profession of sales as ultimately, a realtor is selling properties to their clients and/or for their clients.
Expect to invest between three months to a year of your time to complete the self-paced licensing course and exam to become licensed. There may also be some time invested in finding the right brokerage (firm) to work for or to set up your own. Obviously, while this takes time, it's certainly less than that of careers like lawyers.
If you like working with people, enjoy sales and want to help individuals find the right home, you're likely to enjoy being a realtor.
Dental Assistant
Like a medical office assistant, those who like the idea of working in the dental profession but don't want the education and establishment requirements of a dentist, the role of dental assistant is often an ideal choice. Completion of a certified dental assistant course isn't always a job requirement, but more and more, dental offices do expect applicants to have the education and training behind them.
Those interested in the field can expect to spend several months in a certified dental assistant course which will generally include a practicum. Also similarly to the medical office assistant role, a solid educational background will allow someone new to the field begin to contribute to a dental practice immediately due to the education on new tools and systems.
Dental assistants work hands-on with dentists, often working in tandem with them during patient procedures. They will also find themselves generally interacting with other team members throughout their day so the ability to work well with others, take direction and establish good relationships are important skills for this role.
Website Developer
There are many in the website development world that have made this career look easy – those who built software companies and programs as a hobby for fun. For the right person, it still can be easy, but the majority of those who enjoy working with coding and development still need additional training. Universities offer web programmer courses, but there are also other courses from colleges or IT-specific training institutions that can be quicker and potentially more in-depth, giving the student a leg-up in the competitive job market.
In the workplace, website developers can expect to spend weeks, months and longer working on just one project in environments that range from fun and funky to modern and industrial. In general, it's the work that counts in the web development industry. These individuals go to work in jeans and T-shirts, listen to their favourite music while working and often have a supply of energy drinks available in the company kitchen.
For those who love the world of IT, creating new things and being deep into the "inner-workings" of websites and programs, a programmer may be the right fit.
If you're looking for a new career that is easy to get into and doesn't require a lot of training, positions for sales, medical office assistant, realtor, dental assistant and website developer are just a few. The earning potential varies, but this is always less important than finding the right career to fit your passion.