Once you've decided to immigrate to Canada and have begun the process, you will need to take a language proficiency test as part of your application. Immigration, Refugees and Citizenship Canada (IRCC) officially accepts only two tests: the IELTS or the CELPIP test. Both are English language tests (one of Canada's two official languages, the other is French) and will result in a score that determines if your language skills are at a level sufficient to immigrate to Canada. Test scores fall into various bands or levels, and certain bands are required for certain immigration streams.
In this post, we'll talk about CELPIP preparation and how to be ready for the four components in the CELPIP General test (for permanent residency in Canada), and the CELPIP LS test (for those applying for Canadian citizenship): listening, reading, writing and speaking. Before beginning your preparation, visit the official site at celpip.ca for more information about CELPIP study material. On the site, you'll find a variety of free and paid resources that can assist with your CELPIP preparation. Be wary of other companies that offer CELPIP study material as they may not be up to date with the current test.
You might also want to consider taking an online or in-person CELPIP preparation course. It will help you get familiar and comfortable with the format of the test. The personalized instruction, workbooks, and take-home study materials will make you more confident in taking the test.
We've listed below some of the best ways for you to practice, broken down by individual test components. Overall the test is about three hours long, and each component has one practice question at the start.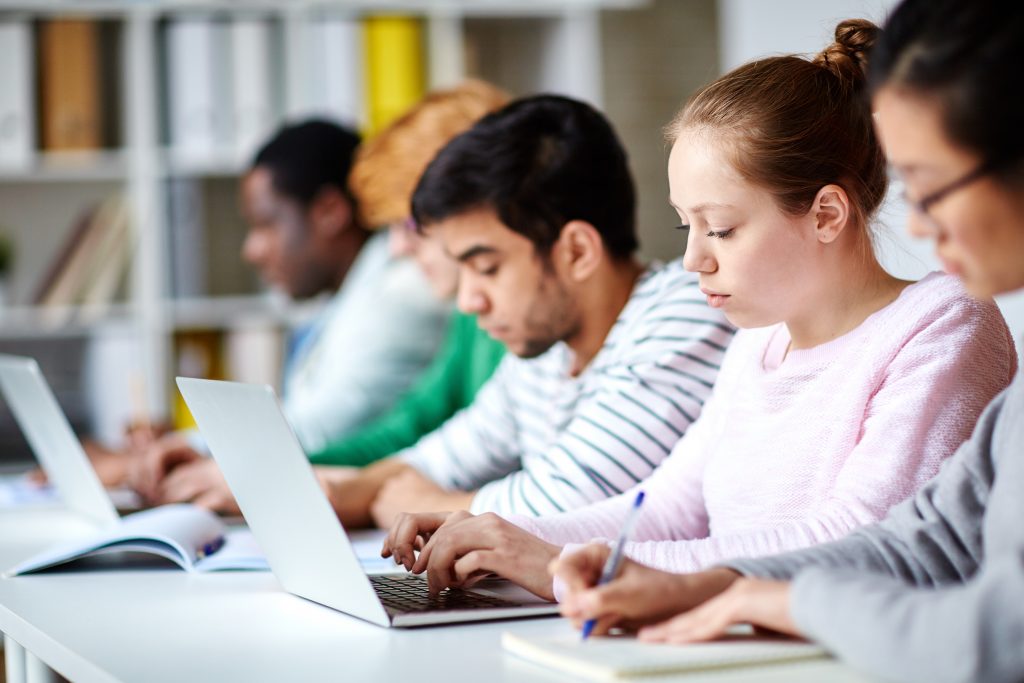 Listening
The listening section of the test is 47 to 55 minutes and involves listening to a variety of spoken snippets from daily conversation to news reports, discussions and other recordings. Note that every segment is not followed by questions.
Ways to prepare for the listening portion of the test:
– Visit a coffee shop or restaurant with a friend who has good communication skills in English. Have your friend tell you two or three stories about their life, or talk about any recent news. When they are done, have them ask you questions from different parts of each monologue (varying the order of the information) to test your ability to understand what they said.
– Watch online news reports and listen to podcasts in English. Have someone ask you questions about those recordings to test your ability to retain the information and understand what was being said.
– Listen to a diverse range of conversations and reports as well as those from people with different accents or speech volumes.
Reading
The reading section of the test is 55 to 60 minutes long and includes reading correspondence, reading for information and other types of reading. Like the listening component, not all the segments will be followed by questions. Some will be used in the other components of the test.
Create your own CELPIP study material for the reading component of the test:
– Have a friend share his non-confidential emails written in English, or letters or documents. Once you've had a chance to read them over, have your friend ask questions from each of the documents.
– Read in English often. Read everything you find: fiction or non-fiction, news, magazines, or blog posts, and so on. Doing so often will advance your English reading skills and help you improve your speed and comprehension.
– Look up words you don't understand. Have an English dictionary handy, or keep one open on your computer or phone when you read so that you can look up words you don't understand. Learning the meaning of words while you are reading the sentence helps with context and improves long-term retention and use of the word.
Writing
The writing section of the test is 53 to 60 minutes long and includes writing an email as well as responding to questions. These questions may include information from the listening and reading sections.
Ways to improve your English writing skills include:
– After reading or listening, spend several minutes writing what you learned. Try to capture the main point and any supporting points. Then check for accuracy.
– Keep reading and writing. Reading well-written books and articles will improve your writing skills by allowing you to see word usage, sentence structure and other details. Practicing writing will give you confidence in your writing skills, especially as your CELPIP test day approaches.
Speaking
The speaking section of the test is 15 to 20 minutes long and includes describing a scene, expressing opinions, talking about personal experience and other forms of speaking in English.
Create your own study material for the speaking component of the test:
– Have regular conversations in English with people around you.
– Listen to the information in the listening section of your CELPIP preparation (from above) and relay the points that you learned by speaking out loud in English. Practice this with the reading materials as well by speaking the main points of what you read.
– Listen to and watch a range of English-speaking recordings and pay close attention to the way words are pronounced and sentences are structured.
– Read aloud from English reading materials.
Your CELPIP test is an important aspect of your immigration process. Take your time to create some of your own CELPIP study material, take a course, or purchase materials online to enhance your English listening, reading, writing and speaking skills. Good luck and don't forget to share this blog on your social media channels (copy and paste the link from the browser window).