No one needs to tell you how important providing bookkeeping services is. Not only are you responsible for keeping your clients' financial accounting in order, but if you're self-employed (as many bookkeepers are) you're also responsible for taking care of your own bookkeeping business from all perspectives. While bookkeepers enjoy the freedom of being self-employed and doing what they love, they, like all self-employed business people, need to make time to take a look at the market and consider trends and changes to ensure they are doing the right things to continue their business growth.
To move past the bookkeeping basics, you'll want to regularly review your education, consider networking, explore small business accounting software tools and make general skill improvements to move your bookkeeping jobs from the everyday to awesome.
Continuing education
Many bookkeepers started their business with minimal formal education. Perhaps they took a couple of courses and/or worked for an accountant in accounting firms, or maybe they simply ran the books for a few businesses they had connections with. These are all excellent ways to start with a minimal investment, but it may be time to learn a few new things to make that day-to-day work even easier and more efficient.
There are a number of bookkeeping programs available through post-secondary education institutions with great track records. If you are considering taking a program, look to a school that is accredited by the Canadian Bookkeepers Association (CBA) so that upon graduation, you can apply for membership with the CBA and become a Registered Professional Bookkeeper. It's not a mandatory designation of course, but it certainly will appeal to existing and prospective clients.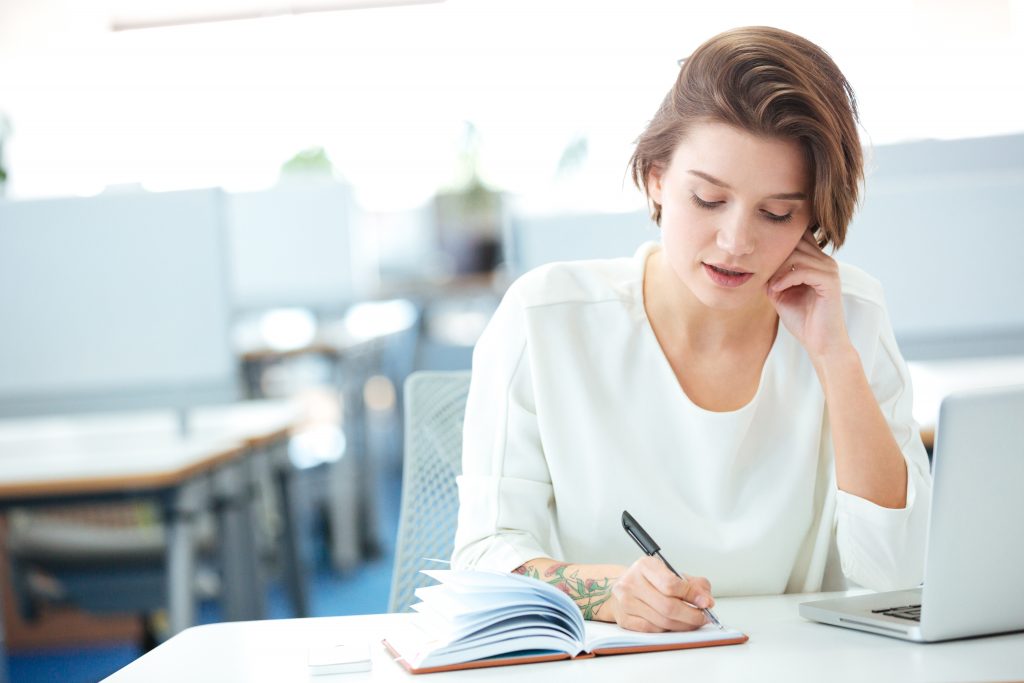 For those already running their own business, a bookkeeping course must have flexibility to allow for the continued operation while learning. Look for an educational partner that provides the flexibility you need. This could be options for part-time and full-time learning as well as in-person and online sessions. Another essential element is looking at the courses themselves. Those who have been doing bookkeeping for a while may not need the financial accounting courses as much, but perhaps there is a need for a greater understanding of taxation and recent changes. There may be a desire to get to know computerized bookkeeping and learning about the most popular management accounting programs available. Perhaps you've not been involved in the payroll side of things for your clients in the past, so learning payroll administration may be a natural addition to grow your business and usefulness to your clients.
Bookkeeping programs should also be reviewed for the faculty teaching them. This is a point that can't be understated. While a school may have great credentials and a superb track record, without instructors who can teach the curriculum in a way that can be absorbed and understood, the expense of education may be a waste. Look for faculty members who have been exposed to multiple industries in a bookkeeping or accounting capacity, those who may have been business owners and those with experience teaching not only accounting basics, but also accounting software.
Look to Software to Make BookKeeping Easier
Accounting software has been around for a number of years, yet some bookkeepers become so ingrained in the system they've been using, they don't consider if there are other options to make their work (and client lives) easier. Changing from one system to another can certainly be challenging, but by taking training, the transition will be much more fluid and will quickly become second nature. This approach almost always beats out the "intention" of changing the software and a plan to review it in your spare time, because this generally never happens! With training behind you, you are much more likely to grow excited about using the new tools and make the switch with the power of your new education boosting you.
Quickbooks is definitely one of the most popular bookkeeping programs and is worth looking into – or considering upgrading to a more recent version if you're running an old version. The great thing about Quickbooks is that because it is so widely used, there are plenty of education options to learn the best ways to use it and find tips and tricks within the software you may never have heard about.
Other programs worth looking into include Zoho (simple, ideal for micro-sized businesses), Fresh Books (great invoicing tools within it), Wave (free software) and all offer free trials.
Networking Expands Your Reach
Many in the accounting world don't like networking. It's sweat-inducing to consider standing in a crowd, hoping to find someone to talk to. But, the benefits outweigh the pain if it's done right. Don't go to a networking function looking for work. Instead, go with the intent of finding people you like, share common beliefs with and think you can share with. You may find help with a business challenge you've been facing, you may find accountability partners and there may even be someone who knows someone who could use your services.
Constant Improvement
Taking stock of our skills and continuing to upgrade them can feel daunting. There may be many things you'd like to improve and this knowledge can leave you frozen in overwhelm. Pick the top five areas you'd like to grow in and choose one to focus on a month. For example, perhaps you've fallen off on staying in touch with past or periodical clients. For one month, build a plan to stay in touch with those people and make the first contact. Schedule future contacts so that they don't become time consuming, but are easy to do in 10 minutes at intervals that seem right to you.
Maybe you have new ideas about how to change and improve something for a client but aren't quite sure if it will work. Suggest an "improvement" meeting to your client and brainstorm if the approach is of interest and will deliver the benefits you're anticipating.
Position yourself as a specialist in certain markets. While you may feel being a bookkeeping generalist gives you the broadest pool of clients, consider what those clients want. A small construction firm is most likely to want a bookkeeper with construction experience while someone in the arts wants someone who understands accounting in the field. Choose the niche that you love and become the "go to" person for everyone in the field.
Bookkeeping is an area where constant improvement can make the difference between a stagnant business and one that grows and thrives. Take some time to source out options and make the changes sure to deliver.