Many people choose a job because they want to make a difference in the world. Perhaps one of the most fulfilling jobs that helps make a difference is that of a special education assistant.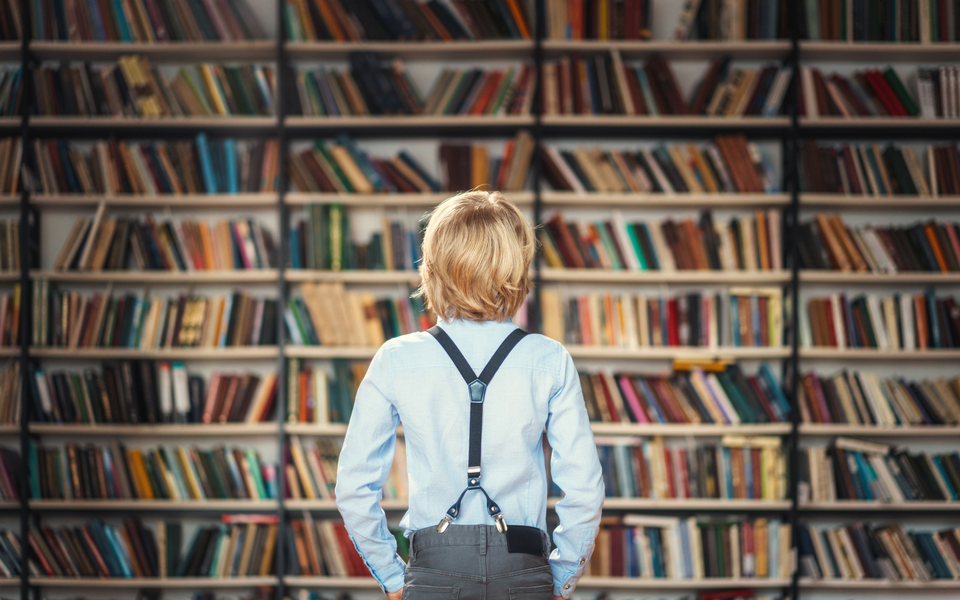 Special education assistants work with children, youth and adult students who have been identified as having special needs. This can include learning disabilities (auditory processing disorder, dyslexia, visual perceptual/visual motor deficit, etc.), communication disorders (those that affect speech and those that affect language), emotional and behavioural disorders (ADD, ADHD, etc.), developmental disabilities (autism spectrum disorders, Down syndrome, cerebral palsy, etc.) and physical disabilities (muscular dystrophy, spinal bifida, etc.).
The work can be challenging, but the rewards are immense when a special education assistant is able to see a student take a step forward in their progress. Forward momentum is generally easy to identify because special education tends to focus on students on a one-on-one basis taking into account an individual's skills, challenges and needs. This is where the rewards are significant for a special education assistant – when those skills, challenges and needs come together to create success, it's something the student and the assistant can celebrate and bond over while looking forward to the next positive step forward.
The specific roles available to someone in the special education field are diverse and include areas like: home support, private schools, public schools, respite care, tutoring, preschool, behavioural assistance, developmental programs and more.
Special education is a provincial concern
In Canada, all education falls under the control of individual provinces and territories. In B.C., the official policy statement of the Ministry of Education is that "all students with special needs should have equitable access to learning opportunities for achievement, and the pursuit of excellence in all aspects of their education programs." What does this mean? Essentially, it means that all students with special needs will have access to the learning opportunities that fit their attainable goals. A special education assistant works to help these students meet their goals. Students are also seen as "fully-participating members of the community of learners" according to the province.
While some students will be integrated into classrooms with those who are not special education students, others' needs may not be met in this way, but the province assures all students a meaningful experience that involves other students.
Qualifications of a special education assistant
Not only do special education assistants work with students, they also work in classrooms with teachers and/or special education teachers. Generally, a special education assistant will be assigned to a specific classroom and become part of that class team. This can mean working with one student or multiple students within the course of the day while also supporting the teacher.
Being a special education assistant takes patience, compassion, a belief in the inclusivity of special education students, flexibility, ability to adapt to changing situations and a calm demeanor. Assistants must have an interest in working within a school's academic, social, recreational and leisure programs and curriculums, which obviously will vary depending upon the nature of the school or classroom's student body and vision. There is also a need to assist with learning development, and life skills development within a school's educational parameters.
While some roles will only require a high school diploma, others are looking for a more specific education – that of the special education assistant program offered through a post-secondary school. Ideally, those looking into a special education assistant program in B.C. will want to find a school that includes an in-field practicum. Because the field of special education is so diverse, this aspect of the education is essential in order to take learned concepts into practical application while also helping to determine which part of the field is the best fit.
Most of all, to be a successful special education assistant, an individual must firmly believe that everyone has the right to learn, to belong and to be part of an inclusive community. Sometimes special education assistants are a student's greatest advocate for the ensuring things that deliver a richer life are offered. Because of this, assistants can also expect to interact with a student's family members on a regular basis depending upon the level of involvement the family seeks to have in the educational process and needs of the student.
Demand for special education assistants is growing
According to Inclusion BC, the number of special education assistants have increased dramatically over the past 15 years with 1,630 in the province in 1990 and more than 7,150 by the 2004 to 2005 school year. This only includes those special education assistants working in the B.C. school system, so obviously the number of jobs in the entire field of special education assistants is significantly higher.
The demand for special education assistants is growing for a wide range of reasons. Part of it is the push by families and other advocates of those with special needs for inclusivity. Consider the fact that in 2014, one in 68 children have been diagnosed with Autism Spectrum Disorder. Between 2,000 and 3,000 children (age 19 and younger) have been diagnosed with cerebral palsy in B.C. An estimated one in five people have challenges with dyslexia. Each individual has the right to an inclusive education in the province of B.C.
Another cause for the growth in special education assistant roles is that caregivers need support and special skills to help with the learning goals of a special needs student. While some family members may feel they can take on the role of special needs educator, most recognize the special skills and education required to help the student. Not to mention the fact that involving a special education assistant in the student's life helps open the student up to a greater circle of people to trust and rely on.
The requirements of a special education assistant are great and not everyone is cut from the right kind of cloth for the job, but for those who have a desire to work with special needs students and see their own unique advances as they learn, the rewards can be incredibly fulfilling.