Suzie Xue immigrated to Canada for a better future, and decided to use her experiences to help other immigrants on their path to success. A former educator, Suzie had to embark on another learning journey, this time learning how to run her own business.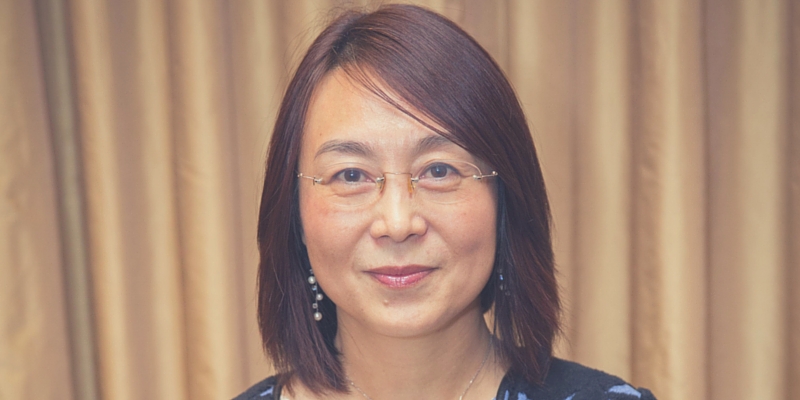 Starting Out in Her Career
Suzie immigrated to Canada in 2011 as a Federal Skilled Worker. She first landed in Ottawa, but found it hard to settle in Ontario. After almost a year, Suzie decided to move to Saskatchewan.
"I immigrated to Canada for my son," shares Suzie. "I wanted him to have a better future in a country with more opportunities."
Suzie has a Master's of Education Management degree from China, and she has worked in the education field for over 15 years. "I've had a variety of experience in education: teaching, curriculum design, research, administration – I had done it all. When I arrived in Canada, I realized that I needed to start over, so I decided to pursue a new career path."
Suzie's experiences attracted her to the immigration field. "I needed a job, so I was looking for an area where my experiences would be useful," says Suzie. "I was reluctant to pursue immigration consulting at first – I thought immigration consultants didn't have a good reputation. But I quickly realized there was a high demand for immigration services."
"Immigration law is very complex, and many regulations change quite quickly. The clients are always looking for more information and advice on immigration matters, and we really need specialists who can provide that."
"After I understood that, I decided to take on the role of the immigration consultant to help other immigrants find their way to a successful future."
Pleasant Surprise: Lilian To Bursary
Suzie got a job helping with the immigration files while taking the Immigration Consultant Diploma program to advance her career.
"For new immigrants, going back to school helps us integrate and gives us Canadian experience, so I wanted to seize every educational opportunity available to me. The fact that the programs were offered online was the icing on the cake, because I live in rural Saskatchewan and work-part time, so I needed a flexible format."
"Ashton's online programs allowed me to communicate with my instructors and classmates online, and helped me manage my time and keep my schedule flexible. It was a very beneficial experience for me and my clients," says Suzie. "And I was able to apply my knowledge to my work right away."
As Suzie began her studies, she received surprising news. "I have won the Lilian To Bursary for a full scholarship at Ashton College!" she shares with enthusiasm. "I was not expecting it at all. I already paid my tuition for the IMCD program by the time I received the news, so I thought about other programs I could use the bursary for."
This was when Suzie realized that her surprising reward can be used to advance her future. "I decided to use the bursary towards the HR Management program. Immigration is such a large field, but it has a lot of opportunities for career growth. I've realized that once I became certified, I could start my own practice."
"I've never run a company before," says Suzie. "So I thought that if I wanted to run my own business, I would need to learn more about the HR field and HR-related concepts."
Tremendous Value of Education
As a former educator, Suzie truly understood the value behind her studies. "It took a lot of time and energy for me to study and work at the same time," shares Suzie. "But I knew it was important."
Although Suzie was already working in the field, it took her a bit longer to become a Regulated Canadian Immigration Consultant. "I decided to finish both of my programs before branching out on my own," shares Suzie. "By the time I was done, I felt like I needed a recap before the ICCRC exam."
Suzie enrolled into the ICCRC Prep program online. "I really enjoyed the program," shares Suzie. "We went through so much information within a few days – it was a great summary for the exam!"
"After I successfully passed my ICCRC exam, I knew it was time to work independently as an Immigration consultant. I obtained invaluable knowledge during my studies, and it will definitely help me in the future."
In Business for Herself
"Being in business for myself is a great experience, especially since as a mother I want to be able to have more flexibility and freedom in balancing family life and work."
Currently, Suzie is a solo entrepreneur in her own immigration firm, Anchor International Immigration & Education Services. "I haven't hired anyone yet, because I wanted to learn through experience as well," says Suzie. "But I may look into expansion soon, and I am happy that I have the experience and knowledge to ensure that my company continues to provide the best service for my clients."
Suzie mostly works with entrepreneurs and oversea agencies, helping them with analysis, assessment and extra information on different applications. She also works directly with individual clients, both in Canada and abroad.
"My goal is to help people as much as I can, and I feel most rewarded when my clients are satisfied and can fulfill their goal to immigrate here."
"Ashton College has definitely helped me gain the knowledge and skills to become successful. I am excited to grow my business in the years to come!"
ICCRC Exam Prep Course
Ashton's ICCRC Exam Prep course has helped numerous individuals prepare for the ICCRC Full Skills exam.