Nevena Djuricic is the Executive Director of New West Immigration Services, and an instructor in Ashton's Immigration Consultant Diploma program.
Coming from a law background, Nevena had to start her career path in Canada from scratch, but she never regretted her decision to immigrate. Her strength, perseverance and positive attitude are an inspiration to many, and we are excited to share her story.
Coming to Canada
Nevena was born in former Yugoslavia, where she completed her undergraduate degree and legal training. After years of practice in the field, she was appointed as a District Judge and worked in the municipal court for over six years.
"I really enjoyed my job at the time," she shares with a smile. "But as my country became unstable and the violence increased, my husband and I decided it was time to start over in a new place."
Nevena never thought that she would have to leave her country. "Some of my friends always dreamed of moving somewhere and exploring the world, particularly the Western countries… But that was never really my desire. I mean, travelling – yes, but not moving. It was a very interesting experience."
When choosing where to go, Nevena and her husband had complete freedom. "We could go to Australia, USA, New Zealand or any European country, but we decided to come to Canada for what it stood for in the global community."
"It was the peace-keeping identity and the well-built Canadian government that attracted my husband and I to Canada."
"We chose Vancouver simply because my husband liked hang gliding," she adds. "We saw a picture of a hang glider jumping from Grouse Mountain when looking through a photo book about Canada – and the choice was made."
After immigrating to Canada, Nevena decided to pursue a career as an Immigration Consultant. Now, Nevena has more than 20 years of experience in the immigration field.
Immigration Journey
Nevena and her husband immigrated to Canada in 1993 as skilled workers. "The Canadian government offered us the chance to switch to the refugee program, but I didn't know much about it at the time, and was afraid that my husband and I would be sent home after the situation in Yugoslavia became more stable. Now I understand this would not have happened, but that was my journey, so I don't regret it."
As an immigrant, Nevena went through three stages. "First, I experienced the 'honeymoon stage'; I loved everything, enjoyed the weather, looked forward to exploring and learning more about my new home. The second stage was when reality struck. Nothing was familiar to me, and everything seemed so different from how it was back home. I also realized I was not a tourist: I had to work, but lacked Canadian experience."
After just over two years in the country, Nevena became accustomed to her new life in Canada, and moved to the final stage – acceptance.
"I've been in Canada for more than 20 years now, and am proud to call Canada home. Although in a way I will always be connected to my home country through relatives, friends and memories."
Choosing Immigration Consulting
"I've always been fascinated with the law," shares Nevena. "Unfortunately, since the legal system in Canada was different from the system back home, practicing law would require starting from scratch, with several years in school."
Nevena started looking into Immigration Consulting, an area where she could apply her legal knowledge without having to take another law degree. "Interestingly, people from back home who knew me from the past started calling me and asking me for immigration advice. This motivated me to learn more and sparked my desire to pursue this career."
"I went through the immigration process myself: I know how difficult it can be, and I really want to help new immigrants succeed."
The final determination was Nevena's sister. "My sister was a highly trained doctor, but her application to immigrate to Canada was refused. I started looking more into law and immigration to help her re-apply, and with my advice she succeeded. This was when I realized that I have an opportunity to make a difference in people's lives."
At the time Nevena started practicing, there was no licensing required to be an Immigration Consultant. "You could just print out the business card and say you were an expert. However, I knew that I'd need the knowledge and education to give advice to people." Full of determination, Nevena took an Immigration Practitioner Certificate program. "After graduating, I opened my own consulting firm, New West Immigration Services, where I've been practicing ever since."
Currently, Nevena works in all aspects of immigration except refugee claims. "Refugee claims are too emotional for me – maybe because I was in a similar situation myself. When I listen to the stories, I get too engaged in them, and it affects me on the emotional level. To be a professional, you have to separate your emotions from your client's case to properly advise them."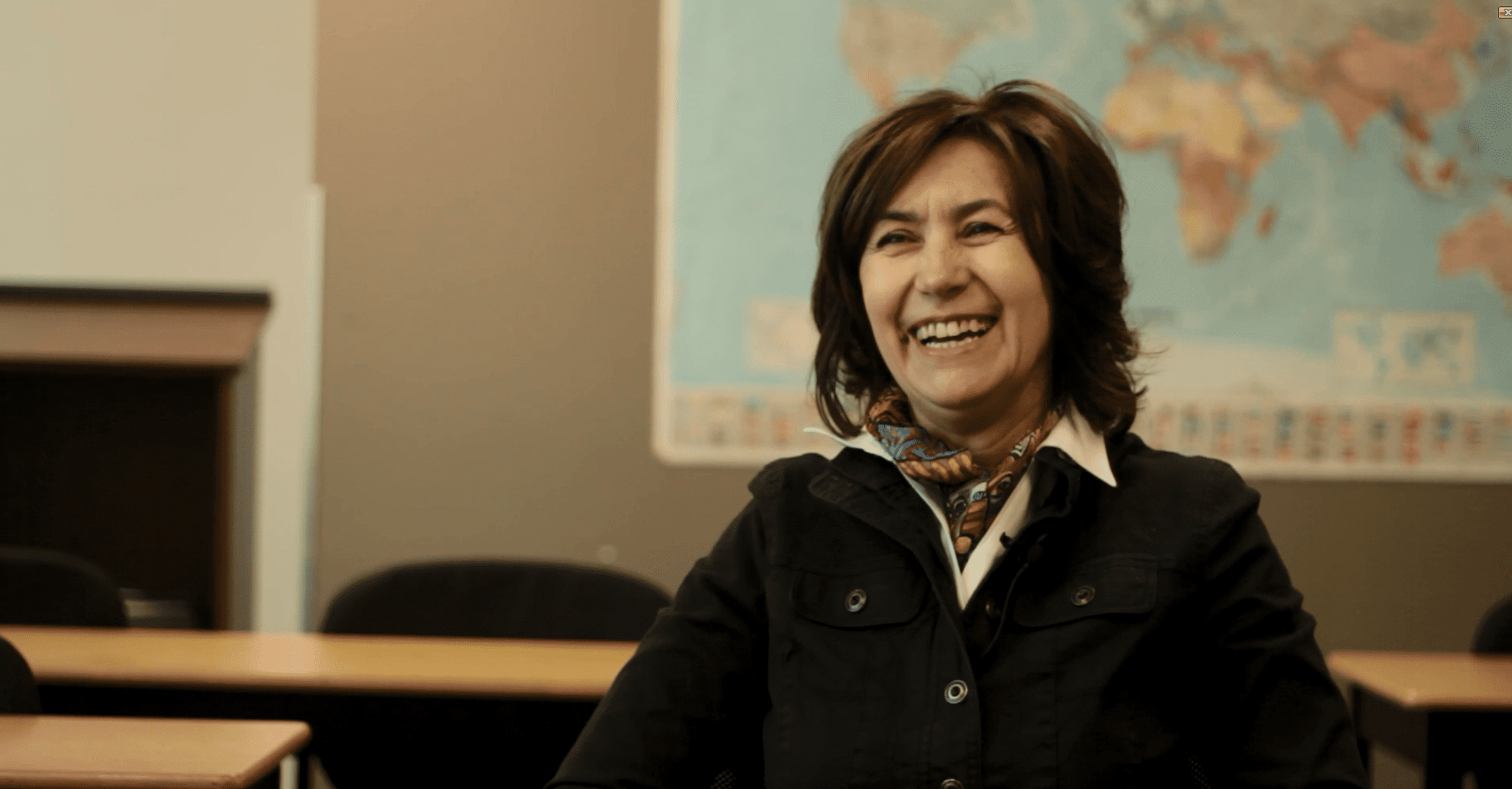 Advice to Immigration Consultants
"In any career path that you choose, you have to be passionate about what you do," Nevena shares with conviction. "There is potential to make money in Immigration Consulting, but it can be a quite stressful profession if you are not passionate about helping people."
Nevena also emphasizes the importance of communication skills. "This is especially important because you are often dealing with clients who come from a different culture. One must be sensitive and open to different opinions, different cultures and different perspectives."
Nevena also stresses the importance of a lifelong learning attitude. "Once you graduate, that doesn't mean that it is the end of the learning process. Sometimes students ask me, from which pages of the materials should they study from? And I always ask them back – 'What do you mean?' Your client will not come from a page: you have to know everything, especially if you don't have a legal background."
"You need to get to the point where you understand the law, so prepare yourself for a lifelong learning process."