Sheri Gulston is a Certified Professional Bookkeeper at Ashton College.
Sheri has been working in the bookkeeping field for over 25 years, and she has had experience working in a variety of different organizations and companies. We have met with Sheri to find out more about her career journey as a Bookkeeper.
How did you get into the industry?
During my high school years, I was not certain about pursuing bookkeeping, but I knew I would be good at it. The truth is, I started with accounting and bookkeeping tools early on, when I was a little kid. I remember my mom used to bring work home with her, and I would help her out – that was probably my first exposure.
I decided to take accounting courses after high school, and after graduating, my very first full-time job was doing payroll: I was working at a company with about 500 employees that I was doing weekly payroll for. I was enjoying it, so I also continued accounting courses in college.
As I continued to learn, I advanced through different positions and doing more accounting work: I went from doing accounts payable, to payroll, to receivable – I basically went through all the positions. Gradually, I also started backing up the accountant when she was on vacation.
Throughout my career, I have also done temporary work, which I really enjoyed, as it gave me an opportunity to see how many different companies work. I got much of my experience and knowledge from working in the field. At the same time, I knew that education was essential to be successful in accounting and bookkeeping, so I also obtained the Bookkeeping certification, even though it is not currently mandatory in Canada.
Currently, I work at Ashton College, where I do all the bookkeeping work – which is what I like, since I enjoy having a variety in what I do.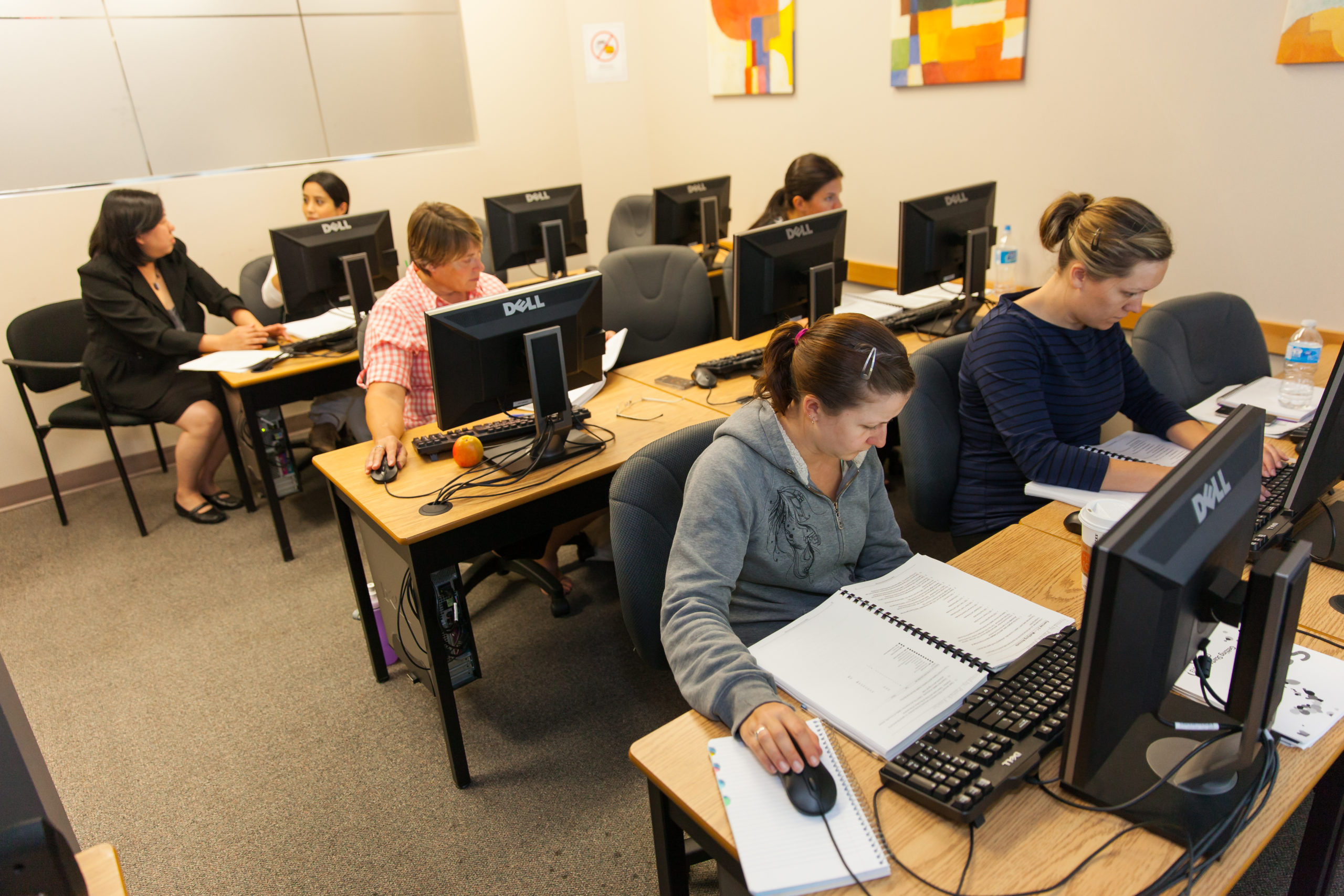 What do you enjoy the most about bookkeeping?
What I enjoy the most is making things balance. I also like the fact that bookkeeping can often have a lot of detective work to it. Bookkeepers can show you where the things are going wrong, where you are or are not making money, whether you're spending too much in some areas and where you need to cut back, among many other interpretations. They also help a lot with the financial planning for the future of the company.
Of course, there is a lot of data entry and processing in bookkeeping, but what I enjoy is analysing the numbers and looking at what they mean to the company: decoding what the numbers are telling you.
What are some of the skills that bookkeepers need?
I believe that you definitely need to be detail-oriented, even meticulous. There are many things that you need to be aware of and juggling at the same time, and you have to know what you are affecting when you are entering data.
At the same time, you need to be very flexible, since there are many different things that you need to do as a bookkeeper. You will definitely be at multitasker, and I also think that you need to know how to deal with all types of people. When you are a bookkeeper, you deal with almost everybody in the company at some point, so having people skills is always a great skill.
Any advice for the students entering bookkeeping industry?
Bookkeeping is much more than just data entry. You are the person who knows and interprets what is happening in the company, so education is absolutely essential.
My advice would be to take courses and educate yourself. It seems as though the majority mindset is that doing books is easy, especially with all the tech tools that are available nowadays. However, you have to understand that anybody can learn how to enter things in a computer, but if you don't know what that means and what you are affecting, then you can't do accounting or bookkeeping.
Bookkeeping Certificate
If you take pride in a balanced cheque book each month, companies across every industry need your skill to manage their finances, and our Bookkeeping Certificate can give you the training and knowledge you need to succeed.
Subscribe
By entering your email below, you agree to receive articles from the Ashton College blog. We will not send you promotional materials or any other information. You can unsubscribe at any time.