Life purpose can seem like a distant goal, but it starts with a burning desire and a passion for a cause. For Joan Zennstrom it started with a drive towards helping people, and led to her success in the immigration industry.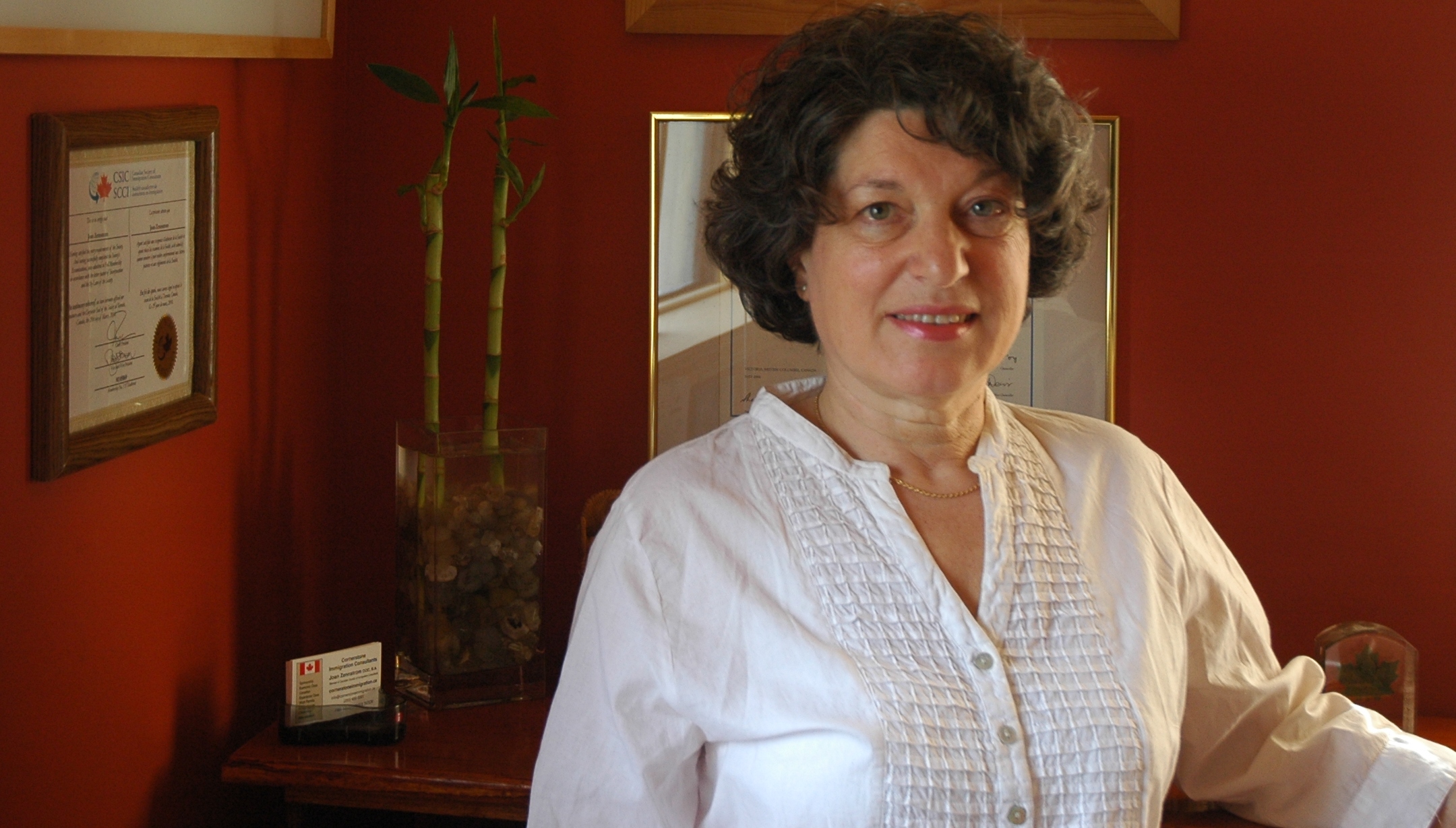 Early Career Path
After graduating with a Bachelor's in Sociology degree with Honours, Joan was confident in one thing: she wanted to help people. "I was initially thinking about social work," shared Joan. "But my career path led me towards immigration."
Joan started out working as a Customs Officer, but she did not enjoy it; so a year later she transitioned to the Immigration Officer role. "Immigration department drew me in: I knew I would have an opportunity to work with people, and the role was relevant to my sociology training. I am glad that I found the branch of government that appealed to me at the time, so I stuck to it."
Joan spent 29 years at that role and was able to do a variety of different tasks. "I've worked in the immigration field nationally, provincially and locally," says Joan. "I've also been a trainer for over 10 years, and was involved in different immigration training programs, helping to produce and deliver the training materials."
"Throughout my career in the immigration industry, I've always enjoyed the combination of helping people with immigration and making sure that the immigration laws and regulations are not abused. For me, this is what immigration is all about."
Exploring New Opportunities
After Joan retired from her position as an Immigration Officer, she was still eager to continue to influence and to sow into people. "I still wanted to be part of the immigration industry, as I knew that I can really contribute and make a difference there," says Joan enthusiastically. "So I decided to pursue education in Immigration Consulting."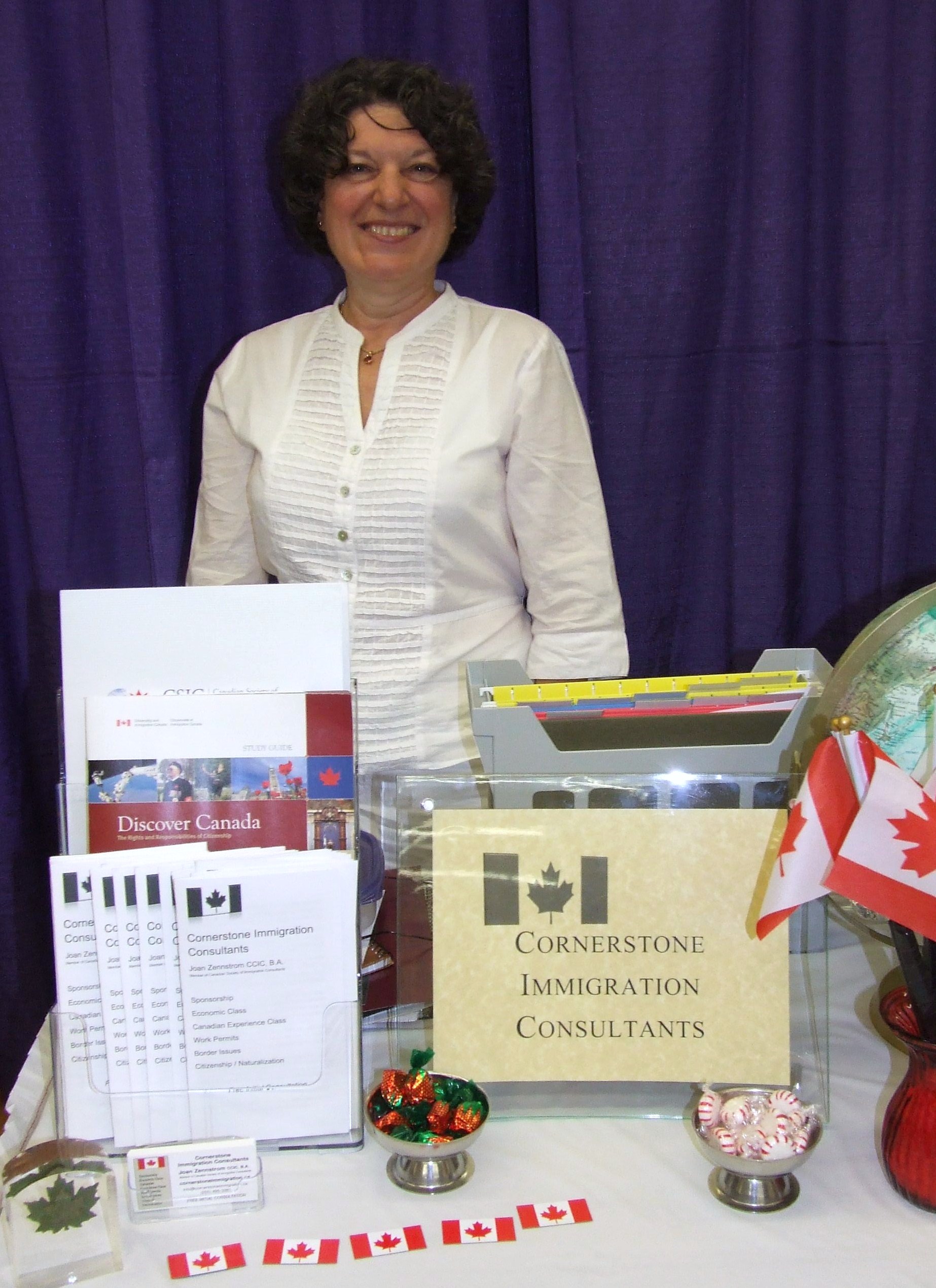 Joan has obtained an Immigration Consultant certificate, graduating with Honours, and shortly after opened her own immigration company, Cornerstone Immigration Consultant. "I am a solo practitioner, so I always have to be on top of things," shares Joan.
"When I just started out, I worked every day, at least 8 hours a day to start off and grow my business. But right now, I only take referrals, and have a lot of flexibility and freedom in my practice."
Helping People through Coaching
It was the flexibility that allowed Joan to go back to training and coaching, this time in the education field. "I've always said that the best way to learn something is to teach it," says Joan, smiling. "It makes you do more research: you now become responsible for other people's knowledge, so you go beyond yourself to ensure the quality of what you teach. It also helps you stay current with all the changes, which is important for immigration industry."
However, Joan soon realized that teaching was not just something that she was good at or she could benefit from – it was something that helped her make the most impact. "Initially, teaching was a way to do something outside of my work," shares Joan. "But I soon realized that it is also an opportunity to share my experience and knowledge with the upcoming generation of immigration practitioners."
"My goal has always been to help people. If I can share my knowledge and skills and help the new generation of professionals understand the regulations, the ethics and the heart of the immigration process – that's more than enough for me."
On top of her experience in training and coaching, Joan also has a Certificate of Adult and Continuing Education. "The Adult Education certificate was very useful in reminding me that it is important to facilitate classes, not just lecture the material. I hope my students see me as a guide and a mentor, and I work hard to achieve that."
Of course, teaching does not come without challenges, and Joan is no exception. "To be honest, teaching was an intimidating experience at first, as I was nervous to speak in front of a group," shares Joan. "But because I am prepared for the lessons and I share what I am knowledgeable about, I soon became used to it."
Joan has joined Ashton College faculty in 2013, and she's been teaching Immigration Consulting Diploma Online until early 2017. "I was really enjoying it!" she shares.
Looking into the Future
Joan has recently moved to Vancouver from a small town where she had lived for the past 26 years. "It is a big transition, but I am excited to explore my new home," says Joan.
Joan is planning to continue her immigration practice, but her goal is to focus on teaching, coaching and mentoring. "It is my way of making a difference," says Joan.
"As long as you keep enjoying what you are doing, you are going to continue doing it. And I have definitely found my passion."
When asked to give a last word of advice, Joan shares the following: "Start smart and focused, don't try to pursue everything at once. I was told that in university once, and I believe it is an excellent advice. So focus on growing in your experiences and confidence, learn to stay organized, and plan ahead. Ask yourself what you want your career to look like, and focus on achieving it, step by step."
"And lastly, prepare yourself to continuous learning and change, as the immigration industry is never stagnant. But don't be afraid: your career path will definitely be exciting and fruitful, as long as you are willing to work hard for it."