On January 5, 2016, Chrystia Freeland, Minister of International Trade announced a new program to increase the competitiveness of Canadian companies. CanExport will provide up to $50 million over five years in direct financial support to small and medium-sized enterprises (SMEs) in Canada seeking to develop new export opportunities, particularly in high-growth priority markets and sectors.
According to Bardish Chagger, Minister of Small Business and Tourism,
"CanExport is part of our plan to support small businesses that are seeking to become more productive, more innovative and more export-oriented. With this program, which is part of Canada's trade strategy, we want to make it easier for small businesses to take advantage of government financing and export-oriented supports."
Check out the infographic below for more information on the new program.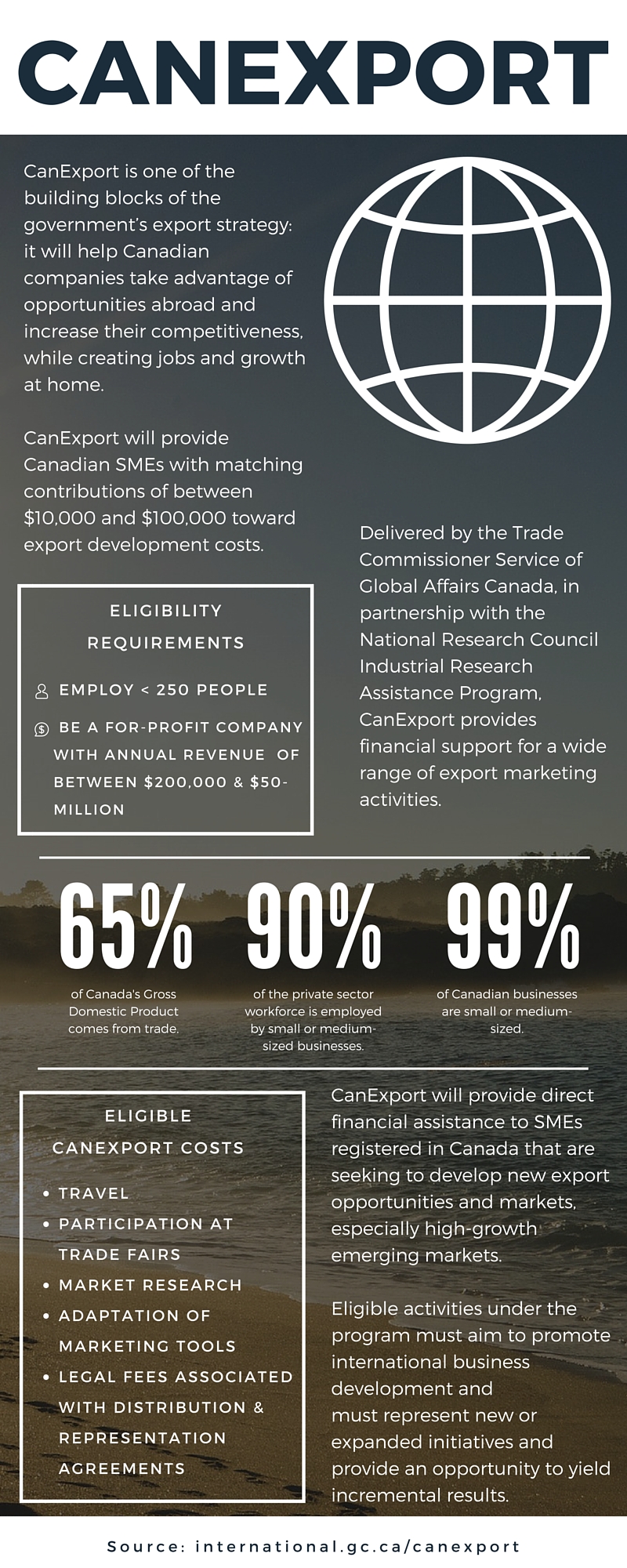 Subscribe
By entering your email below, you agree to receive articles from the Ashton College blog. We will not send you promotional materials or any other information. You can unsubscribe at any time.