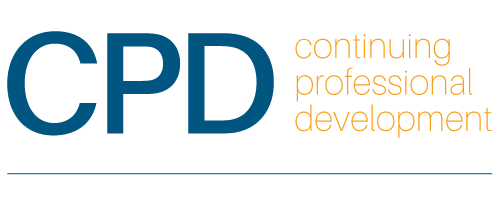 OVERVIEW
Mr. Harry Goslett's presentation provided an overview of Canadian immigration resources and focused in particular on The 2018 Annotated Immigration and Refugee Protection Act of Canada book by Harry Goslett, its history, contents and the guidelines to effective use.
Mr. Cobus (Jacobus) Kriek covered the updates, practices and procedures of LMIAs.
Mrs. Monica O'Brien and Mr. Ron McKay shared the overview of the quotas, targets and processing updates for Canadian immigration programs in 2019.
Mr. Mark Audet's presentation focused on the Quebec Business and Investor Program.
Details
ACCREDITED CPD HOURS:
Immigration Consultants of Canada Regulatory Council (ICCRC)
This CPD seminar has been approved for 5.5 CPD hours.
FEE: $125
THE RECORDED SEMINAR IS AVAILABLE HERE:
https://www.capicconnect.com/Public/SeminarsEvents
Please note that since this is a joint Ashton College – CAPIC event, the CPD Elite Loyalty members discount does not apply to this CPD seminar.

SPEAKERS
Harry Goslett
Harry has over 25 years of experience providing professional immigration services to multi-national corporations, entrepreneurs and business immigrants, skilled workers, and other individuals. He is experienced in facilitating the cross-border movement of corporate executives and their families, intra-company transferees with specialized knowledge, skilled workers, investors, sports and entertainment personalities, and post-secondary students. Harry works with companies and individuals to develop short and long-term strategies in relation to securing labour market impact assessments, work permits, study permits and the timely issuance of permanent resident visas.
The author of multiple works, Henry Goslett has been recognized as the writer of two pioneering works published by Carswell: The Annotated Immigration and Refugee Protection Act of Canada and The Annotated Citizenship Act of Canada.
Prior to co-founding Business Immigration Law Group, Harry was a special Partner with Smith Lyons LLP and he subsequently joined Gowling Lafleur Henderson LLP when they merged with Smith Lyons in 2001. He was later a Partner of Corporate Immigration Law Firm from 2006 to 2012.
Cobus (Jacobus) Kriek
Cobus (Jacobus) Kriek has successfully been practicing immigration law for over a decade. He became an authorized immigration representative after completing his post-graduate studies in immigration law in Canada in 2001. Cobus (Jacobus Kriek) is a member in good standing of the ICCRC and as part of a mandate to protect consumers inside and outside Canada.
Cobus (Jacobus) Kriek is the director and the owner of Matrixvisa Inc., a boutique immigration law firm that specializes in economic classes of immigration. His major areas of practice include Temporary Foreign Worker applications, Labour Market Opinions, Intra Company Transfers and submissions in economic classes such as Provincial Nominee Class, Federal Skilled Worker Class, Canada Experience Class and the Federal Skilled Trades Class. Matrixvisa Inc. also represents entrepreneurs in immigration applications to Canada.
Monica O'Brien
Monica has been practising as an RCIC for over twenty years and is experienced in many practice areas. A CAPIC volunteer since inception, she has served as Ontario Chapter Chair and as a member of the National Board. With a fundamental belief in giving back to the profession, Monica also mentors new consultants.
At CAPIC, Monica plans and organizes seminars and liaises with local chapters to put together engaging events. For the National Education Plan, Monica ensures topics meet members' needs, are CPD-relevant, and practical.
Ron McKay
Mr. McKay has taken various positions at the provincial and national levels of the Immigration Consultant professional associations. He previously served as a Member at Large, Western Chair, and Vice President for the Organization of Professional Immigration Consultants (OPIC). He was the first elected National President of the Canadian Association of Professional Immigration Consultants (CAPIC) and later served in his capacity as a Past National President. Today, he continues to participate as a member of CAPIC's Past Presidents' Committee. Mr. McKay is a Fellow of the Canadian Migration Institute and he participates occasionally on regional and national advisory committees dealing with Citizenship and Immigration, Canada Border Services Agency, Service Canada, and Immigration Refugee Board issues.
Michael Kim
Michael Kim is the Director of the BC PNP's Entrepreneur Immigration unit, having joined the BC PNP in 2006 as a program manager.
Michael is a Certified Management Consultant (Business & Marketing) with over 35 years of experience in both the public and private sectors, including R&D works in national technical manpower development projects and business management consulting for multi/trans-nationals in consumer goods and services (business/marketing strategies and implementation plan development).
Mark Audet
Marc Audet joined Raymond Chabot Grant Thornton at the end of 2013 as a manager of business immigration programs within AURAY Capital Group, consisting of AURAY Capital International, a firm specialized in residency and citizenship by investment programs offered worldwide and AURAY Capital Canada, investment dealer member of the Investment Industry Regulatory Organization of Canada (IIROC), specialized in Canadian business Immigration programs. AURAY Capital has offices in Montreal (head office), Toronto and Vancouver.
With over 20 years of experience in business immigration, Marc is considered as a reference in this field and is often invited as a speaker at various seminars/conferences. He has also frequently been invited to meet various government authorities to collaborate on improving their program.
Presented in partnership with: