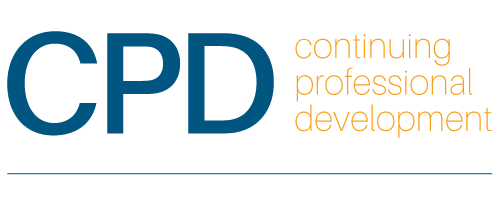 OVERVIEW
BC PNP representative will provide updates on their programs, processing times and trends.
Ms. Anita Boscariol's presentation will focus on the Immigration Appeal Division updates. She will also provide insights into IRB members' concerns and share advocacy tips for counsel.
Mr. Ron McKay and Mr. Dory Jade will cover the updates on immigration stakeholder meetings and on Bill C 97.
Mr. Craig Natsuhara will provide an overview of work permits in the technology industry.
DETAILS
DATE: May 24, 2019
LOCATION: Best Western Plus Chateau Granville (1100 Granville St, Vancouver)
TIME: 12.30 pm – 4.45 pm
ACCREDITED CPD HOURS:
Immigration Consultants of Canada Regulatory Council (ICCRC)
4 CPD hours
FEE: $85
PURCHASE YOUR TICKET HERE:
https://www.capicconnect.com/Public/SeminarsEvents
Please note that since this is a joint Ashton College – CAPIC event, the CPD Elite Loyalty members discount does not apply to this CPD seminar.
The recorded version will be available for purchase after the seminar
SPEAKERS
Anita Boscariol
Anita is Associate Counsel at Watson Goepel LLP in Vancouver, BC. Her practice focuses primarily on Indigenous Law, with a portion dedicated to the area of Immigration law. Having worked in the public sector for over 25 years, the last ten as Director General, Treaties and Aboriginal Government Negotiations West, for the former Department of Indigenous & Northern Affairs, Anita brings a wealth of experience and perspective to her Indigenous practice.
Anita assists and advises a variety of clients with matters related to issues of Indigenous self-government, economic development, governance, and engagement, consultation and accommodation. She is an accomplished negotiator, consensus builder and problem solver.
A former Assistant Deputy Chair of the Immigration Appeal Division of the Immigration and Refugee Board, Anita conducts appeals before the Immigration Appeals Division, and also submits applications and conducts appeals before the federal court judicial review.
Ron McKay
Mr. McKay has taken various positions at the provincial and national levels of the Immigration Consultant professional associations. He previously served as a Member at Large, Western Chair, and Vice President for the Organization of Professional Immigration Consultants (OPIC). He was the first elected National President of the Canadian Association of Professional Immigration Consultants (CAPIC) and later served in his capacity as a Past National President. Today, he continues to participate as a member of CAPIC's Past Presidents' Committee.
Mr. McKay is a Fellow of the Canadian Migration Institute and he participates occasionally on regional and national advisory committees dealing with Citizenship and Immigration, Canada Border Services Agency, Service Canada, and Immigration Refugee Board issues. He is also the Director of Immigration Practitioner Programs at Ashton College. 
Dory Jade
Dory has been an RCIC for over 16 years and handled a variety of immigration files with a focus on economic and investor immigration.   He has served on a variety of boards over the last 10 years including CSIC, ICCRC and CAPIC. He has lobbied extensively with IRCC, ESDC, CBSA and IRB and been part of stakeholder and lobbying initiatives. He is currently the CEO of CAPIC and continues his role of lobbying and meeting with government stakeholders.
Dory obtained a Bachelor's in Communications from the University of Notre Dame and the Chartered Director designation from the Directors College at McMaster University's De Groote School of Business. He helped create and build the Immigration Consultancy Program (AEC) at Vanier College and CEGEP Saint-Laurent.
Craig Natsuhara
Craig is an associate partner at EY Law LLP in Vancouver, where he manages the Canadian and cross-border NAFTA Immigration practice. He has practiced business immigration law since 2000, focusing primarily on assisting foreign businesses transfer employees and recruit new temporary foreign workers while establishing operations in Canada. Craig serves companies in a variety of industries, including technology (information and communications technology, digital media, clean tech, life sciences, and IT and engineering services), natural resources, construction and engineering, apparel, entertainment, and travel and tourism. He also assists a number of large Japanese companies.
Craig has acted as the Department of Foreign Affairs and International Trade's Immigration Expert during the SIGGRAPH 2011 Conference, which was the largest conference ever held in Vancouver, and participated on the City of Vancouver's London 2012 Economic Trade team during the Olympics, where he educated foreign companies about expanding to Canada and Vancouver, respectively. He also spoke on Canadian immigration for a liquefied natural gas conference held by the Canadian Embassy in Tokyo. Craig has helped industries negotiate changes to existing work-permit-related categories and create new ones.
Craig has continued to promote Vancouver and British Columbia as strategic locations for foreign companies to set up North American operations, supporting the development of the Global Skills Strategy and sitting on the Immigration sub-committee of the BC Labour Market Partners & Workforce Development for Technology initiative.
Presented in partnership with: