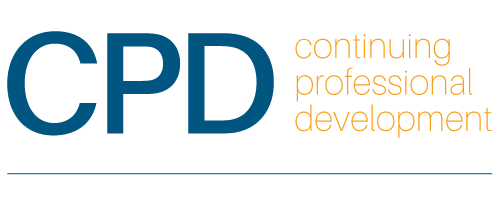 Overview
The intent of this CPD session is to offer immigration consultants an update on the most prominent and relevant issues in Immigration practice.
Mr. Peter Edelmann will cover the Inadmissibility related to new Cannabis Regulations, eTA Misrepresentation, and Safe Third Country Agreement.
Mr. Steven Meurrens will provide an Update on Case Law related to IRB and will talk about Immigration Appeals – Residency, Sponsorship, and Misrepresentation.
Mr. Samuel Hyman will talk about Canadian Citizenship; he will cover the Basics and give some non-mainstream Practice Tips.
Mr. Dominic Therrien's presentation will focus on New Quebec Immigration Regulations.
Details
DURATION: 4.5 hours
FACILITATOR: Ron McKay
APPROVED CPD HOURS:
Immigration Consultants of Canada Regulatory Council (ICCRC)
This CPD seminar has been approved for 4.5 CPD hours.
Law Society of British Columbia
This CPD seminar has been approved for 4 CPD hours.
Law Society of New Brunswick
This CPD seminar has been approved for 4 CPD hours.
FEE: $50.00 for the recorded version
Elite Loyalty members receive a 10% discount. Click here for more information and to sign up for free.
SPEAKERS
Peter Edelmann
Peter Edelmann has a practice focused primarily on litigation and appeals in the areas of immigration and refugee law, extradition and criminal defence. He regularly appears before all levels of the federal and provincial courts as well as the various divisions of the Immigration and Refugee Board. He is an active member of the national Immigration Section of the Canadian Bar Association and on the litigation committees of both the Canadian Association of Refugee Lawyers and the Canadian Council for Refugees.
Peter is a regular presenter at conferences on various topics related to criminal and immigration law. He regularly appears before Parliamentary committees and before the Supreme Court of Canada on issues related to criminality and national security in the immigration context.
Peter taught for several years in the Computer Forensics program at the British Columbia Institute of Technology and is currently an instructor in the University of British Columbia Certificate in Immigration: Laws, Policies and Procedures (CILPP) program. Peter is bilingual (French and English) and fluent in Spanish.
Steven Meurrens
Steven is a Vancouver based Canadian immigration lawyer who advises clients on all Canadian immigration and citizenship issues. He has significant experience representing corporate and individual clients in obtaining visas and permits for many business-related purposes, including, but not limited to, Labour Market Impact Assessments, intracompany transfers, international trade agreements, speciality business visits, and transitioning from temporary to permanent resident under numerous federal economic streams.
In addition to his business immigration practice, Steven has extensive experience in family-based immigration matters. He also has an active practice assisting people who have been denied entry to Canada and to those whom have had visa applications refused. He has appeared before the Immigration and Refugee Board and the Federal Court.
Steven is the past-Chair of the Canadian Bar Association of British Columbia's Immigration Subsection. He is a published columnist, a regular panelist at immigration law conferences, the author of a very widely read blog on Canadian immigration law and a creator if two legal podcasts.
Samuel Hyman
Having graduated from the University of Victoria's Faculty of Law in 1983, Sam got his call to the Bar of British Columbia in 1984, and his practice evolved over the past 32 years into his current practice areas: Citizenship and Immigration Law, Customs Law, ICBC/ Personal Injury, and Human Rights Law.
In his citizenship and immigration practice, Sam has handled temporary and permanent residence cases, including appeals, from the routine to the complex. He is recognized for his particular expertise and in-depth knowledge in inadmissibility and citizenship cases.  Sam has appeared before immigration tribunals, citizenship judges, the Federal Court and the Federal Court of Appeal.
In his customs practice, Sam has represented countless individuals facing administrative monetary penalty enforcement and prosecution for violations and offences under the Customs Act. In his personal injury practice, Sam has helped people injured in motor vehicle accidents and other accidents obtain fair compensation for their injuries and loss, including complex major loss cases.
Sam has represented complainants and defendants in his human rights practice and has appeared before the BC Human Rights Tribunal.
Sam has appeared at all levels of court in British Columbia and has had the good fortune to have argued cases of broad significance and national importance. Three examples of these cases include: a constitutional challenge to the Canadian Armed Forces discriminatory employment practices in overseas deployments and peacekeeping that resulted in the government re-writing its Canadian Armed Forces employment policies and laws; establishing the principles of Crown disclosure to administrative tribunal hearings in immigration cases; and, a constitutional challenge that contributed significantly to the restoration of citizenship in 2009 for those who, as minor children, and others, had involuntarily lost their Canadian citizenship under Canada's 1947 Citizenship Act. As a Justice of the Federal Court stated in a pre-trial motion in Liebmann v The Queen: "this case will add to the historical definition of the country."
Sam's experience goes beyond the courtroom as he has taught Immigration and Refugee Law as an adjunct professor at the University of British Columbia, and he is a presenter and lecturer at lawyers' continuing legal education courses and seminars in BC and the USA. Sam is consulted by news organizations in Canada and the USA covering immigration and citizenship issues for media background and commentary.
Dominic Therrien
Mr. Therrien has been a lawyer for nearly 14 years and he has a long and diversified international experience as he lived in the United States, France and Mainland China where he worked for a few years to assist high net worth Chinese clients to immigrate to Canada.  He represents many Canadian and international companies, including financial institutions, with respect to their business clients' immigration needs as well as in regard to labor mobility.  During his legal career he assisted hundreds of families to immigrate to Canada.
In addition to obtaining a Quebec law degree and a Certificate of Qualification in common law, he pursued undergraduate studies in political science at the University of Montréal, and graduate studies in international politics at the prestigious Université de la Sorbonne (Paris, France). Mr. Therrien was called to the Law Society of Quebec (2002), to the Law Society of British Columbia (2010), and to the Law Society of Saskatchewan (2012). Mr. Therrien's law career followed several years of playing professional baseball in the Atlanta Braves organization.
Mr. Therrien practices law in Canada's both official languages, French and English, and also has a basic understanding of Mandarin.
Presented in partnership with: