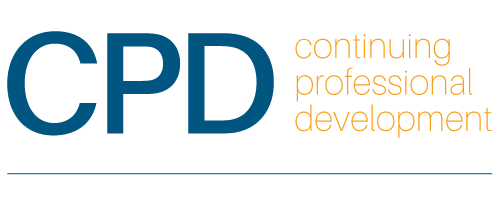 Overview
The three featured speakers of this seminar will share their insights and comments on all areas of Immigration and Citizenship Law. They will provide their viewpoints on recent immigration trends and will participate in a panel discussion.
The speakers will talk about conducting business with Immigration, Refugees and Citizenship Canada (IRCC), Canada Border Services Agency (CBSA) and Service Canada. They will also go over the following topics:
Client management;
Setting fees;
Good professional practices;
Practice issues (enforcement, temporary and permanent applications);
Port of Entry (POE) vs Inland applications, online vs paper applications;
Current and future industry developments, including applications, enforcement, and policy.
Following that, the moderator and attendees will identify relevant topics to the immigration industry and gain insight on those topics from the speakers. Discussions may include:
Continuing operations of embassies abroad;
Expansion of processing centres in Canada;
Continued involvement of VFS;
Expansion of online processing;
Improvements that they would like to see in the various government departments' processes.
The seminar will end with two additional micro presentations. The first presentation will address ICCRC as the regulator of the immigration practitioner profession. The second presentation will address business streams: entrepreneurs and investors.
Details
APPROVED CPD HOURS:
Immigration Consultants of Canada Regulatory Council (ICCRC)
This CPD seminar has been approved for 2.5 CPD hours. This seminar can be claimed for CPD until March 9, 2018.
Law Society of British Columbia
This CPD seminar has been approved for 2.5 CPD hours. This seminar can be claimed for CPD until March 9, 2018.
Law Society of New Brunswick
This CPD seminar has been approved for 3 CPD hours. This seminar can be claimed throughout 2017 and 2018.
FEE: $45.00 for the recorded version
Elite Loyalty members receive a 10% discount. Click here for more information and to sign up for free.
Agenda
1:00 pm – Welcome and Introduction of the Speakers
1:10 pm – Panel: Michael Greene, Gordon Maynard, Deanna Okun-Nachoff
3:40 pm – 4:00 pm – Short Break
4:00 pm – Presentation regarding ICCRC as a Regulator of the Immigration Practitioner Profession
4:30 pm – Auray Capital – Business streams: Entrepreneurs and Investors
5:00 pm – Seminar ends – Announce 2018 CPD Events
SPEAKERS
Gordon H. Maynard
Gordon H. Maynard graduated from the University of British Columbia Law School in 1987 and has been a member in good standing with the Law Society of British Columbia since 1988. He has practised immigration law exclusively since 1989, and with Maynard Kischer Stojicevic since its inception in 2002.
G. Maynard's practice is with respect to all categories of admission and enforcement processes, including representation of clients before administrative offices at ports of entry and abroad, administrative tribunals in the IRB, before Federal Court for judicial review and appeal proceedings under IRPA and Citizenship Acts.
G. Maynard focuses on matters of temporary entry and permanent status, including entry of workers under NAFTA, GATS, and HRSDC LMIA processes and achieving resolution of issues of admissibility and issuance of appropriate authorizations. G. Maynard is knowledgeable and effective in the transitioning of temporary workers and students to permanent resident status through PNP, CEC and FSW programs.
G. Maynard's clients include major businesses engaged in the international transfer of personnel and private individuals seeking assistance and guidance in navigating the immigration law corridors.
Since 1990, G. Maynard has been an active member of both the BC Provincial and National CBA Citizenship and Immigration Law Sections. With the Provincial Branch, he has served as Secretary, Treasurer, Vice-Chair and Branch Chair for three terms. For the National Section, he has served as Provincial Section representative, a member at large and as a table officer from 1990 through to 2004. He completed his term as Immediate Past Chair in 2004.
G. Maynard is a regular presenter at national and provincial seminars for the education and professional development of the legal profession. Recent presentations have been made at the 2007 (Victoria), 2008 (Niagara), 2009 (Whistler) and 2010 (Halifax) National CBA Continuing Legal Education conferences attended by counsel, government department representatives and judiciary from across Canada. G. Maynard has presented by invitation to AQAADI, the Quebec CBA and private sector Human Resources education programs.
G. Maynard has served on liaison committees with the Immigration and Refugee Board at the provincial and national levels, has participated in department consultations through the CICIP and in ministerial consultations on behalf of the CBA.
On behalf of CBA, G. Maynard has appeared regularly before Parliamentary Committees with respect to immigration and citizenship legislation reform and, with Michael Greene, is a co-recipient of the CBA Louis St. Laurent Award for distinguished or exceptional service to the objectives and goals of the CBA.
Michael Greene
Michael Greene, QC, has practised immigration law for 30 years. He represents both corporate clients and individuals. He has instructed the Immigration and Refugee Law course at the University of Calgary's Faculty of Law for many years. M. Greene is active in the Canadian Bar Association both provincially and nationally. He served as the National Chair of the Canadian Bar Association's Citizenship & Immigration Section in 2000–2001. M. Greene has been very involved in immigration law and policy development in Canada and is frequently consulted in the development of new initiatives and improvements to existing laws and processes.
M. Greene has been listed in the "International Who's Who of Business Lawyers", "The Best Lawyers in Canada", and Lexpert. He has co-chaired national immigration conferences and numerous provincial and local conferences and seminars. He has been a Co-Chair and guest speaker for the Legal Education Society of Alberta, the Continuing Legal Education Society of British Columbia, the Law Society of Upper Canada, the Ontario Bar Association, the Quebec Immigration Lawyers' Association, the National Continuing Legal Education division of the CBA, the Canadian Institute, Insight Seminars, and PSAC.
Deanna Okun-Nachoff
Deanna is a partner at McCrea Immigration Law and is one of the most respected immigration lawyers in Canada. She joined the firm in 2010 after working for many years as the executive director and staff lawyer of a non-profit serving the needs of foreign live-in caregivers, making her the go-to adviser nationally on inadmissibility, family immigration and human trafficking. Deanna is a crack immigration litigator, winning all the cases she should and a few she probably shouldn't. Between solving Mensa-grade problems for her clients, Deanna somehow finds time to volunteer with several major non-profits and lead the national immigration lawyers' professional association.