Are you thinking of taking a language proficiency test, but you are not sure how to choose between IELTS and CELPIP? It may be helpful for you to know that CELPIP is the perfect choice for those who can't imagine their day without a computer.
We have met up with one of the test-takers who was kind enough to share their experience writing both IELTS and CELPIP tests and recommend exam preparation techniques for other test takers. You can read about their experience below!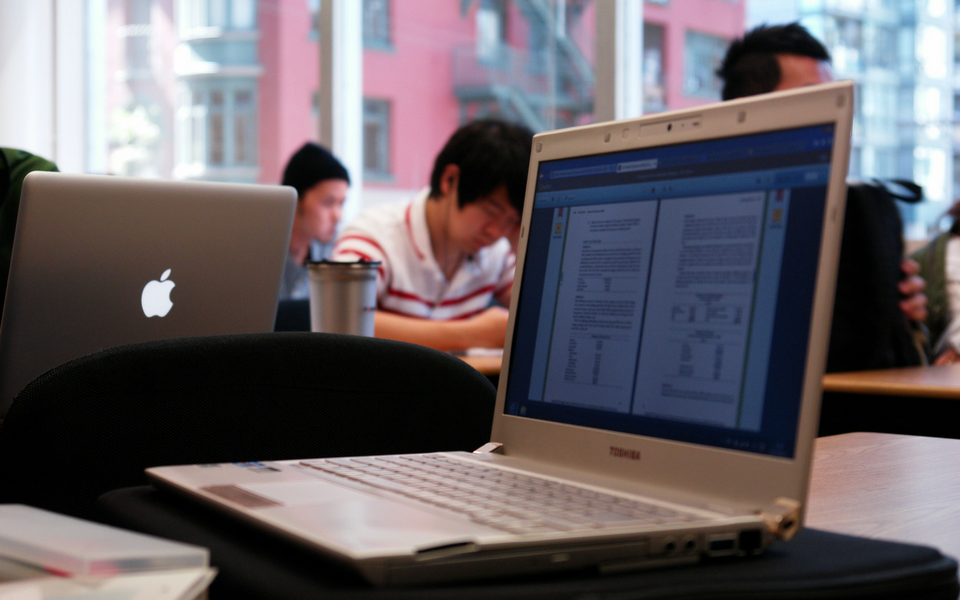 Choosing the Test
As an MBA student from one of the reputed universities in Canada, I had to write IELTS academic test in my home country, wherein I managed to get a band score of 8.0. Immigration process in Canada requires applicants to write one of the eligible English language tests, and the prominent ones in the list are IELTS general training and CELPIP test. To test the waters, I decided to write the CELPIP test to see how different those tests are from each other.
In the end, I believe that choosing one test over the other really depends on the strengths and weaknesses of an individual; but there are certain things that I thought I could recapitulate when it comes to preparing for CELPIP.
'Practice Makes a Man Perfect'
As a non-native user of English language, I can't emphasize enough how important practising before taking the test is. You need to familiarize yourself with various sections of the test so that you are not startled when the video instructions start paying during the test. CEPIP is entirely computer based, so you don't have to worry about bringing anything to the test venue other than yourself and your identification document (you would need it to register for the test).
Reading
Sounds like a no brainer right? Nope! In CELPIP, you will be expected to do reading comprehension that will get tougher as you move forward with the section. At some places, the meaning will have to be inferred from the information presented in the text. There will be opinion-based questions that might require you to summon your vocabulary skills. But here's the key: if you are able to grasp the overall gist of the passage, you should be good to go! If you can't figure out the right answer after some effort, using elimination to get rid of extraneous answer choices can be helpful.
Word of Advice: Read a variety of text daily and try to comprehend the meaning without referring to a dictionary. Once you have made a deciphering attempt on your own, you may then open your dictionary and check if you hit the nail on the head.
Listening
For the most part, listening will be a game of concentration. If you have been living in an English-speaking country such as Canada for a while, it shouldn't be too much of a trouble understanding the accent of the speakers when listening to the audio during the test. What you need to focus on is remembering the gist of the conversation: opinions conveyed, special incidents mentioned, affirmations, denials, reasons, etc. Unlike IELTS, you will not need to write the answers, but select them from the drop-down menus presented against the question statements. Be careful, as unlike IELTS you will not see the questions before the audio ends.
Word of Advice: Experiment with the right approach that would come in handy on the test. See whether you are doing better when you take notes while the audio is playing, or you can concentrate well without jotting down anything.
Writing
For me, this is the section that set the two exams apart in the most definite manner. In CELPIP, you have access to a keyboard and a word count facility. There are two writing sections of roughly the same duration and word count requirements. I have a terrible handwriting, so for people like me, CELPIP can obviate that legibility factor. If you have a typing speed of 40 words per minute, you can literally finish your writing in 5 minutes – how is that?
Having said that, you should really take advantage of the available time and plan your writing piece. It can be quite tricky to squeeze everything you wish to say into a 150-200 words window – that's where planning becomes absolutely necessary.
Word of Advice: Writing is one of the two sections that might need evaluation and guidance from a third party mentor. If you are not confident about your grammar, sentence construction and/or vocabulary, do take help of your native English-speaking friends and find out how you can improve. If need be, join instructor-led classes to help you make necessary amendments in your writing style. You can also practice writing a crisp email or convey your opinion in writing with your colleagues. In my experience, native English speakers provided me with a wealth of advice on how to convey the same meaning effectively using fewer words.
Speaking
Honest confession: I have always been on tenterhooks about this section. CELPIP starts with a warm-up practice prompt for you to get into the groove and to make sure your voice is being recorded. Once the section starts, it will almost be a rapid-fire affair, as it is with IELTS. Comparing the tests, here it again really boils down to personal preference. If you are uncomfortable being articulate in front of a person, then CELPIP is the way to go.
In CELPIP you sit almost isolated with your desk, guarded by a separating wall. This can work well for those who perform better in isolation. Note that there might be some element of disturbance coming from other people talking into their microphones simultaneously.
Word of Advice: Practice recording your voice using a microphone. Try playing a song in the background and then see if you can still concentrate well and record your response without being distracted. Try to practice with an on-screen timer and listen to your responses to see if you are satisfied with your attempt. Don't shy away from sharing your practice audio responses with your friends and colleagues to seek feedback.