Building bridges between knowledge, experience and readiness through in-class and online programs.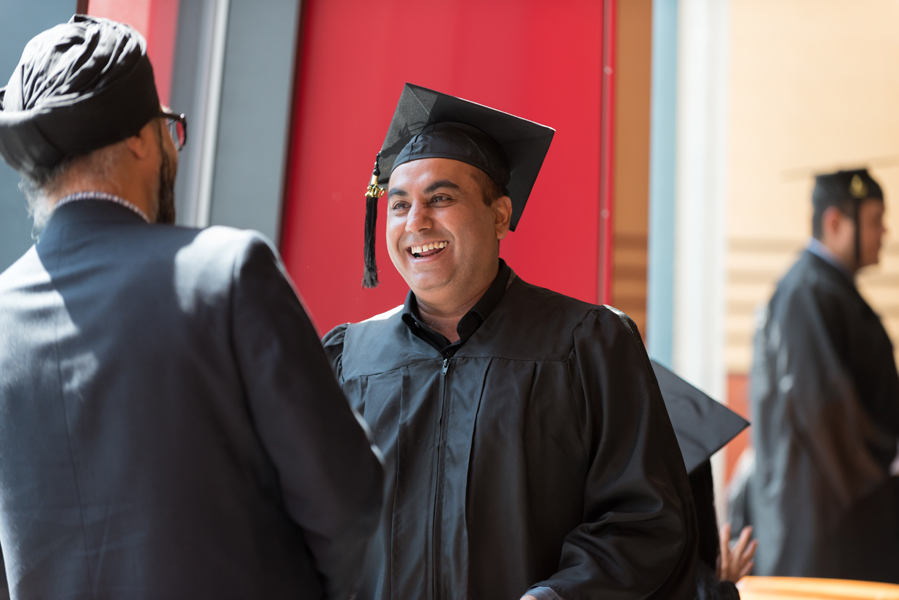 Twenty years ago, the founders of Ashton College saw a need. Educated professionals immigrating to Canada were not able to work in their trained career. These skilled workers were taking jobs outside their chosen field because their previous experience and education didn't meet Canadian-specific standards.
Vice President of Ashton College, Jane Chang explains that she, and others involved in the college's beginnings, were familiar with the need for Canadian accreditation among their friends and family who had come to Canada.
"Most of our students are new immigrants," she says. "There was definitely a need. We were meeting a lot of people in our personal lives and our daily interactions who were not doing what they were trained for because they didn't have the Canadian experience required."
Ashton College changed what might once have been seen as a struggle, into a new adventure. Chang and her colleagues began getting people career ready, whether they came to Canada six months, or six years earlier or had lived here their entire life.
"We are always looking at programs that get you job ready," she explains. "From middle management to becoming an entrepreneur. We recognize the majority of our students are not entry-level employees. Our role is to get them ready for that next step into the Canadian job market."
Students appreciate Ashton College for providing the training and experience they need to not only expand their education portfolio but also prepare them for the accreditation or certification required to move into the Canadian job marketplace. Ashton Colleges' students offer an even greater level of value to a potential employer because of their international training and experience combined with current Canadian standards and knowledge.
"We look at the job marketplace and then we look at the demand and where there's a shortage or a need in certain occupations," Chang says of how programs are selected for Ashton College. "We want to get into areas that make sense for our organization and the vision we had at the outset."
Currently, those program areas include business and finance such as Business Management, Human Resources Management as well as Immigration Consultant courses and more recently the offering of healthcare programs like Medical Office Assistant, Dental Assistant or Healthcare Assistant.
"I think the other part of it is that we started offering online programs," Chang notes. "We started reaching out to people not just here locally, but across the country and to Canadians in other countries."
Whether programs consist of in-classroom at the Vancouver or Abbotsford locations and/or online programs – like the flexible LIVE online learning, the faculty observes standards to ensure, as Chang says, students will be ready for the next step into the domestic job market. Instructors are professionals working in the industry who bring that knowledge to the courses and relate to the previous experiences their students also bring to the classroom – this creates a richer, more valuable opportunity for all students.
"It's going to grow Canada," notes Chang of how Ashton College helps prepare students for the Canadian experience in their chosen field. "The more educated they get, the better jobs they get, the more they contribute to the system. It enriches our country. It betters our economy."
Ashton College has enriched the lives of thousands of students over 20 years while also delivering a steady supply of talented professionals to the Canadian workforce.