Dr Pauline Imai is an experienced, warm and supportive educator. She is currently the Head of the Dental Department at Ashton College Abbotsford campus. We sat down with Pauline to discuss her career path, teaching philosophy and aspirations.
Decision to pursue dental career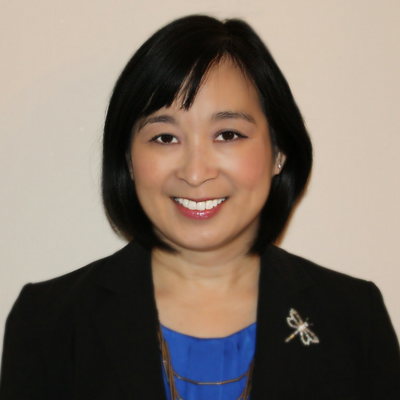 When talking about pursuing a career in the dental profession, Dr Imai smiles broadly. "I made the decision to pursue a career in dentistry when I was in grade 7," she shares. "I always liked going to the dentist as a kid. I had a very cool dentist, who was fun and very passionate about teeth! His passion made an impression on me, so I decided to pursue a career in dentistry."
Dr Imai pursued her education at the University of British Columbia. She received the gold medal and multiple scholarships and awards with her Bachelor of Dental Science in Dental Hygiene degree. "I've been a certified dental assistant and dental hygienist for many years. I still practice part-time as a dental hygienist, which I've been doing for 29 years," Dr Imai smiles.
"I'm passionate about learning and exploring. You are never too old to learn something new."
Dr Imai continues to conduct research in the areas of oral health and education. She collaborates with an international team on the Cochrane Oral Health Group, focusing on the oral self-care.
Lifelong learning
"I've always been curious and eager to learn new things, which probably explains the many years I spent in school," confides Dr Imai. "For my Master of Sciences thesis, I conducted a randomized controlled clinical research study that compared the effectiveness of dental floss soaked in chlorhexidine to a placebo for the reduction of gingivitis. The idea sprouted from the desire to stop bleeding gums in my patients," shares Dr Imai.
Dr Imai soon discovered a joy for curriculum design. "I pursued my Doctorate in Education to learn more about curriculum design and teaching strategies," she shares. "My dissertation research focused on dental educators and their experiences with creating problem-based learning cases."
Dr Imai has served on various professional and regulatory committees, including the Quality Assurance Committee for the College of Dental Hygienists BC. She is currently the President of the Canadian Foundation for Dental Hygiene Research and Education.
"I'm a strong believer in meaningful and practical learning for students: students need learning activities that are relevant and applicable to their future career."
Developing curriculum for adult learners
Dr Imai's passion for curriculum design is fueled by her teaching philosophy and her nurturing approach to students. "When I create a program, I ask, 'Why do I (the student) need to know this?' and 'How can I make learning fun?' My intention is to create a safe, enjoyable learning environment that fosters students' curiosity and personal growth. I incorporate different teaching strategies and technologies to target different learning styles. I also have the opportunity to learn new things with the students!" shares Dr Imai.
"I want to empower students: to encourage them to think for themselves and to build confidence as a certified dental assistant."
Dr Imai's teaching style is focused on hands-on, experiential learning. "I don't believe in just lecturing. Students don't learn by just passively listening," says Dr Imai. "Students need to be actively engaged with the material. That's why the instructors at Ashton College use role-plays, case studies, discussions, games, and hands-on activities to help students learn and retain the new knowledge. We also have a fully equipped, state of the art new clinic where students learn and master clinical skills. The Dental Assistant program is designed that the content learned in the classroom is immediately practised in the clinic. Students can see the connection between theory and clinical services provided to patients."
Throughout her career, Dr Imai has developed and implemented a Dental Hygiene program that she taught at UBC, and a Dental Assistant program at MTI Community College. Dr Imai is currently the Head of the Dental Program at Ashton College, and she is looking forward to the start of the Dental Assistant Certificate program.

Word of advice
When asked to give an advice to those pursuing a career in dentistry, Dr Imai suggests, "Be organized, stick to a schedule, and set mini goals to reach your desired outcome."
As an example, Dr Imai shares her story of managing work, school and family. "When I was in university, I worked full-time, had two children, and was in school. And yes, I wanted to get A's, too. I had a calendar of assignment due dates, exams, meetings with my [thesis and doctoral] supervisors. I was committed to homework and study periods and had timelines of when I had to complete components of my research, course days, days that I was scheduled to work, and family events. I even scheduled my laundry and grocery shopping! I know that sounds like too much, but it was the only way to prevent me from getting distracted because when you're supposed to be studying, it suddenly seems like a good time to clean the closet!" she says, laughing.
"I believe it is important to schedule a date or family night," adds Dr Imai. "You cannot ignore your family, and scheduling family nights gives you something to look forward to during the week. Fridays were my family days. No homework or studying on Friday, only a fun family activity."
To avoid feeling overwhelmed, Dr Imai advises to focus on one course at a time. "It is okay to take it a course at a time, or even one week at a time. Just keep going. Don't give up. If you feel overwhelmed, come talk to me! I'm here to help."
"Remember: 'The only person who can say you can't do something is yourself.' This is something my grade 8 math teacher said to me, and I've been saying it to myself ever since."