Wallace Chan is an instructor at Ashton College and a Chief Compliance Officer in the financial sector.
Early Career Path
Immigrating from Hong Kong, Wallace Chan first came to Vancouver in 1987. While he was still a high school student at the time, his parents knew that moving to Canada would give their son a better life and a better career.
After completing a Bachelor of Commerce and Education, Wallace spent seven years working in the Canadian public school system. "I began teaching high school students, first in Burnaby and then in Delta," he shares. "But I knew I wanted to return to my roots, so I went back to Hong Kong and completed a Master's degree in Economics. During my time there, I had an opportunity to work for a policy investiture, studying economic policies and meeting with various community leaders, politicians and scholars." Coming back to Vancouver, Wallace had the distinct honour of seeing the best of both worlds, East and West.
Master's in Economics in hand, Wallace decided to learn more about business and commerce. "In 2010, I began working in the Financial Services industry, helping mining companies. It was a great start of my career in business."
Today Wallace focuses on helping junior mining firms to obtain the finances to develop their projects. Wallace began working at Ashton College in 2014 teaching in the areas of Financial Services, Accounting and International Trade. He also hosts a radio program in Vancouver, called Open Line on Fairchild Radio.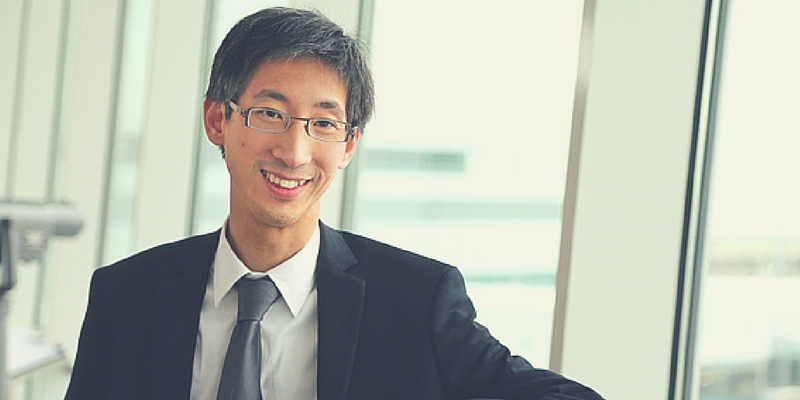 Passion for Teaching
After running his own business for several years in 2010, Wallace yearned to return to his roots as an educator. "I have always wanted to pursue both financial services and education. I've spent a few years studying and gaining experience in commerce and finance, and later on started learning about economics on top of my specialization. My goal has been to expand my career and use the knowledge and experiences to build up the next generation of leaders and professionals."
Wallace began teaching at Ashton in the summer of 2014 and has stayed ever since. His current role at Ashton is as an instructor for the in Diploma in International Trade programs. "What I love the most about teaching is that every class I teach is different," he says. "You get students here from very different backgrounds, and you need to figure out a way to meet everyone's needs. The diversity at Ashton is something that can be challenging, but is also really exciting."
"I've had the privilege to meet students from all over the world. This experience has expanded my vision about how integrated we all are as people."
Spending time with his students in the classroom isn't just about their learning, however. For Wallace, he learns as much from them as they do from him. "I love to talk to the students, find out more about help them in their career paths. Since the first semester, I have realized that the students at Ashton are very self-motivated and eager to learn, which makes me very excited to share my knowledge with them. I like to think that I'm making a difference in their lives, because this is what is important to me."
"Students are generally coming to Ashton to study for a short time. I'd like them to realize that although the courses may be short, the learning process is a life-long journey. I believe that this mentality is what determines students' success."
Future Goals
While he teaches full time at Ashton, Wallace still likes to make time for himself outside of work. "I read, sing karaoke and watch a lot of soccer and tennis. I'm not very good at tennis or soccer though, so I play a lot of badminton to keep healthy and stay in shape," he laughs.
When asked about his future, Wallace is emphatic when he says that he wants to continue his work as an educator and financial expert. "Business education is my passion," he says. "I enjoy the learning opportunities that my role as an educator gives me." By blending teaching with his practical business experience, Wallace is able to give his students the right equipment and tools to succeed in a difficult market.
"Learn to enjoy learning," he says. "Make the very best of the time you're here and have fun!"