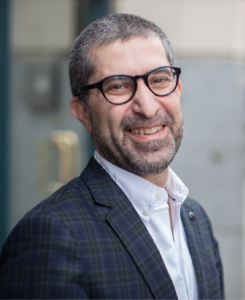 Selim holds a BSc degree and is also a graduate of the Immigration Consulting Diploma program at Ashton College. Born in Toronto, Selim grew up in Turkey, where he started his career as an interpreter for the foreign press. Selim then established a career as a copywriter and creative director for major international advertising firms.
After moving back to Canada, he worked as an accredited interpreter for the federal and provincial courts, IRB, CBSA and CIC. His experiences with foreigners and new immigrants during his work as a translator have encouraged him to start his own immigration consulting business.
Selim's immigration firm, Master Immigration Services, won the Georgia Straight's Best of Vancouver award for immigration consulting in 2012, 2013 and 2014.