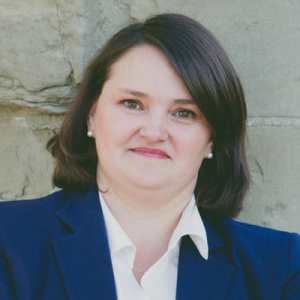 Patricia Owens graduated with a Bachelor of Law from Buenos Aires University (UBA). In 2009, she immigrated to Canada, where she started working as a legal assistant for immigration consultants.
In 2011, Patricia worked for a non-profit organization for newcomers, assisting temporary foreign workers (TFW). A year later Patricia was promoted and become a supervisor for the Intake office in the same non-profit organization. Her new position included assisting newcomers, referring them to the services they needed to start their new life in Canada.
In 2013, Patricia got a new job as a legal assistant in an immigration law firm, where she gained extraordinary experience in Canadian immigration. That inspired her to pursue a career in immigration consulting. In 2014, Patricia started the Immigration Consulting Diploma program at Ashton College. Around the same time, she started a new position in the legal department of a construction company.
Patricia became a Regulated Canadian Immigration Consultant (RCIC) in 2015. Currently, Patricia is the owner of Owens Immigration, where she assists people of all backgrounds, nationalities and ages to come to Canada on a temporary or permanent basis. Patricia is passionate about helping people pursue their dreams and she loves what she does.