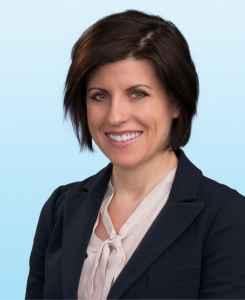 Keri's HR career may have started out by accident, but she believes it was the best move she ever made. Keri fell into HR while pursuing a career in hospitality. Delta Vancouver Suites offered her a co-op position as an HR Assistant, which was a great opportunity to get the foot in the door with a major hotel chain. But Keri soon realized HR was the career path she was meant to pursue: she could not imagine her career in any other field.
Keri secured her first permanent HR role with Rogers Video, supporting a department of 20 people. She was responsible for managing and reporting data, handling employee inquiries and assisting with multiple projects and initiatives. Within two years, Keri was promoted to HR Manager for Western Canada, where she partnered closely with the Business Operations team on employee relations, recruitment and the implementation of HR programs. She gained valuable experience, but wanted to explore opportunities in other industries. At DHX Media, Keri worked as HR Manager where she was the sole HR practitioner. Working at Imperial Parking as an HR Manager, Keri gained experience working with unions, managing benefits and acquisitions.
Later Keri joined Kor Real Estate as an HR Manager and gained international experience by setting up operations across the world. In 2009, Colliers International acquired Kor Real Estate, and Keri took on the role of the HR Manager for its Canadian operations, managing all aspects of HR, including payroll, benefits, recruitment and HR programs. In 2012, she was promoted to Canadian HR Director, and in 2015 she got another promotion to Senior Director, Human Resources for North America. Now Keri is a part of the Senior Leadership team, leading a team of 35 people that support more than 5500 employees.