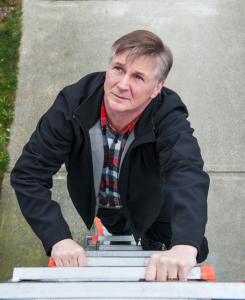 Ken started his career in municipal engineering and renovations, which has provided him with a strong background for home inspection. In December 2006, he completed the BCIT House Inspection program. After a year of working in the industry, he started his own company, Ken Mayo House Inspections, having obtained his Home Inspector Licence in 2009.
Ken is a Certified House Inspector and a member in good standing with Applied Science Technologists and Technicians of BC Property Inspectors (ASTTBC-PI). His qualifications have now expanded to Registered Reserve Fund Analyst, which enables him to include Strata Depreciation Reports in his scope of duties, as well as the training and certification of new home inspectors.
Ken continues his work for ASTTBC as a Quality Assurance Specialist, and he is also a member of the Property Inspector Certification Board at ASTTBC.