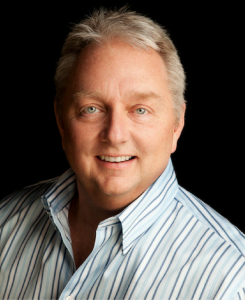 Dr. Dan Neundorf is the Lead Trainer at Impact Training and Development, Inc. Over the past 25 years, his unique vision for creating innovative solutions for his clients has made him one of the top leadership coaches and trainers in North America. He holds a Doctorate in Education (Ed.D.) and Masters in Business Administration (MBA).
Dr. Neundorf has integrated the most effective practices from a wide array of disciplines (such as instructional design, management science, communications, and positive psychology) to become the premier solutions training expert in the human resources industry. His prophetic business outlook has allowed him to customize and lead innumerable training and development events across the continent, giving customers a unique, competitive advantage that is unparalleled. Known for his inimitable and powerful coaching techniques in leadership development, management education and team workshops, Dr. Neundorf has been able to bring tangible success to organization after organization with his intangible assets and unique gifts.
Beyond his industry-leading training and experience, Dr. Neundorf has an extraordinary natural talent for connecting with people, drawing out their inner potential for personal growth and organizational contribution. His professionalism and flexibility allow him to key in and focus on being aligned with your company's values and ambitions, creating an unprecedented, dynamic relationship between you, your company, your customers and him.
In his spare time, Dr. Neundorf continues to write on the subjects of team performance, leadership and influence. To learn more about Dr. Neundorf's publications, please visit: http://www.withimpact.com