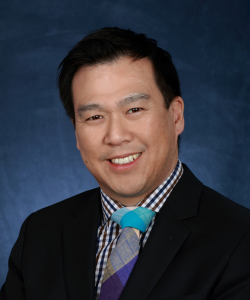 Bruce Chow is your Investment Consultant with Canada Life, covering the Lower Mainland. Bruce has been with Canada Life since June 2006 and has been in the financial services industry since 1996. In his current role, Bruce supports all MGA channels on segregated funds, payout annuity and guaranteed investment certificate product lines.
Bruce began his career with Mackenzie Financial for RRSP in 1996. From there he honed his client servicing and inside sales skills with GGOF, where he was part of the client service team that received the 2000 Dalbar Mutual Fund Client Service Team of the Year award.
Born and raised in British Columbia, Bruce graduated from the British Columbia Institute of Technology (BCIT) with a Diploma in Finance. In 2000, he also earned his Bachelor of Business Administration from BCIT. On top of that, Bruce has completed the Canadian Investment Fund course (1998), the Canadian Securities Course (honours), and the Conduct and Practices Handbook.
Currently, Bruce is working towards his Certified Financial Planners designation and recently passed the Capstone CFP Course. Bruce is married and has two beautiful daughters.