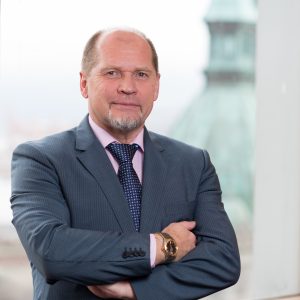 Dr. Alex Titov has more than 20 years of experience as an author, international speaker and a widely recognized expert on Canadian Immigration Law, professional immigration, corporate strategy, international business transformation and personal development for managers and entrepreneurs. Licensed Immigration Advisor and Member of ICCRC, Dr. Titov provides an exclusive immigration service to businesspeople and corporate clients from around the world to relocate their assets, operations, personnel and families to Canada. Dr. Titov and associates established ANYVISA Services Corp, a boutique-type VIP service company for innovative entrepreneurs and high-net-worth individuals, their business interests and private needs.
Dr. Titov's distinguished career has transformed businesses around the world by aiding senior management with their greatest strategic challenges. Many companies have adopted his principles to drive their own business strategies and build competitive advantage.
Having studied in the US, Canada and Russia, Dr. Titov received degrees in Nuclear Physics and in Economics in Russia and completed his Ph.D. in Business Administration in the United States. In addition to the above, Dr. Titov is a licensed real estate expert in British Columbia (Canada). As a speaker, Dr. Titov gives various business seminars, corporate training and private counselling worldwide.
He is married with grown children and resides in Vancouver, BC, Canada. He has representatives in Europe, Asia and Latin America, and he travels extensively following the demand from clients.