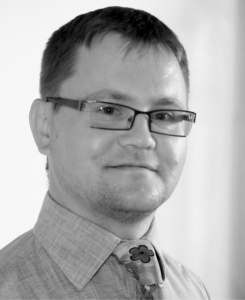 Alex Kovalenko has had a versatile business career. He studied international law in the Ukraine and Germany and obtained a Masters Degree in 2000. For over ten years, Alex worked as a consultant for German manufacturers, exporting industrial equipment to Eastern Europe.
The economic meltdown in the late 2000s presented Alex with an opportunity to update his professional credentials in Canada. He chose the International Trade Management program at Ashton College by Vancouver's beautiful Coal Harbour. Ashton College, with its friendly and diverse ambience, gave an excellent start to Alex's Canadian career. In 2011, he was awarded the Certified International Trade Professional (CITP) designation.
Alex also has a diploma from the BCIT School of Business, the Canadian Risk Management (CRM) designation, and he is working towards the Chartered Insurance Professional (CIP) designation.
With his first-hand knowledge of legal, financial, marketing and logistics aspects of international business, Alex is happy to contribute to Ashton's Program Advisory Committee.
Alex is now employed by HUB International, a leading Canadian insurance brokerage, serving large commercial fleet accounts. He is an avid traveller who is always looking for new impressions and experiences.