Not everyone is the same, but I know that despite my desire to stay up-to-speed on current events, I find watching (or listening to) everything that happens in the news around the world can be deflating. One of my favourite things is when it's a "slow news day" and there are positive news stories flooding the air waves.
There's actually lots of positive news here in Canada, you just have to look for it and be open to hearing other peoples' stories. I can't guarantee that reading, listening to or watching more positive news will make you feel better, but I can say it won't make you feel worse! So in the hopes of making your day even better, here are five of our favourite recent positive news stories.
1. Mini Mountie Program Launches in Inuvik.
Almost as north as you can get in the North West Territories is Inuvik. RCMP constable Stephanie Leduc brought something to the community from her last post when she was stationed to the area. She'd recognized the need for kids to better understand what police do and see RCMP officers as a safe resource to turn to. She started the Mini Mountie program when she was stationed in Alberta, then established it at her new post in Inuvik last year.
Now in its second year, the Mini Mountie program is designed for students in junior kindergarten up to grade six. RCMP officers aim to visit East Three Elementary School at least once a week. The officers read to students, have lunch with them and take part in events like bike rodeos and visits from Santa as well as a monthly colouring contest in each grade.
Sure there's a lot of fun and happy stuff involved in the program, but that doesn't mean the RCMP aren't helping kids look at difficult issues. Every six weeks there's a new topic, the first of this school year is bullying. Other schools in the north are expected to implement the program as well.
https://www.cbc.ca/news/canada/north/mini-mountie-program-1.4781825
2. Sprint record broken by 95-year-old.
Winnipeg's Lou Billinkoff successfully broke the Canadian World record for sprinting in late June. Athletic records come and go, so it may seem like no big deal, except that this record breaker was 95-years-young when he accomplished the feat and even more interesting is the fact that he'd only started running when he was 89, after he'd had a heart attack and was advised to increase his cardio activity. He started walking and then took up running.
If you need to feel good about starting something new in your later years, definitely look to Lou for inspiration. He did the 100 meter sprint in just a little over 29 seconds which pretty much obliterated the former record of one minute 18 seconds. Lou is now looking to break the world record.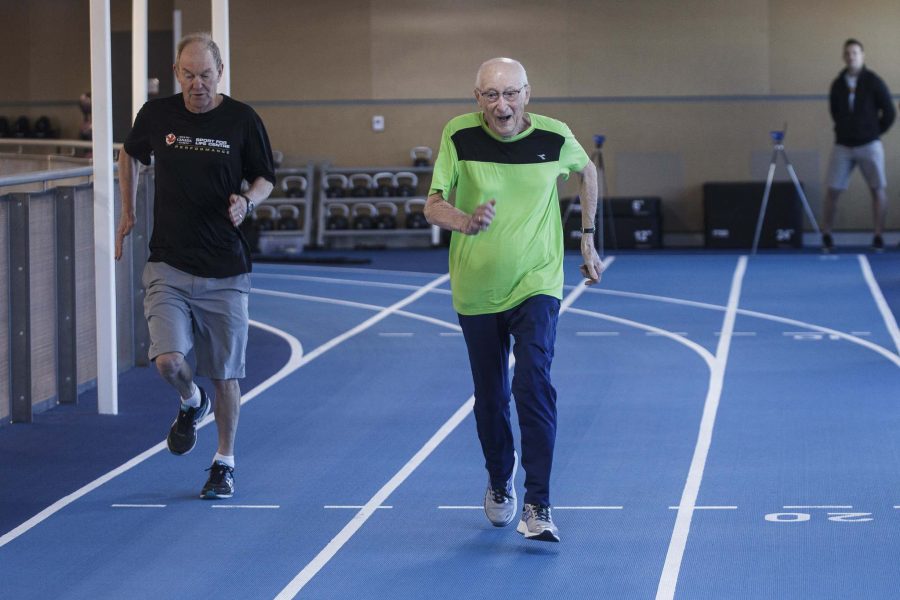 The fit 95-year-old weighs 140 pound and feels that his light-weight is part of what helps his speed. He's a former Winnipeg Hydro employee who doesn't smoke, drink or eat fried foods and he wants to see others try new things. Mostly, Lou loves running. He claims he does it for the fun of it.
https://winnipeg.ctvnews.ca/95-year-old-winnipegger-obliterates-canadian-sprinting-record-1.3986158
3. Langley-based Grandpa Cat Loves Kittens.
They call him Grandpa Mason. He's a feral cat that was brought to Langley's famous Tiny Kittens rescue. Sadly, he's not long for this earth. Grandpa has terminal kidney disease, so he will live in the care of Tiny Kittens for the rest of his days. It's enough that the old fellow has battle scars from his "wild days", but what made rescuers love him even more (despite his ability to be fierce when he didn't want to be touched) was when they saw how much he adores kittens.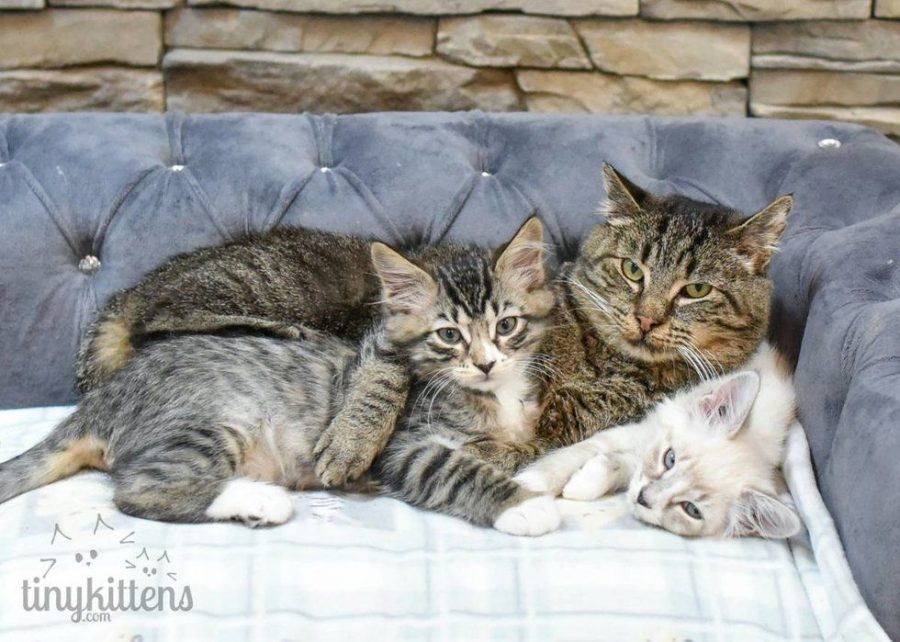 Grandpa Mason was in one of the Tiny Kittens organizer's homes when a family of kittens was brought in. The old boy's heart appears to melt in the video where a pair of kittens lick and cuddle him into their own little sleeping pile of love. Mason's look as he nods off in the warmth of two kittens joining him in his cozy bed tells us that this fellow is far from hopeless – he's a messenger of safety and security for tiny babies. He is getting the love and contact he needs in a way he understands – from other cats – and in return he's giving them what they need in a way that brings humans to tears.
http://www.tinykittens.com/cases/mason
https://globalnews.ca/news/4068557/terminally-ill-grandpa-cat-needs-a-litter-of-kittens-to-love/
4. Bikers Bring Toys for Kids.
The image of big burley bikers is shattered each year in Port Alberni, as it was in September, when hundreds of bikers and passengers ride into town with toys for needy families. This year was the 34th Annual Port Alberni Toy Run which contributes toys for those who can't afford them at Christmas. The toy run is ultimately a parade of bikes and toys cruising down an otherwise closed-off street to the cheers of those who line the sidewalks. Families and kids welcome the bikers in a community that has seen financial challenges cripple families.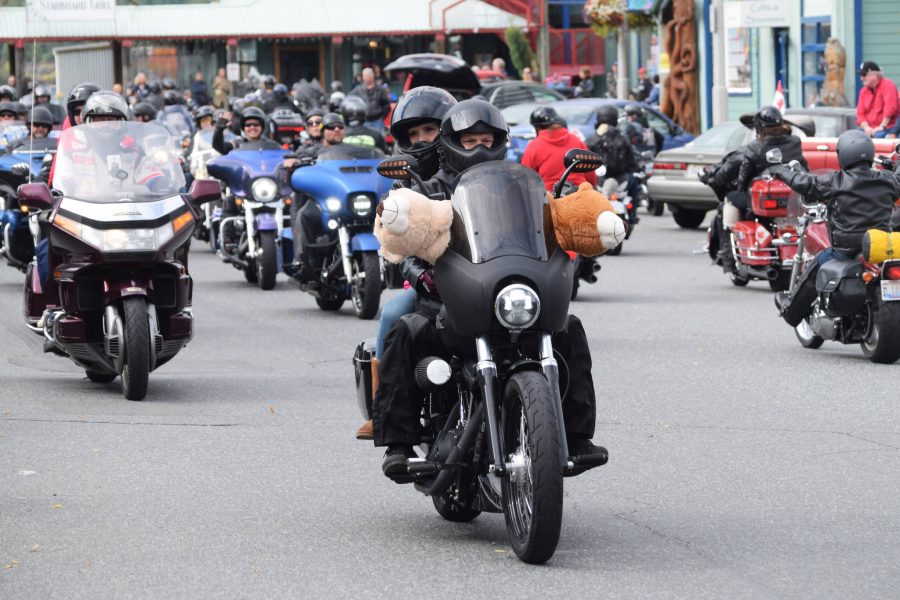 It began in 1985 with 25 riders, a few passengers and the donation of 40 toys. Within just one year, the second run had 65 riders, an RCMP escort through town and 400 toys for the Salvation Army. By 2006, the event raised a value of $49,000 in toys, donations, gift cards and more. While the Toy Run website no longer keeps a tally of what was raised, it's safe to say the 700 bikers this year brought a significant value that the Alberni Valley appreciates.
https://portalbernitoyrun.ca/history
https://www.cheknews.ca/700-motorcyclists-rumble-into-alberni-valley-carrying-toys-for-needy-kids-489838/
5. Blind Man Rescued by Heroes.
It could have ended very differently for a blind man who fell off the Toronto Transit platform into the tracks in late June. A 24-year old landscaper named Kyle Busquine was off work early and has disembarked his train when he heard faint calls for help.
Kyle jumped down onto the tracks to help and fortunately another individual on the platform hit the emergency stop button to disable the power. Another two people joined Kyle and together they pulled the blind man onto the platform to the amazement and relief of others watching the scene.
Saying he was in the right place at the right time, Kyle downplayed his role saying it was a basic reaction to reach out and help someone who needed it. Others who saw the incident commented it restored their faith in humanity.
https://www.cbc.ca/news/canada/toronto/the-toronto-way-3-heroes-who-rescued-blind-man-from-subway-tracks-honoured-at-city-hall-1.4741389
If you look for good news you will find it! There are plenty more positive news stories throughout Canada and the world for the taking.
Image sources: TinyKittens, Winnipeg Free Press, Alberni Valley News